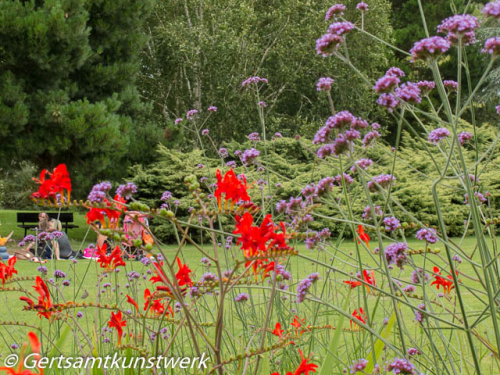 It was one of those days, when you have a vague notion that you want to go out but you don't know where.
You don't even know why you want to go out, except for that vague notion. The subconscious awareness that, somehow, once you've been for a walk, you'll feel better for it, even if you can't summon up that prospect in your imagination.
We missed a train at Streatham Hill, and had to travel south to Streatham. I think perhaps it was only at this point we decided on our destination. It started to drizzle when we got on the train, but on the whole, held off for the remainder of our afternoon out.
We went to Carshalton and strolled in The Grove. Previous and subsequent visits tell me that it is a lovely park, but I felt disengaged. We passed a charity shop, well, we went in, because I spotted a dinky tiny china tea set. In some alternative universe where I have an enormous house and copious money I would probably spend a lot on china tea sets and oddments, but in the real world it's nice to buy doll's versions!

We wandered onwards, thinking how dull the weather was, not entirely sure where we were going, until we reached the bottom of Butter Hill, and refound the River Wandle. There are two branches that meet at Wilderness Island, but the stretch from the island to The Grange isn't publicly accessible. Stretches are visible on the road before the park, including in the tastefully-dyed-green-fountain in the pond (fortunately or unfortunately, the sheer greenness is disguised by photography)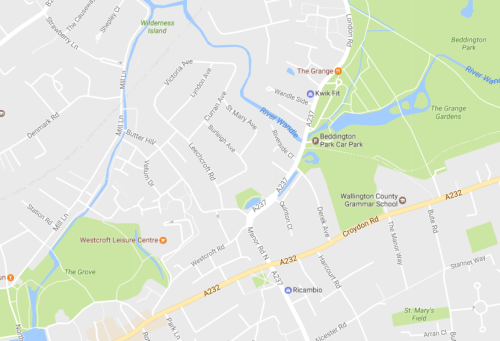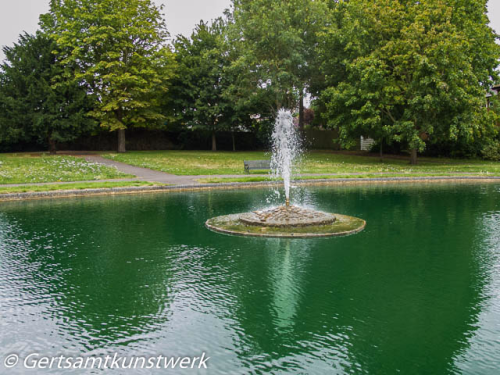 Beddington Park is rather a jewel, and one of the great hidden secrets of South London. I guess I'm doing it a disservice by blogging about it, but I think local people know about. North Londoners won't bother, because they famously have Hampstead Heath, and if people are prepared to travel from Brixton/Streatham area, then they deserve to see a lovely park. Some information on the LB Sutton website and some previous blogposts: Rediscovering the Wandle and A Wandle ride in June
The formal garden is small but very pretty
I could have taken some better photos but by now it was drizzling again. It eased off as we walked along the banks of the River Wandle, little more than a chalk stream, You can easily be deceived that you are in much wilder, more remote territory.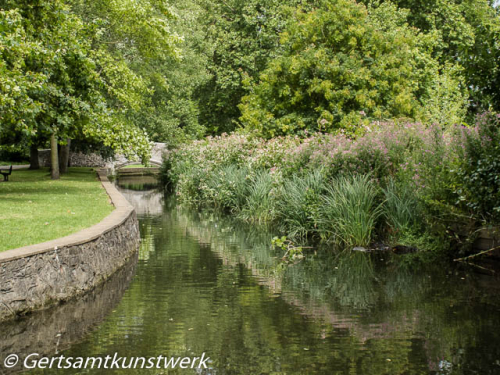 I was conscious not to duplicate photos I have taken on previous visits, but the Terracotta bridge is the best of several interesting paths across the river.
And then, you reach the Tudor part. Manor house (now a school) and church. and a terrace of twee cottages. Again, I didn't see the point of retaking snapshots I had previously covered in better light.
Some more wildness as you approach Waddon
And suddenly, you're back in the urban ratrace where warehouses are jetwashed, restored and converted.
A stroll past the tweeest cottages in South London (and I speak as a resident of a twee South London Cottage - not one of these!)
So, nothing happened. The weather was okay, but not great, especially for August. We had plenty of opportunity for people watching but nothing exciting or interesting to report back. Just a pleasant couple of hours out in the open air. You feel better after it, just about 3 miles from Carshalton to Waddon station, just a gentle stroll.