Lake District name claim by South Norwood tourist group 'Bassenthwaite is the only lake in Cumbria actually called a lake'
The true Lake District? The day I wandered lonely as a cloud... in South Norwood
Residents of 'beautiful' South Norwood defend plan to claim Lake District title from Cumbria
Lake District urged to give up its title by South London wannabes: A self-styled "tourist board" in a run-down suburb of South London has demanded a Cumbrian authority stops calling itself the Lake District because it has a better claim to the title.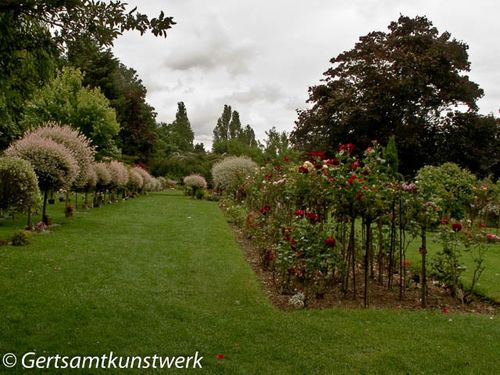 These startling news stories date from April of this year, but we had already begun our Lake District odyssey last summer. I had an idea that I should visit every park in South London. We had started our excursion at Beckenham Cemetery and Crematorium, admiring the roses, so much lovelier than the ones we had paid to see at a National Trust property the previous day. We proceeded onwards, pausing only to purchase petrol at Elmers End, and drove to South Norwood Country Park, which has a fascinating history. Unfortunately, despite being July, it was almost dark in early afternoon, and wet and miserable, so we went home, failing to enjoy the wildlife of SNCP's wetlands.
Undeterred, seven months later we went to South Norwood Lake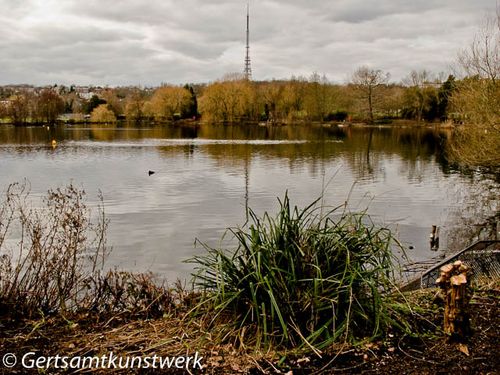 It is a lake, lying between South Norwood and Anerley National Rail/London Overground stations, and not too far from the famous Selhurst Park stadium, with the legendary Crystal Palace transmitter (one of them) clearly visible.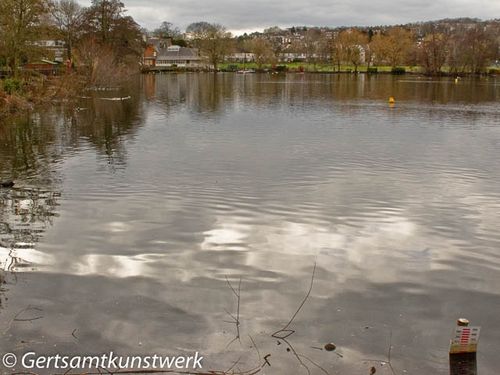 Trains run past, indeed just a couple of weeks ago, I was on a train from Streatham Hill to West Croydon, and glanced out of the window, and saw people in rowing boats or pedalos, enjoying the lake.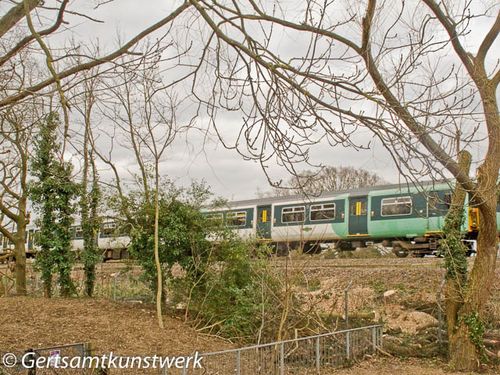 On the day that we visited in February, there must have been engineering work on the main railway line, as I saw a Gatwick Express, which normally runs on rails somewhat to the west of here.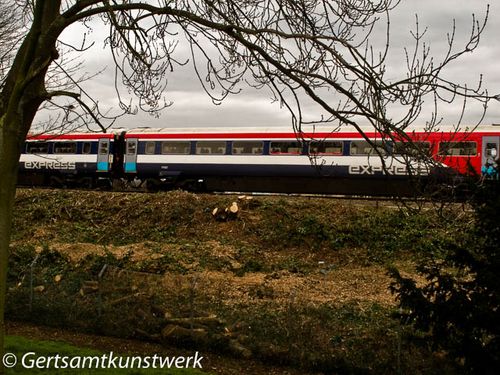 We walked all the way round the lake and reached the playing fields, which were startlingly waterlogged after an exceptionally wet winter.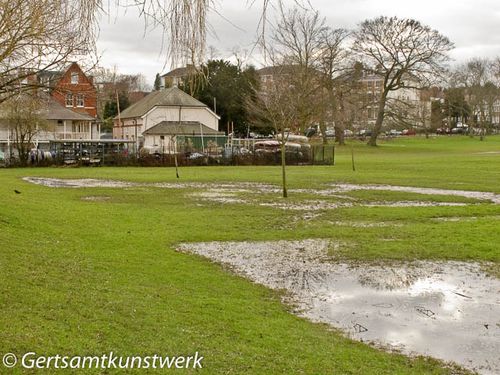 I was able to conclude that this is a very nice green space for people who live locally, but I don't think it will warrant a second visit from travellers such as I, coming from afar. I wonder if every park in south London is actually worth travelling to see. 
The South Norwood Tourist Board will rename the lake in the Country Park after Sir Arthur Conan-Doyle, but I'd have to look through the website to see if they have naming plans for this lake. They are also planning guided walks of the area.
FIRST SEEING SOUTH NORWOOD COUNTRY PARK LAKE COMPARABLE TO BALBOA'S DISCOVERY OF THR PACIFIC
South Norwood Lake: A mini Oasis
Places I love, Issue 1: South Norwood Lake