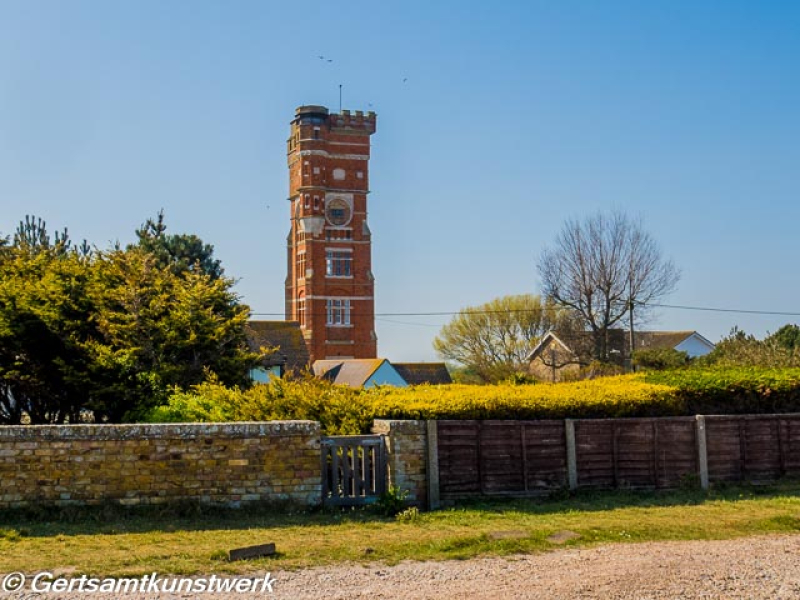 A few days ago I did my Government Enforced Compulsory Bike Ride*. A nice gentle pedal along the seawall from Dymchurch to Littlestone, looking out at the Strait of Dover. I don't know if there is a term for the cycling equivalent of strolling, but, if so, that's what I was doing.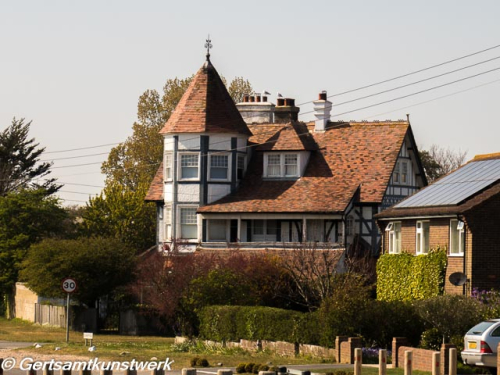 On my return journey I walked the short distance between the road colloquially known as 'The Avenue' and the Littlestone Water Tower. Littlestone was developed as a resort for the Gentry in the late 19th century but land disputes and, I suppose eventually, the First World War meant it was never fully developed. So, it's a bit of a hidden treasure and I have no idea of how it would look if it had undergone major commercial development. Instead there's an interesting collection of individualistic houses and flats.
Incidentally, if you live along here and wonder why I didn't photograph your house, it's because
I took a photo but it was all wrong 
I don't actually like your house, but you shouldn't care, because you're in a great location and you've probably got it looking lovely inside! Insert big friendly smiley here!
And just for good measure, I thought I'd include the 'Pointless Bench of Littlestone". All the other benches face the sea, unsurprisingly. But as you can see, the sea wall is high in relation to the ground, so "Hey, let's put its back to the sea, so at least people can sit down and stare at the light traffic and other people's homes!"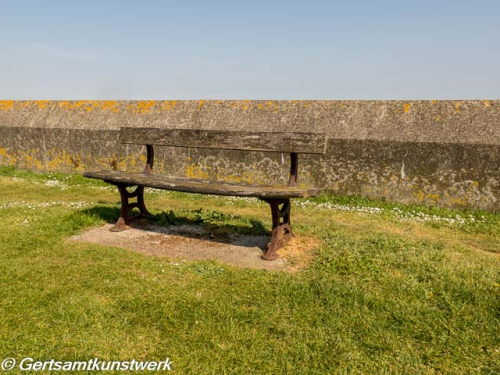 There are also pointless benches at St Mary's Bay and Winchelsea Beach.

Of course it's not Compulsory or Enforced, but anyone who can really needs to get out regularly. For those of us not working or following our normal occupation, we're doing a lot less moving around. And the daylight, sunlight, change of scene, fresh air, ability to see the horizon (hopefully) are good for both our mental health/wellbeing** and physical health.
** I like to distinguish between 'mental health' and 'sense of wellbeing'. Many people struggle with mental illness, chronically or intermittently, but the rest of us shouldn't take our relative good mental health for granted...as we know when we monitor our mood ups-and-downs, our energy levels, our motivation, our 'get up and go'. I don't really mean the big and often exploitative 'Wellbeing' industry peddling often snake oil and woo, or at best, monetising things we should and can do for free.