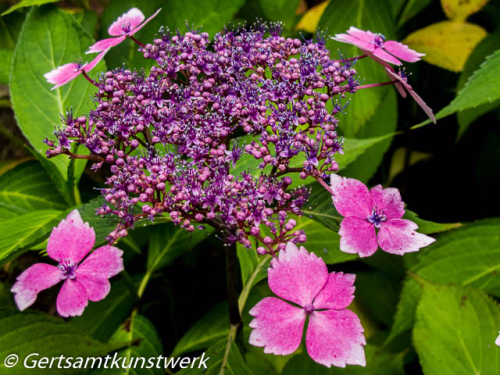 Nymans was already on 'the list' of places to visit, and when I saw my cousin's pictures on Facebook, I was spurred on further. It lies just off the A23 - we approached it from Pease Pottage Services, which are located where the M23 runs out and rejoins the A23. It's run by the National Trust. I hadn't heard of it until I watched a documentary on BBC4 three or four years ago, which was fascinating. I'm sure it will be repeated again in due course - we also watched it a few weeks after visiting.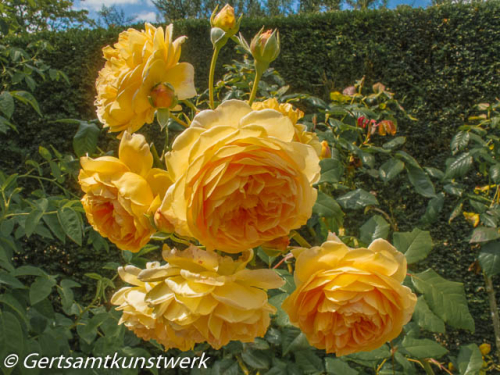 We visited during the school summer holidays, which, in retrospect was a bit of a mistake. On the other hand, why should normal people feel excluded from adult-oriented visitor attractions for an entire 6 or 8 weeks at the height of summer. 
I know some people might take exception to what appears at first to be an anti-child rant, but please bear with me while I explain. 
Good parenting expects parents to let their children experience a wide range of places. Small children aren't ready to take in the details of places but from a young age should definitely experience broad and new horizons. When I was on HMS Belfast along with a group of Infant school children, I felt that the exhibitions and interpretation boards were lost on them but they were experiencing the space and environment of a sea-going ship, and I'm sure few will ever forget that mind-expanding day out. Similarly with open spaces. There's much research on the benefits of open spaces and fresh air, and even in supposedly over-crowded South East England there are many places to explore.
What struck me at Nymans was the lack of imagination and the fear of open spaces. It was if those parents had absorbed the research but needed to be somewhere ultra-safe and curated, structured, in with crowds, rather than finding a public footpath beside a river through the woods. It was a sign of bad parenting, because they had chosen the wrong location for the wrong reasons because they weren't capable, and when they were they were unaware of anyone else and behaved inconsiderately. Is it that the parents, despite their expensive gym memberships are not capable of walking very far? Or is it because they've never allowed their children to walk far, so don't know what they could do if allowed?  I walked about 4 miles, mainly gentle strolling, a lot of it stop-and-start. It's hardly strenuous!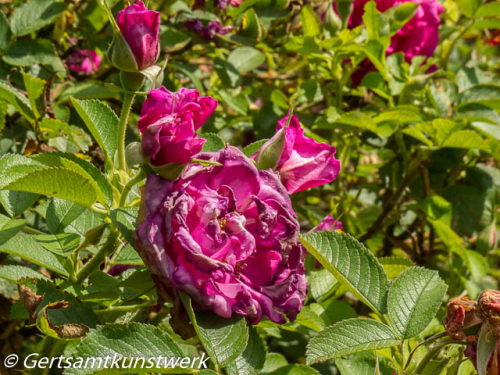 The National Trust don't help in this. Obviously, their objective is to maximise the number of visitors, and they know that more people will come if they feel that their children are welcome. So, in order to make it child-friendly, they left toys - skipping ropes, skittles, hoops - in various places. Why? Do they think that the residents of Sussex and National Trust are so poor they can't afford their own toys? And yet, what should have been a glorious rose garden, supposedly a highlight of the place looked neglected, because they couldn't be bothered to deadhead the roses. This is a task I learnt at Primary School age, but as far as the National Trust is concerned, is less important in a historic garden than posh kids doing skipping.
The behaviour of some of the parents as manifested in their children was bemusing. Running through the formal gardens. Yes, kids have to work off energy. That's why there are play parks, and wild countryside. Just a pity for the majority of visitors, older people, who had come to enjoy their gardens and had to put up with the self-centred helicopter parenting. On the outer ring of the garden some kids climbed trees encouraged by, I think, their grandparents. 
But here's the rub. As well as the formal gardens, Nymans also contains two very different woodland areas. We walked in both. In the first we encountered just one person, a man of about my age with a serious camera. In the other, in the valley beside the river we encountered two other parties, one of them with children. (They were very rude, strung out across the wide pavement, trying to force me onto the narrow rocky cliff from which there was a long drop into the river). The point was, that almost nobody took their kids into the wider expanse of the grounds,, instead treating the formal gardens as a glorified playground. And this wasn't the first example of violence from parents, as two women with prams walking side by side on the path glared and glowered at me until I moved onto the grass, because of their special sense of entitlement.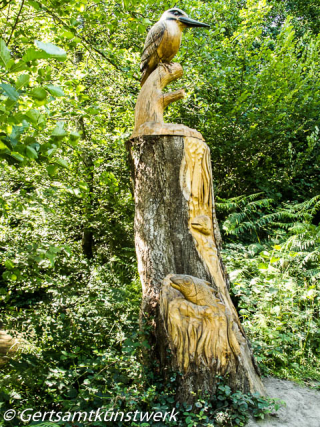 The peak 'anxious parent' came on the lawn outside the ruined house. A man with two junior school age children was sitting in the shade of a tree. Granted, it was a hot day, well into the twenties, but clearly, the shade of a tree wasn't enough, because he erected a tent that he was carrying around with him all day. I know you're thinking, perhaps they were redheads, perhaps they had skin that easily burnt. How about I mention that they were Black. Not even mixed heritage, but black African with black African skin!
Rant over! But it did make me angry. There are so many places to take children, from expensive theme parks to free open countryside and beaches. So why flock to one of relatively few adult-oriented locations and ignore your environment to such an extent that you are imposing on other people and potentially ruining their day out. It's a form of bullying, ageist bullying, saying that older people, people without children are invisible, don't matter and should be erased. And the National Trust is a major culprit in this outrage.
All this having been said, Nymans is worth visiting as a garden, surrounded by woodland. I took so many photos and am very pleased at how they have turned out. 
I was amused when we paused beside the river and a whole flock of ducks sauntered up to us, clearly taking it for granted that they would be fed. when it became clear we were ignoring them, they sauntered away again!
Plenty more photos in my Sussex photo album, which also contains Sissinghurst, Wakehurst Place and Borde Hill, if you''re interested in gardens.