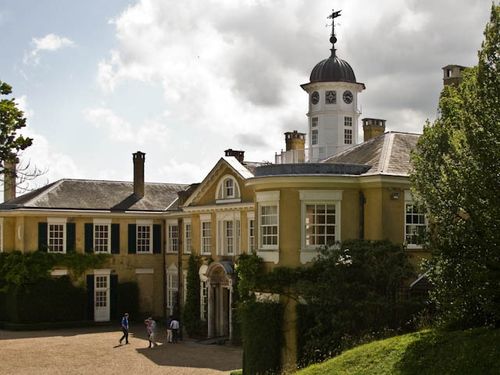 Polesden Lacey is one of the National Trust's most visited properties. It is one of the closest to London. We set out late morning one day in June. At the time I tweeted Spent way too long trapped in almost-stationary traffic in Tooting & Putney.
It seemed to take an interminable time to reach our destination We stopped off en route at Palmer's Deli Café in Ashtead. I would highly recommend the food offering at this place - I had a ploughman's platter, a sumptuous plate of cheese, biscuits and a lot of accompaniments, and was able to choose my cheese from across the range (they also sell the cheese to take home). Jimmy had a similar platter but based upon choose your own paté. If you're ever driving down the A24 I would strongly suggest stopping here. However, although the staff were friendly and welcoming, I was a bit taken aback by their laid-back approach to service. When we arrived every unoccupied table inside and out was laden with dirty dishes whilst seemingly countless staff stood around chatting. When we left, the staff were just bothering to clear away the outside tables which had lain dirty since before we arrived. And while we were there, an elderly gentleman, insisting on his usual corner table in the window, was clearly annoyed that he had to ask specifically for them to clear away the dishes of the long gone previous occupant. A shame that the owners had such a good idea for what constitutes a good product offer but were let down by staff with little work ethic.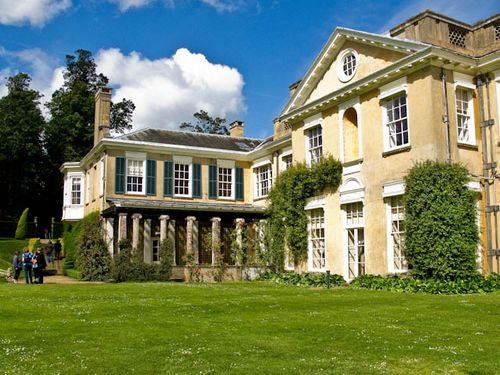 Onwards to Polesden Lacey, and what a dire afternoon that turned out to be. They charged to park the car, and again to enter the grounds. If we had wanted to see inside the house that would have been a further charge. Seemed petty: there could be no other reason for using the car park than to visit their poxy grounds and house. And I ended up having a contretemps with the patronising cow on admissions, all because I asked if Senior discounts were available (for Jimmy, not me, obviously), and she wanted me to fill in a customer questionnaire before I'd even got through the admission turnstile. She was condescending to me because I'm not a National Trust member. Frankly, I'd never join an organisation with someone like that as their public face.
 Even today, their website declares Enjoy the stunning formal gardens, including the famous Rose Garden; when we visited at the end of June, they declared it was National Rose Week, and you could pay £4 for a guided tour of their Rose Garden. I'm glad we didn't do that: it was a disgrace. In summary beds and beds of diseased and neglected roses, planted with little thought about colour blocking and with no imagination, in formal beds:
In need of dead-heading/ Blackspot
Brown spot /showing off the Rose Garden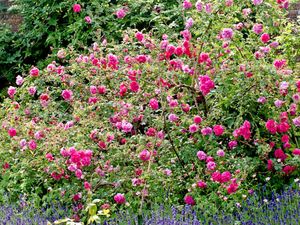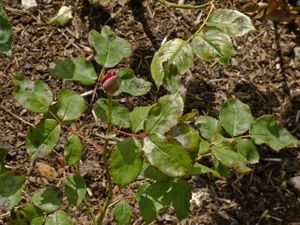 Lots of flowers...and dead heads / advertised as a rose spectacular
They were selling a guided tour of this Rose Garden / Probably under-nourished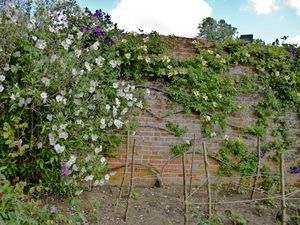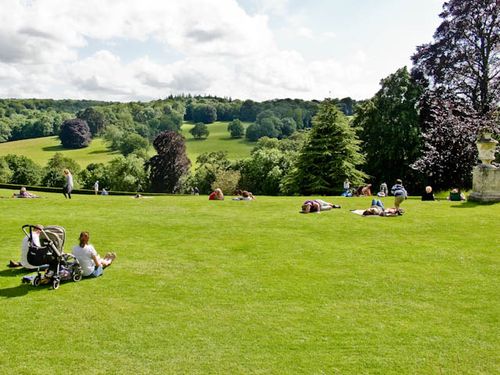 There's some potential in the grounds and it wasn't an entirely unpleasant experience, especially when we escaped from the most crowded areas. Again, I felt frustration that the overwhelming majority of people there were either quiet adults of various ages, like ourselves, or people who had brought their well-behaved pre-teen kids for a relaxing day out. But there were several parties who considered this the ideal location to let their toddlers run around, ride their scooters round formal gardens, or for them to show off that, despite not seeing their own children from one week or month to another, they were nevertheless excellent fathers who almost supervised football on the sweeping lawns to which other people gravitated for sunbathing or 'chilling'. 

Places like this seem to bring out the worst in people.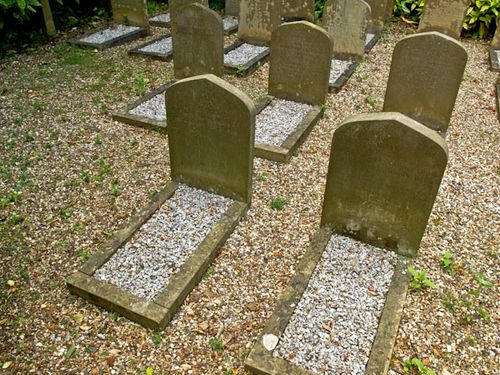 The woman who owned the house buried her pets in a special pet cemetery close to the house. As we walked close by, some chap asked if we knew where it was, and, trying to be helpful, we pointed it out. And he poured forth about how the woman who owned the house was a 'Bitch', seemingly based entirely on that the pets included dogs, and female dogs are known as bitches, and it's absol hilair to describe a seemingly harmless and long dead woman as a 'Bitch'.
Even as we walked up to the house, I climbed a small flight of steps in order to take a photo. A passing Japanese couple saw me there, and panicked that they might be missing out on that photo, and came to stand far too close to me. I found that annoying, it was a lack of respect for my space. I wouldn't expect anyone to thank me for finding a good vantage point, but I also don't wish to be crowded out, especially when they are too stupid to look and think for themselves.
I had another set-to in the tea room. It wasn't so much the content of the conversation, which was commonplace enough - but the tone: me asking whether I could I have my tea in crockery not cardboard (no); me asking if I could have a larger cardboard cup, for holding a greater voume of liquid (we've run out); and could I have a teaspoon for my tea (it's over there - halfway down the long hall, thank goodness there were no small children running around unsupervised). And I was closely supervised in milking my tea - presumably in case I stole more than my fair share of mass-produced UHT milk-substitute.
Even before I was served, the woman in front of me was saying in loud tones "It's so busy today, it's so quiet when I usually come every day, obviously people just visiting because it's sunny" (Oh, p*** off, I thought). She then ordered a muffin and turned to me to explain it was for her daughter who she was going to pick up from 'riding'. I was supposed to be impressed. I missed a trick in not asking what sort of bike she had. Later, the woman and, presumably, her husband sat near us in the courtyard. She brayed at him, and he stared past her, unable to keep the despair and loathing from his face.
On the drive back, we passed Chessington World of Adventures. If you think there are no class divides in Britain, there really are. I couldn't help think that they live in different worlds. I think I would have preferred a trip to Chessington. But Jimmy doesn't like things that go round and round. Or up and down.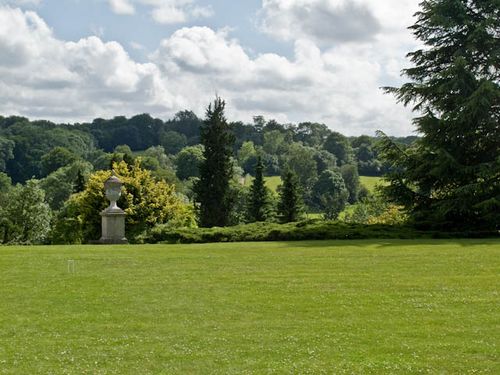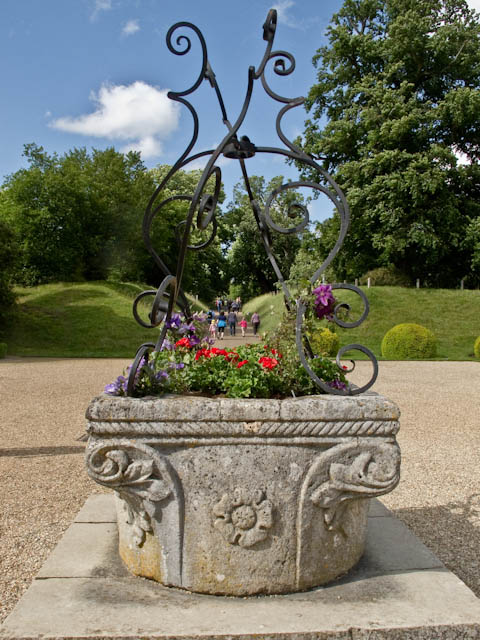 The highlihgt of the day, other than Palmer's in Ashtead was driving on what was already signposted as the Olympic Cycling Road Races route.
Photos also in my Surrey photo album