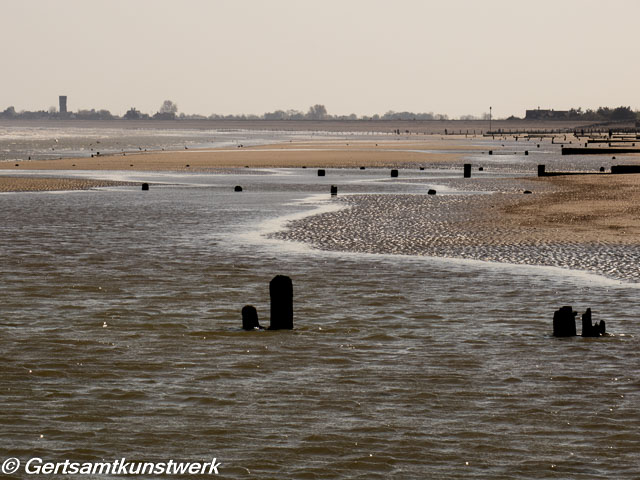 On Sunday I went for my statutory walk, along the beach, from opposite the Methodist Chapel to the slipway at High Knocke.
As an aside, this feels strange. I haven't properly blogged in ages, and it's like I'm starting the story halfway through! Lockdown? Coronavirus? What's that? Never been mentioned before on this blog. Except that, of course, people reading this now or in the future will know precisely to what I am referring.
It was a lovely day for taking photos. With the sun behind me, the sky looked blue. Other photos are over-exposed/washed out, but I decided to use that and edit them to enhance the sepia-reminiscent tones. The tide was on the way out but not yet low. The beach was almost deserted - at one point I thought I was the only person as far as the eye could see, although eventually I counted more than ten! A few more on the lower and upper promenades of the colossal sea wall.