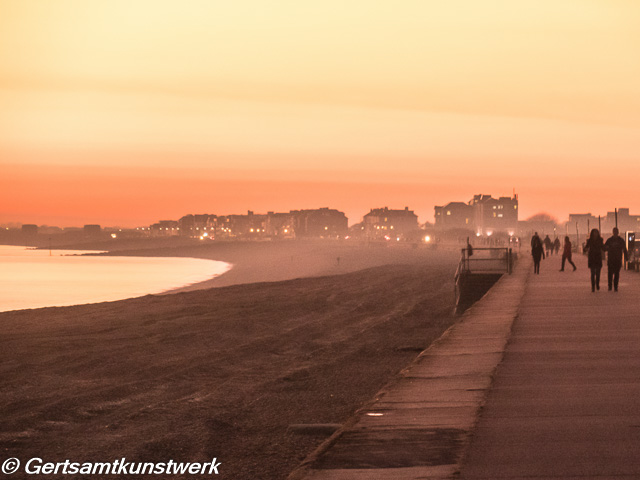 A trip into Folkestone for admin and non-exciting shopping. 
It was a particularly pleasant day, especially for January. Great to see so many people out and about.
We ate at Market Square. If I lived or worked in Folkestone, I'd be in there every week.
My companion ate Sticky BBQ Brisket Ramen and I had Root Veg Bhaji Burger.
Our drive back was perfectly timed. So I stopped twice, in Sandgate and on Princes Parade to shoot the sunset. The heavy plant, which had been doing beach repairs all day, was a photographic bonus.