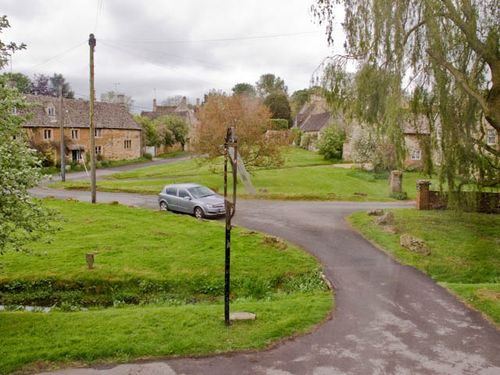 Is it bad to say I'm bored of going abroad? Abroad has some lovely places, most of which I've never seen. But getting there and back is destined to ruin a holiday. Even when there is no delay and no problems, it takes so long, with so much hassle, and so much hanging around. For the Late May Bank Holiday weekend, we arrived at our destination on the Gloucestershire-Oxforshire borders in the time it would have taken us  to travel to and get as far as boarding at Gatwick airport. And that was even though it took hours - or seemed to - to drive from home to where we passed the Westside shopping centre at Shepherds Bush, at which point we reached the open road. and this was even though we stopped at Beaconsfield Services, like most Motorway Services, infinitely worse than Gatwick Airport.
Jimmy loves the seaside. so do I. But I wanted to show him there is more to England than 'coast'. So I chose a place that - except for the Bristol channel - couldn't really be further from the sea. The Cotswolds. Years ago we stayed  in a wonderful inn in Harwich, The Pier. They are part of an association, the Great Inns of Britain and via this website we chose the King's Head at Bledington. It was only after we booked that I realised that, despite being in Gloucestershire, the Postal town is Chipping Norton, home of the Chipping Norton Set. I subsequently read that the inn is popular with the 'Young Royals'.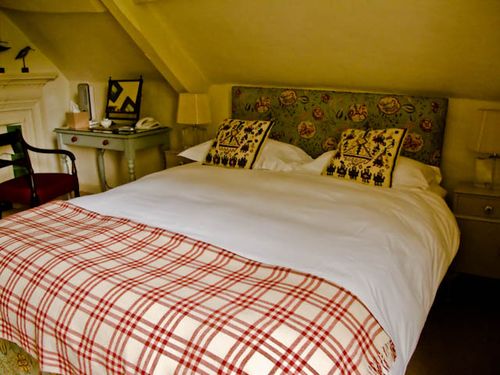 We arrived in miserable rain but I immediately loved the setting of the Inn. Our bedroom, above the bar, was interesting. Not least that we - yes, even I - had to stoop to avoid the low beams to reach it. The room was spacious enough, scrupulously clean and with a capacious and comfortable bed. I don't think either of us went for the Shabby Chic decor, having experienced too much Shabby-for-Real in life. Jimmy was also concerned that the lack of a shower curtain for the in-the-bath shower, and a floor that had lino, not proper tiling, would, in the long term, mean a lot of water seeping into the 16th Century beams.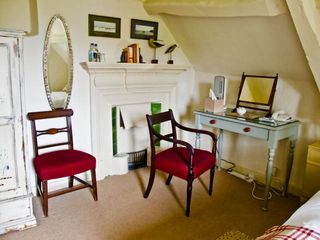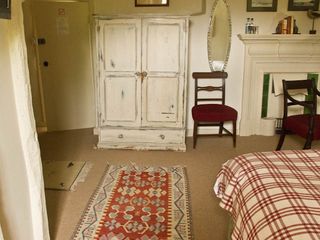 The Inn contained a decent bar, and, on the whole, the staff were warm and welcoming. Outside the pub was a sign 'Dogs on leads, Bantams running free' -  and we saw that they kept a couple of bantams. It was gratifying that people did obey the sign about dogs on leads, but, nevertheless, I did witness an act of unbelievable sadism or sociopathy.
There was a man, I don't think he was staying at the Inn or even just drinking. He had a dog, on a lead, a long lead, and somehow he got the dog to worry and chase one of the bantams. It ran around like the proverbial headless chicken and made the most heart-rendering sound of panic, while he stood there giggling away. He invited us to join in his laughter, but soon read our expressions of disgust and contempt. His face fell, and he reined in the dog, before walking over to talk to the children on the swings. He didn't seem to be connected to any of them, and that made my stomach churn, too. In retrospect, I wish I'd reported him to pub staff, but when you're not a regular it's difficult to know what to do.
In the evening we ate in the Inn restaurant and had a very tasty meal. I started with Baked Cornish Scallops, with garlic, cheddar and parsley crust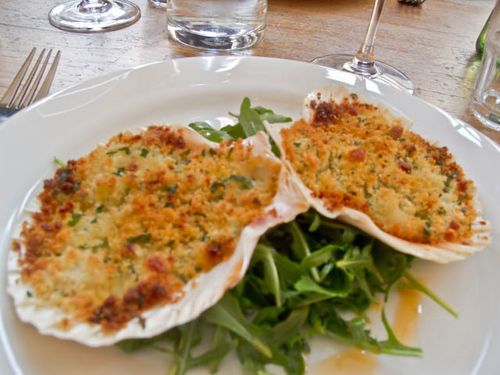 My main course was a Fillet of Line Court Sea Trout, sautéed samphire and tomatoes, and hollandaise sauce with Atlantic prawn and lemon beignets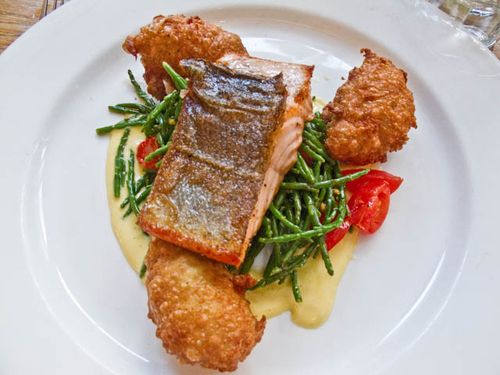 There were some good flavours and I really couldn't fault the dishes. I finished with a delicious Eton Mess, though, for some reason, I forgot to photograph it.