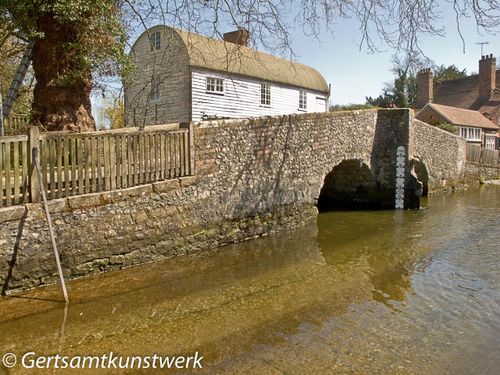 This is a delightful part of Kent easily accessible by car from Dartford and South East London. It also has a railway station, served by First Capital Connect Trains via Elephant and Bromley South.
There is quite an array of tourist attractions for a village/parish I'd not heard of before I began browsing the web.
It was a lovely day in late April. After coffee in the village we started with a gentle stroll by the River Darent, which I hadn't heard of. The old London to Dover crossed this river at the town known as Dartford.
We followed the road round alongside the river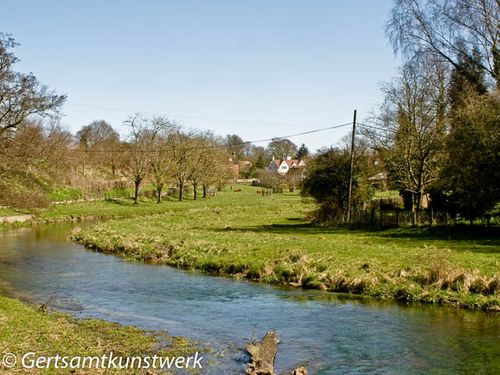 and stopped to take photos by an awe-inspiring viaduct, which rises to 75 feet across the valley and has 9 arches.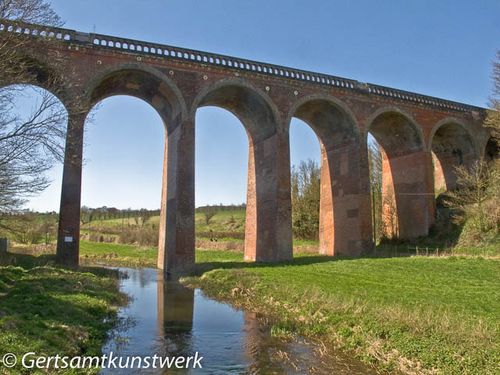 We took the minor road to Eagle Heights and looked out across the valley.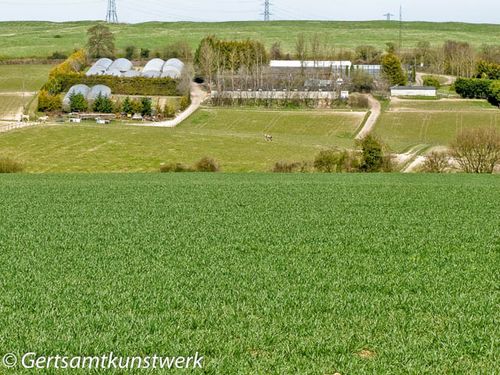 and into a farm yard which housed a giant pig.
Eagle Heights is a large bird of prey centre with over 150 raptors. We had arrived in between flying times, so it wasn't worth our while to pay to go in, but I'm sure it must be a lot of fun.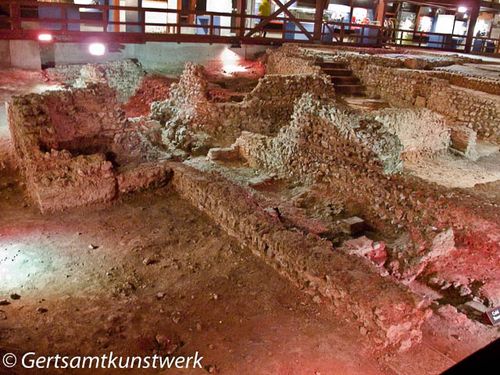 The site which had inspired the day out was English Heritage's Lullingstone Roman Villa, which was sort of interesting but also a bit disappointing.
Interesting, because it is an actual Roman Villa - or remains of. It dates back to about 100 AD and it's possible to walk around and get a real sense of scale and lay out, with some fairly informative wall displays and some artefacts on display.
It wasn't exactly as I expected. I assumed it would be in the open air and it would be possible to scramble round the ruins. Of course I understand perfectly why English Heritage want it protected from the elements and not further damaged by clumsy tourists. I was just very disappointed by the lighting. I didn't understand why everything had to be bathed in various colours of artificial light. I'm prepared to accept a case for protection from the sunlight, or a case for muted electric lights, but the coloured lights were off-putting.
I also found it mildly irritating how much space was given over to making the place 'child-friendly'. I'm not opposed to historically informed child-oriented displays and explanations, or 'imagine you were a slave working in this villa'. Perhaps my opinion is distorted by the obligatory 'family' group that were there when we were.
We suspect it was a absentee Dad on his access day, taking his kids to this villa so that he could show off to the mother and his laddish friends what a great Dad he is. Three activities: running up and down the balconies (shouting); colouring things in (shouting); and dressing up in generic 'Days of Old' costumes (shouting). Other than this group I was the youngest person there. I bet the other adults 'appreciated' the out-of-control brats as much as we did!
It's almost like it's a crime to want to go anywhere and expect civilised constrained behaviour. I don't believe that the kids are benefiting more educationally from colouring things in and dressing up as a Plantagenet aristocrat than they would learn by actually looking at piles of old stones. If public bodies assume that today's children are stupid, uninquisitive and slow-learners it becomes self-fulfilling.
Anyway, because I went and took them, here are some photos of some Roman ruins.
 The Mosaic is impressive, especially considering its age. Hard to tell from this photo, but it's black and white, not green and pink.
The footpath from the Railway station takes one straight to the Roman Villa. It doesn't seem too far and other than a few yards near the station is entirely away from speeding vehicles. We had a pleasant stroll down a country lane, passing many people like us, wanting to take advantage of the sunshine.
We found ourselves at the gates to Lullingstone Castle - not really a castle, more a Manor House. I quite fancied a look round the 'World Garden'. The man on the gate explained that a tour of the house had just started and after the house tour would be the Garden Tour. So without really discussing it we committed to the house tour.
Regular readers might have noticed that I'm not keen on 'Stately Homes' masquerading as 'Heritage' pretending to be 'History'. There wasn't really a great deal of history mentioned, just a bit of showbiz gossip and complacency. They used to have silk farms that spun the silk for RAF parachutes and for Royal wedding dresses. Naturally, more emphasis given to the Royal connections than the potentially more interesting parachute history.
A detailed explanation of how the 'Compare the Meerkat' adverts were filmed there, and some smug boasting that the view will never be spoilt because it's a golf course and it's against Planning Rules to build on golf courses. I can't find a reference to prove or refute this but whichever you look at it it's disgusting.
Twice as much land in Britain -  an equal amount in England - is used for golf as for housing, golf a pastime open only to an elite rich in cash and time, with bigotry and small-minded snobbery running through it like a stick of rock and less useful than either productive farmland or ecologically vital woodlands and wetlands. And, frankly, who wants a view of a golf course! The people of the house were very pleasant, though.
Much more interesting was the World Garden and the excellent tour guide, Tom Hart-Dyke. I have to confess I hadn't heard of Tom, but I've subsequently seen him on TV and in the Press. The idea for the World Garden came about when Tom was held captive for 9 months by Colombian rebels. He's a fascinating man, a very interesting speaker (for over an hour!) on a subject he's passionate and knowledgable about in equal measure. Very likeable. I would strongly recommend a visit to the garden whether you're an expert, or, like me, just like visiting great, interesting gardens. He's not a scientist but, as a collector of rare species of plants, he works with organisations like Kew Gardens.
And I took lots of photos of plants!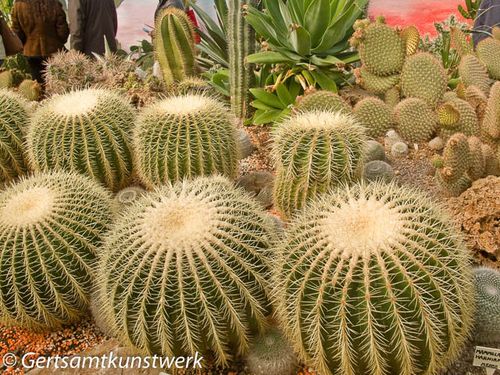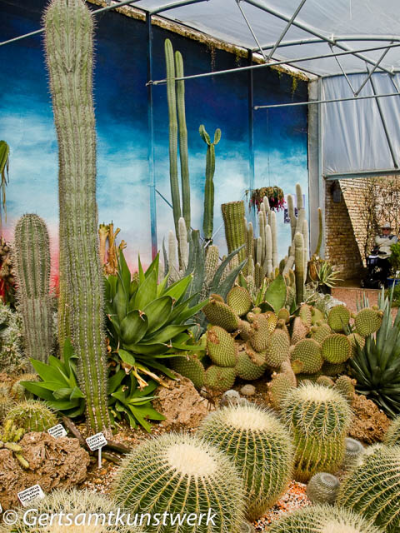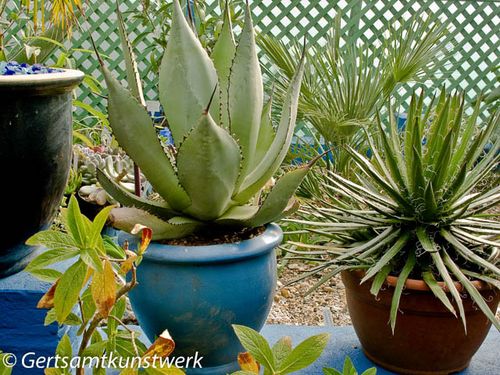 We paused for delicious home-made cake and tea in the Marquee, and finished off with a stroll around the grounds and a look at the parish church.
 All in all, a lovely day out in a surprisingly beautiful part of Kent. I wish to return before long to explore Lullingstone Country Park which looks interesting.