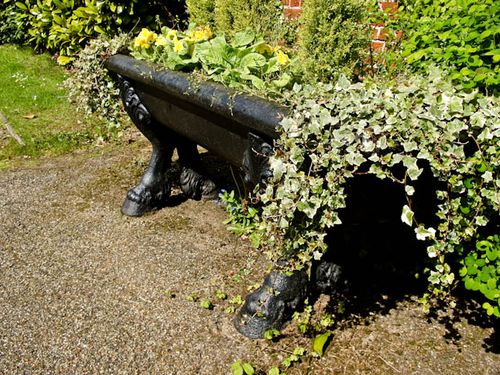 We had limited occasional access to a car and therefore I was under instructions to plan a trip out. The brief was only implied, but I understood it to be, somewhere we haven't been before, and not an epic long day. Somewhat randomly, I selected Nonsuch. Green, just outside London, and Historic. Also, I liked the name. Possibly because of the irony:
Nonsuch Palace in Surrey was perhaps the grandest of Henry VIII's building projects. Work started on 22 April 1538...Within two months the name 'Nonsuch' appears in the building accounts, so called because it was claimed there was no such palace elsewhere equal to its magnificence...

...It returned to royal hands in the 1590s, and remained royal property until 1670, when Charles II gave it to his mistress, Barbara, Countess of Castlemaine. She had it pulled down around 1682–3 and sold off the building materials to pay gambling debts.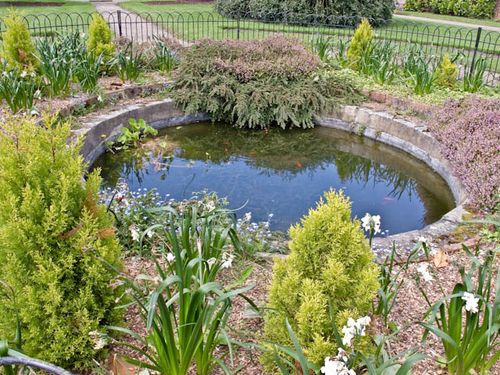 So, there is no such Palace as Nonsuch, although there is a sizable park and an 18th century mansion, which is Grade II listed.
At the time we visited, I was mulling over my blogpost about preserving historic buildings. I was thinking along the lines of - if there had been 'listing' in the 17th century, this Nonsuch Palace would have been preserved, for the nation. I had a vision that the disappeared palace with a silly name had some mythical ethereal status, and that a visit would be akin almost to a pilgrimage. 
In the event, it was nothing of the sort. It's a local authority park that currently appears to be well maintained. But it's really rather dull. The drive out was tedious. Stuck in traffic from Tooting Bec to Colliers Wood, we eventually hit one of those strange 1930s arterial roads, each one indistinguishable from the others, with their identikit clusters of shops that have seen better days. Every drive along one seems like a ghostly reminder of an otherwise forgotten drive along a different one in times past.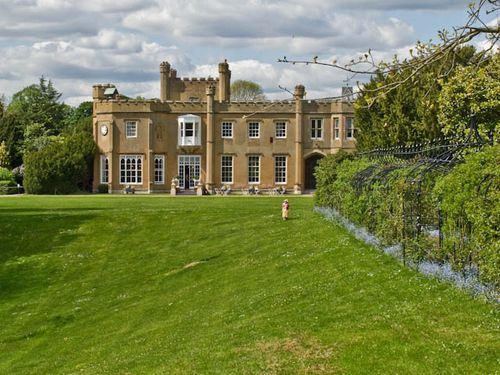 As we approached the park, the locality took on a distinctly twee mock-Tudor veneer. Roads with names like 'Tudor Drive' and 'Offwiththeirhead Avenue'. An ultra-modern retirement home complex styled to look like generic Tudorbethan.
The highlight was a brief stop in a pub called The Harrow. Although part of a big pubco chain, nevertheless it was a pleasant place to stop, and although the food was, presumably, nuked straight from the freezer, I've had worse - a lot worse, and often.
We spent a short time in the formal garden at Nonsuch, but it was not memorable. Just a local authority tended garden, next to a mansion of no real significance that's let out for weddings and functions. It became clear early on that the formal gardens double as a children's play area, so we didn't linger long, and went for a stroll up the hill through open fields of little interest. I have read that there is a wide variety of bird life there, of considerable interest to many people, but only fleeting interest to me. We soon discovered that the open fields were where teenagers went to do primal scream therapy. It was a far from relaxing, restorative day out to some other local authority's municipal park and a bit of a waste of time.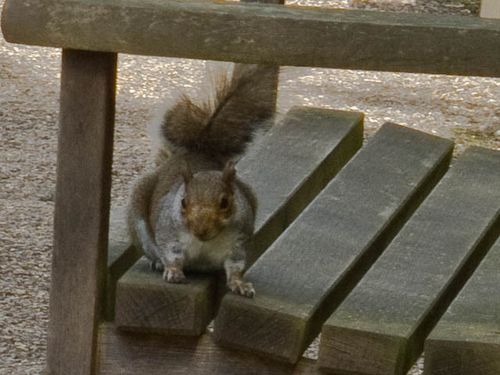 I wonder whether Nonsuch Palace was worth saving for the nation? Henry VIII only visited it three times. Should the village and monastery destroyed to make way for it have been preserved, too? Perhaps the fascination with the Palace that disappeared are more important lessons to history, about the arrogance and omnipotence of a brutal King. Some historic buildings are interesting in themselves. Conversely, if we insist on saving everything that is 'historic' ie old, we continue to live in the past, arguably repeat the mistakes of the past, and become too scared to innovate in case we destroy something of little value.