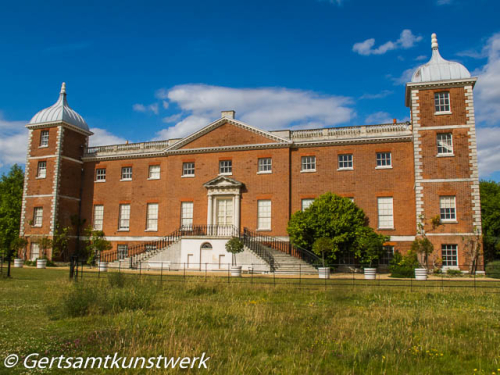 Armed with our National Trust membership we set out for Osterley Park. I had thought it was the rather nice green space visible from the M4 elevated section, but, on reflection, that is probably Boston Manor and the River Brent.
Osterley Park is of virtually no historic interest. The website and handbook make a very big deal of its interior being remodelled and designed by Robert Adam. But inside the house they seemed more interested in the Child Family, bankers who assumed ownership from a defaulted mortgagee. As far as I could see the Childs are of no consequence. but, trying to look at the interiors, we were harassed by volunteer guides, who simply weren't very good. 
Trying to be polite, Jimmy said of a chest 'How old is it'?
'It goes back quite a way' said the guide, and went on about how beautiful it is when opened out, containing secret passages and so on. We had to take her word for it, given that it was closed and she obviously wasn't going to open it. 
Another room was labelled as 'Mrs Child's Dressing Room'. Another guide explained to me that it was Mrs Child's Dressing Room, and that Mrs Child would entertain there while her husband went hunting. Her unambiguous tone of voice and facial expression told me:
she gets damp thinking about the Childs
the Childs were rich, therefore important, and thus, to be worshipped
history boils down to studying the idleness of the rich
all women - her, me, Mrs Child - are indistinguishable from each other and being female, love to entertain our gossipy friends indoors while husbands do manly man things
As we entered the 'Robert Adam Room' containing drawings of his work, a third guide tried to block our way and force us to look at portraits of the Child family in the corridor. Dull, grim pictures of a forgotten family, portraits commissioned largely for vanity reasons.
Between them, they managed to make me hate the place, and that was before we went to the kitchen. The rest of the house is presented as it was in the 1780s but the kitchen was clearly 20th, if not 21st Century. No labelling, so no way to make any sense of it. The Long Hall is packed with paintings with no obvious theme or connection, no labelling (subject or artist) and packed tight on the wall like posters on a teenage bedroom, some too high to be seen. 
Just to make our visit complete was a mother and toddlers, doing Conspicuous Learning in a loud voice. I think she wanted to impress us with what an interactive parent she is, but she just struck me as being one of those people who rarely sees her children - the conversation was just too stilted: parents who know their children tend to talk in half sentences and show occasional irritation. I did wonder if perhaps she was an aunt, but she was addressed as Mummy. The children were far too young to take in details. I see no harm in taking children round stately homes, but surely the experience is visual and impressionistic. I have a clear vision of the dining room at Chatsworth, visited when I was toddler, but I wasn't open to learning facts, simply seeing something that was very different from my normal environment.
Then the café was chaotic. I realise NT cafés are largely staffed by  volunteers, but they seemed untrained or collectively lacking the initiative to serve refreshments to a captive audience. My tea (Taylors of Harrogate) was very nice as was my sandwich, but my Victoria Sandwich was dry, almost stale, and didn't taste very nice, and Jimmy's Damson Shortbread had a soggy bottom.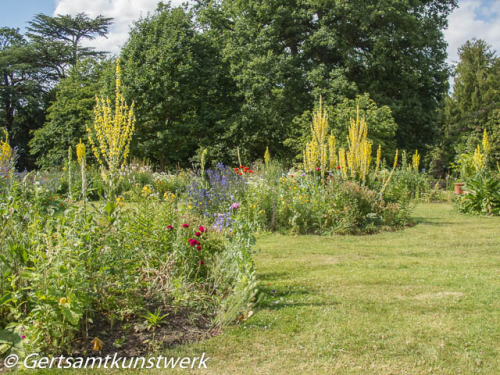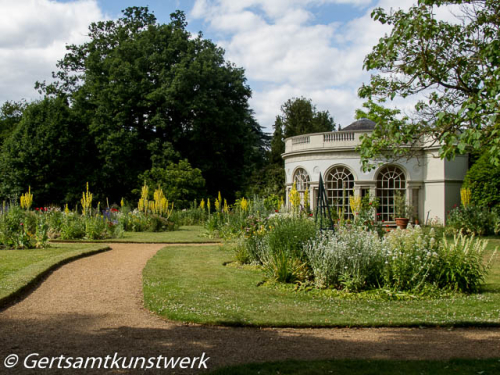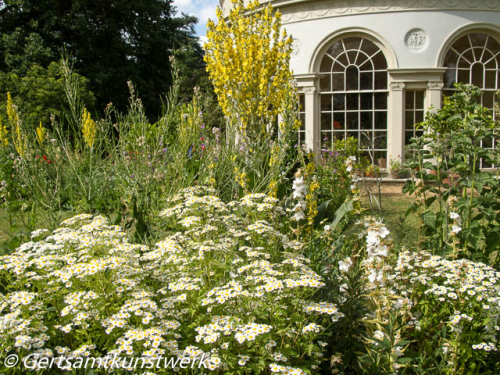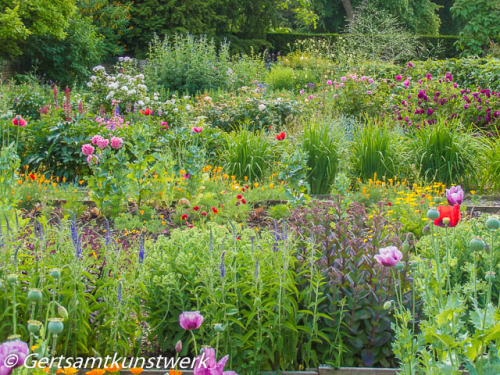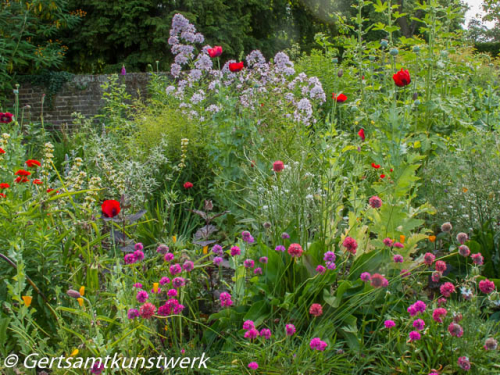 The better part of the visit was the formal garden and meadow/woodland area. Most visitors, understandably, go in the wider parkland, which is free (except parking) - probably locals using it for a routine Saturday afternoon park trip. The garden and meadow charge admission, except of course to NT members. 
Although the formal garden was small, it was lovely, nicer than some more famous places one visits specifically for the gardens. I think the photos speak better than words.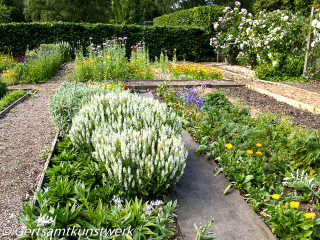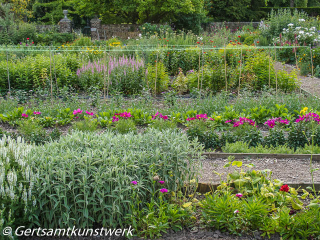 The woodland walk was pleasant although not exciting. We pretty much had it to ourselves. One family had all but camped in a secluded clearing, making a day of it, letting the Primary School age kids run a bit wild and climb trees, not in anyway imposing on other people. Two women, mother and daughter, passed in a mobility golf cart (available to borrow on site), which struck me as a good idea. Just because one of them, for whatever reason, can't walk far, they're not going to let that prevent them 'going for a walk'.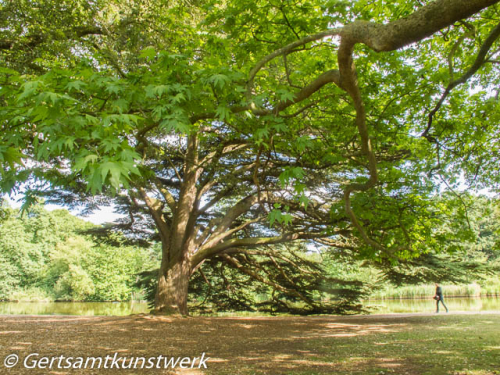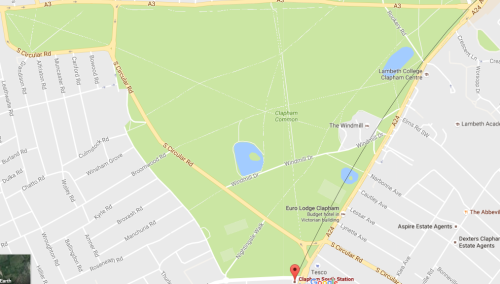 We had to cut a bit off to get back out of the garden by its 5pm closing time. It does annoy me when places close at 5 in June. I'm not, therefore, demanding that they stay open later, but it does seem a shame and waste of so much open land on a glorious Saturday in midsummer. but then, on the way home, we drove across Clapham Common. There were more people crammed into the tiny triangle inside the S. Circular one-way system at Clapham South than on the whole of the rest of the Common. So perhaps people don't appreciate nice places anyway!