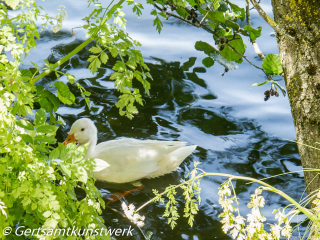 I found the Dinton walk in an AA book of walks in the South East. Three miles, easy territory and negligible inclines. Near Reading, Winnersh. It was quite a distance to go just for that, so I looked at the map and identified a riverside village to adjourn to. 
I don't know much about Winnersh, except that Audit Software is based at Winnersh Triangle. It's not actually called Audit Software, I'm quite delighted to have forgotten its real name! It took as long to get from home to Hammersmith as it did to get from Hammersmith to the wilds of Berkshire.
The car park was fairly busy but everyone seemed congregated around the café. I suspected that we would see barely anybody as we progressed. And that was broadly true.
Dinton Pastures Country Park is six artificial lakes created from the flooding of redundant quarries. I thoroughly approve of that. I often see on TV how Nature has reclaimed old mine works and just recently saw two different TV programmes showing the greening of landfill sites - Mucking Landfill in Essex and  Fresh Kills landfill site on Staten Island. 
Unfortunately, Dinton Pastures was exceptionally boring. Six lakes bordered by thick vegetation with few gaps. The paths were manufactured and maintained. There were boasts of wildlife trails, but the wildlife was mainly wildfowl on some lakes, and at that time of year, dragon flies, which I determined to photograph but failed. A manicured and sanitised version of nature, but even though it kept people well within their comfort zone, there weren't many people. Jimmy didn't think it was a place for children, but I thought - if people can't do anything more adventurous, it might expand the horizons of small children, developing their senses, and looking beyond an enclosed space.
We were sat on a bench minding our own business. A couple of dog walkers, women in their 30s, walked past. The dog came over and mounted onto Jimmy's knees. Calmly and politely I asked the women how they would feel if we went and touched them up, or got into their personal space and behaved in an intimidating manner. They looked genuinely shocked, as if it had never occurred to them that not everyone wants to be pestered by dogs. Now, Jimmy quite likes dog, having had dogs in the past, but he disapproves of stupid dog owners who can't control their pets and let them pester total strangers. 
Next stop was the village I found on the internet. I had found a three mile circular, but I didn't fancy walking through fields. Still, a mile or more along the river was an enticing prospect.
A lovely village with some seriously twee houses. But very congested, with vehicles waiting for the traffic lights to go over a single track humped back bridge. Somewhat lost, we followed the queue, but realised we were heading into Oxfordshire, so we pulled over onto an island midstream. We turned round in the driveway of a house that had big intimidating 'Private No Parking' signs. But we were only turning, I hoped they wouldn't mind.
Finally we found somewhere to park and walked past a house called Turpins. Famous highway robber Dick Turpin had lived there with his aunt.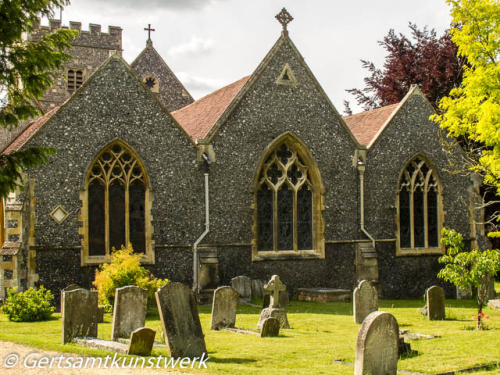 Ancient church, interesting and yet boring, nice churchyard, planted with trees and bushes.
Then we walked onto the river towpath and turned right.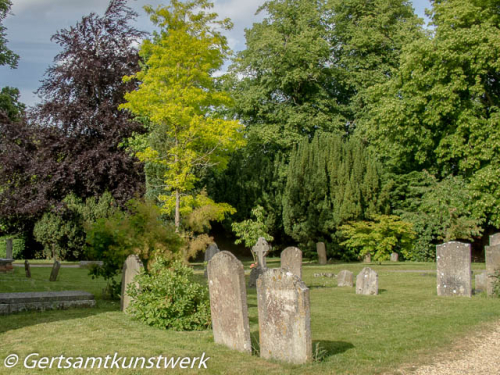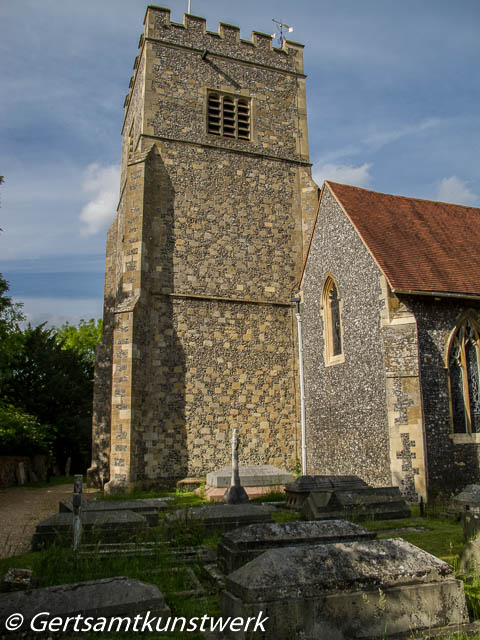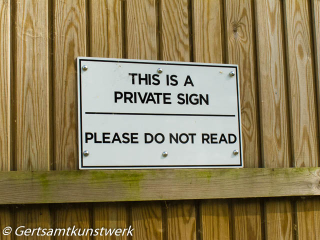 Past a hotel that was closed for refurbishment. Next door was a house with a large garden, CCTV etc. Somehow we got chatting to a slightly strange couple moored outside this house. They were saying 'He usually comes out and says hello'. We nodded and smiled, and I later found out via Google and Wikipedia that this was Uri Geller's house. I believe he has since put it up for sale.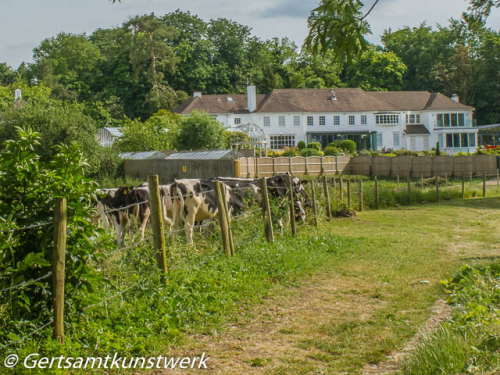 After  a pleasant stroll eastwards, we turned and went west, to a delightful tea garden at Sonning Lock. We got there just in time before closing, and it was very nice to sit in a sun baked garden drinking fairly decent tea and eating lusciously fresh Victoria Sponge.
While we were in the tea garden, I looked up the village on the internet. I discovered that the house whose drive we had turned round in is owned by George and Amal Clooney. Yeah, that actually happens in real life, you get lost and end up at George Clooney's house!

Reportedly other local residents include Jimmy Page (Led Zeppelin) and Glenn Hoddle. The local MP also lives in the village. At the time, Theresa May was Home Secretary and I had only just left the Home Office, so I got a slight anxiety attack remembering our various bizarre encounters in the recent past. She's subsequently gone onto higher office. I haven't. But when Amal Clooney was, rightly, criticising the government's awful attitude to refugee children I did wonder if she and Theresa couldn't just meet down the tea garden at Sonning Lock and sort it out.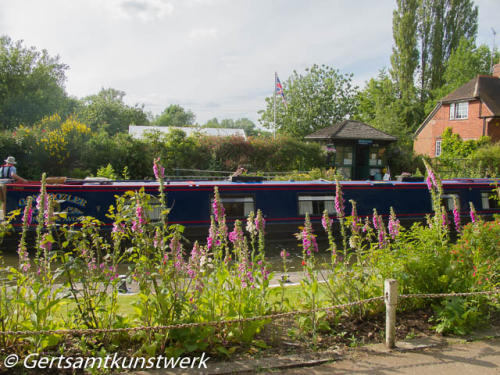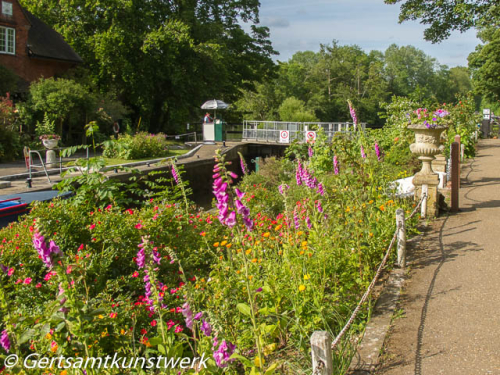 Sonning Lock is a particularly pretty lock and we had caught the loveliness of a beautiful late afternoon in mid-June. Perfect temperatures of low-to-mid twenties, brilliant sun shining onto a peaceful riverside location.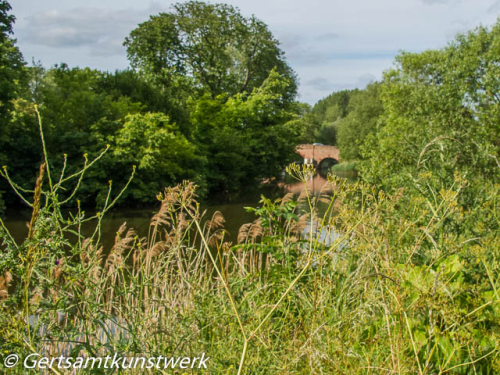 We finished off the day in The Bull Inn, a gorgeous pub, somewhat strangely owned by the church. I don't know why we didn't stay for dinner because it looked okay. Still, it was very lovely sitting outside, even though the beer courtyard doubles as a car park. I will always remember those few lovely hours spent in this village. Obviously, I'd never afford to live there (and if I won the Lottery and could afford to, I still probably wouldn't) but it really is very nice to visit. 
Bit of a nightmare journey back having to crawl along the M4 and A4 and feeling very frustrated. But that's the downside of going out!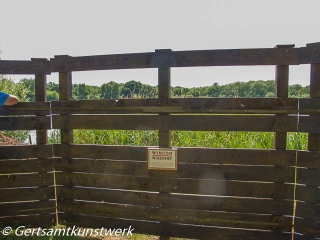 I saw this at Dinton. Supposedly a birdwatching hide, erected by some corporate 'day out' venture. I'm no bird watcher but it's pretty useless. No shelter from the rain, and if you're my height, 5'2"  you can't actually reach to see out