Train from Streatham Hill to Carshalton. A short canter down the hill, and into The Grove, the muncipal park beside Carshalton Ponds. We ignored The Ponds, and the remains of the headwaters to their south. I was soon attracted by a heron. These photos will never win a photo competition; I think to get proper wildlife pictures you need infinite patience and time, and be prepared to venture away from a popular public park.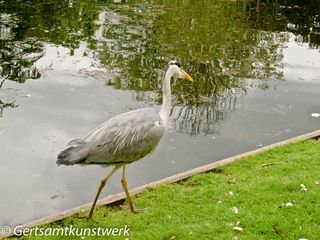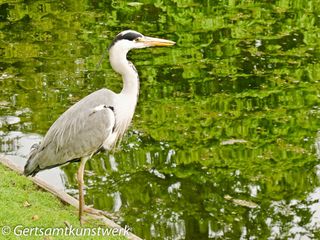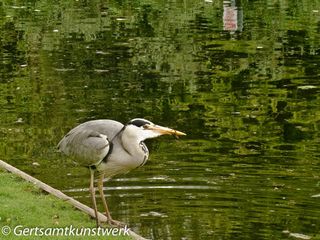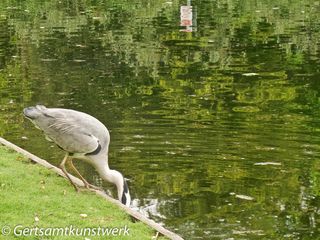 This was the Sunday before May Bank Holiday, and the coldest Spring for fifty years finally seemed to be blooming.

The waterfall is always worth a photo.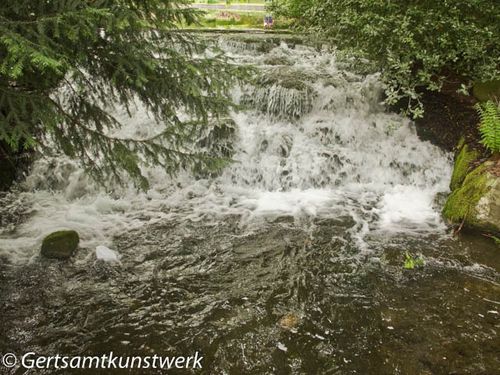 We followed the Wandle Trail path out of the park. A child of 7 or 8 fell off his three-wheeled scooter at speed. Dad lectured him "Tarquin, that is exactly why you must wear your helmet on your scooter, you would have been hurt without your helmet" Tarquin (not his real name) had landed on his hands and knees, which will never be protected by a helmet. Tarquin would have been better off, more stable and less likely to fall, on a proper bicycle. Especially given that he was way past being a toddler.
We barely passed a soul as we headed to Wilderness Island. I love how the Wandle threads through densely populated residential areas.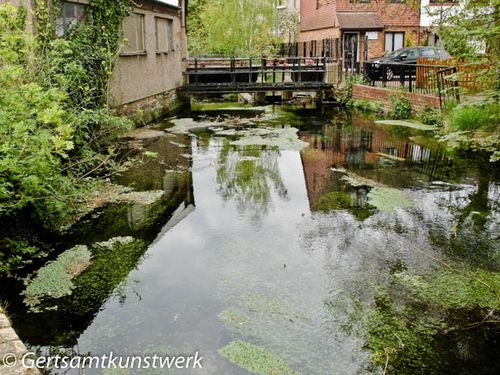 Bluebells grow on its banks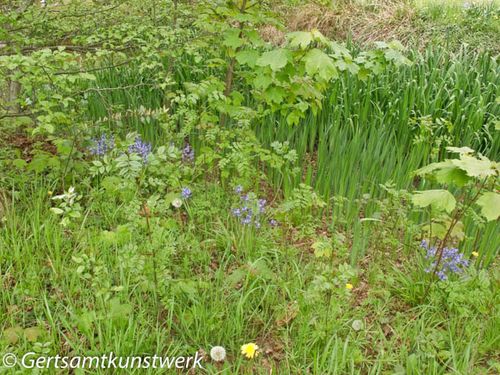 If I had to live in a flat I'd like one beside the river. Barely a soul was about; they take for granted the river that flows below their windows feeding the mighty Thames.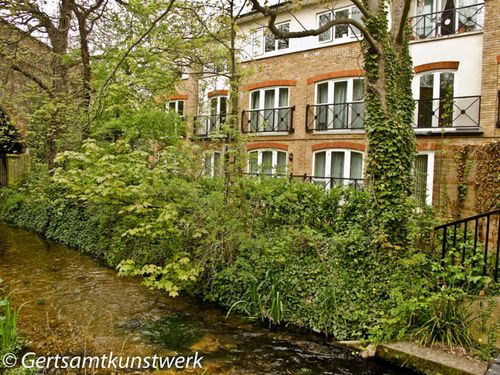 The path diverts from the river to pass the railway bridge on Mill Lane, but at the far side is a beach!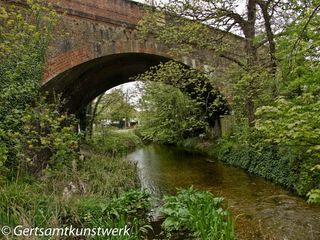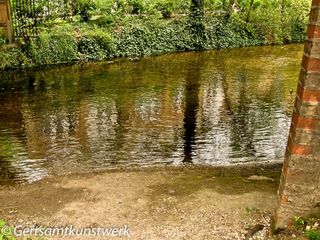 We reach Wilderness Island. Shall we carry on and attempt to walk to London, or should we enter the island? Always enter the island.
Places have names that evoke something they are not. Wilderness Island, sandwiched between Carshalton and Croydon, a stone's throw from Hackbridge. But the name actually suits. The 'watersmeet' has been a Local Nature Reserve since 1990 with several ponds, and osier beds (osiers are willow saplings, grown for basketmaking). Throughout the history of the working river, the waters have been diverted to suit industry.
We spent nearly an hour strolling round Wilderness Island. Very little information exists about it on the web, but Bob Steel's River Wandle Companion is invaluable. Natural England has a basic listing.
It's not a place that photographs well. Nothing can quite capture the still and quiet, nor can a blog ever convey the smells and sounds of a wilderness in suburbia. We encountered very few people; those that we did were clearly enjoying the near-solitude as much as us.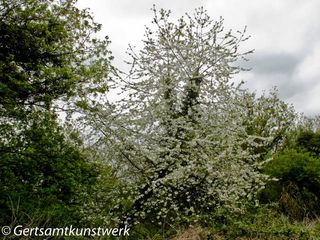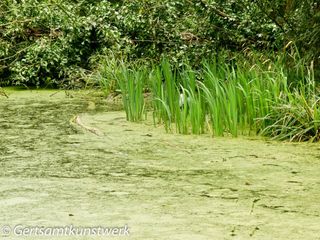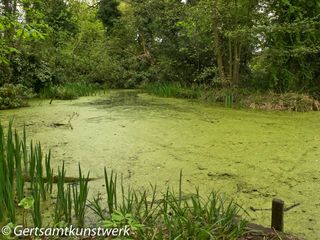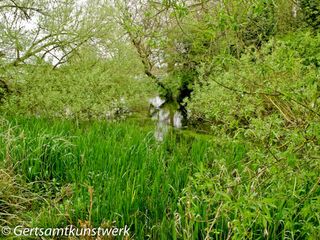 As ever with The Wandle, alongside the nature reclaimed, is always the industry, quiet on a Sunday afternoon.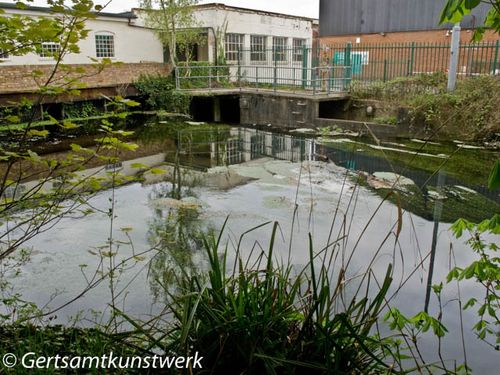 One moment you're practically on a residential street, the next, you're in the country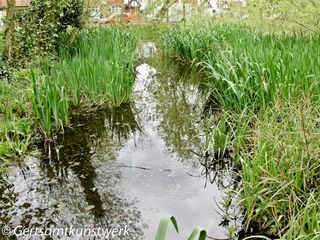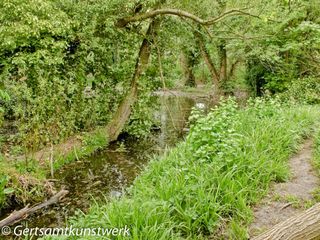 We walked on from Wilderness Island, over Hackbridge Road, and taking the Westerly route through to Watercress Park. We decided to call it a day and walked to the Goat pub - I don't think we'd do that again. The staff were polite and warm, and my bitter shandy tasted fine, but Jimmy's pint was iffy and some of the locals were quite scary. We finished our walk at Mitcham Junction and my tracking app measured 3.83 miles, which was just enough.
I don't know where I took these photos