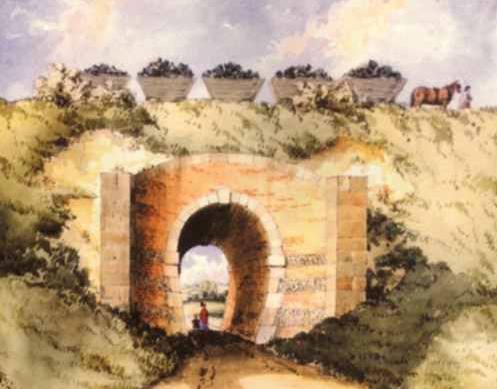 Subtitle: The day we never saw The Wandle
I purchased Cycling Traffic Free London - other areas also exist. This includes the Wandle Way, in two parts. Part 2 is, sensibly, Mitcham Common to Wandsworth. Part 1 is Coulsdon to Hackbridge. So, we followed the book, cycling from Coulsdon South to Carshalton Beeches, with not a glimpse of the Wandle. We changed at Norwood Junction for Coulsdon South. We immediately got lost and decided to sit in a nearby park, Coulsdon Memorial Ground opened in 1921, and dedicated to the memory of the men who fell in WWI. The play areas were refurbished in 2009, funded by the National Lottery. The café and toilet block was closed - the internet suggests this is long-term. By this block lay much broken glass and abandoned cans of lager, and some evidence that someone was sleeping rough there.
We found a nice little coffee shop/art gallery, Art Rebellion, definitely worth a visit if you're in the area. But, to be honest, if you want to enjoy this ride, you might as well start at Woodmansterne Station, which we passed not having really seen anything of interest.
We paused for a sip of water and found ourselves looking at a clearly historic railway bridge. Nevertheless, we didn't think anything more of it until a chance reference on a TV programme a couple of weeks later, when we realised that this was an integral part of the Surrey Iron Railway (picture copied from Wikipedia under Creative Commons).
This was the world's first railway to be publicly subscribed by Act of Parliament as a railway throughout.
It was horse drawn. More information here. The original railway went through the heavily industrialised Wandle Valley from Croydon to Wandsworth; this extension is in what one might think of the notional Wandle Valley.
It's complicated. There's a long explanation in River Wandle Companion that shows it's not nonsensical to ride out in Coulsdon in search of the Wandle. Book review here. Basically, it's about streams that only rise in wet weather.
As instructed we took a right and came upon a surprisingly pretty village green, that of the village of Woodmansterne. Quiet and peaceful, although with little more than a church to justify it as a village. I don't know why I didn't get my camera out. It was a warm day and perhaps I was more concerned with drinking water.
At this point, the instructions offer two alternative routes. We took the less strenuous, but, nevertheless had to get off and push up Chipstead Way, much to the amusement of local residents tending their gardens. No doubt, they see this sight often enough.
The great thing about climbing, especially when you believe that you are heading for a valley, is that you get the chance to whizzzzzzzzzzzzzz down Carshalton Road at considerable speed, a journey not made less hairy by the cars also doing the same. That scary feeling when you're rounding a bend and wondering what will stop cars coming up from behind and sending you into the hedgerow. I'm not saying I'm a nervous cyclist but I do prefer off-roading.
At the bottom of the hill are Mayfield Lavender fields, which were in full bloom. 
There were hordes of people in attendance. A surprisingly large proportion were of Japanese or Korean appearance. The tea tent was heaving - and was over-charging for weak tea in polystyrene cups - we passed. It was also possible to buy lavender and lavender-related products in the gift tent. Again, no. We passed. Still, it was nice to spend a few minutes strolling in the sweet-scented lavender fields. 
I was quite astounded at the poor level of driving in the car park and the sheer desperation on the faces of the 4x4 drivers, desperate for a parking space. One hassling a middle aged man who was trying to manoeuvre his infirm mother into the car. Another blindly driving at me even though I tried to get out of the way.
We crossed over into Oaks Park, where we did get a decent cup of tea. Although not without me being assaulted by a dog, whose owner didn't seem to realise that not everybody enjoys being slobbered over by a dirty animal, especially not when eating. I say eating, but all I could get was a packet of crisps. This park cafe had resolutely stopped serving food by 4pm on a sunny July Saturday. And Jimmy's coffee was woeful.
Still, The Oaks Park is rather splendid. Sutton Council carries a page turgidly describing its history, and showing how it connects with various local and sub-regional walks. The history is largely about the famous Oaks race 
The original Oaks Race ran from Barrow Hedges, north of The Oaks and through Oaks Park before heading west to approximately the site of the current Epsom Downs Racecourse
We will revisit it one day, when we have more time - and energy - to explore. I thoguht the view across the road was rather nice and not what you'd normally expect within the Greater London boundary.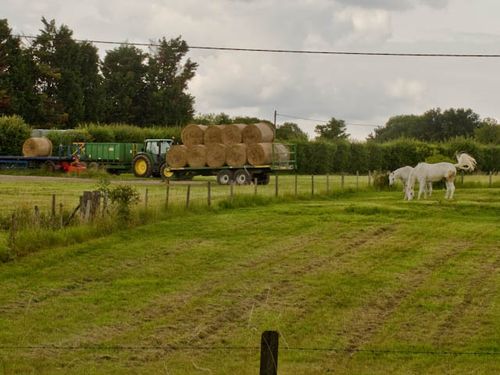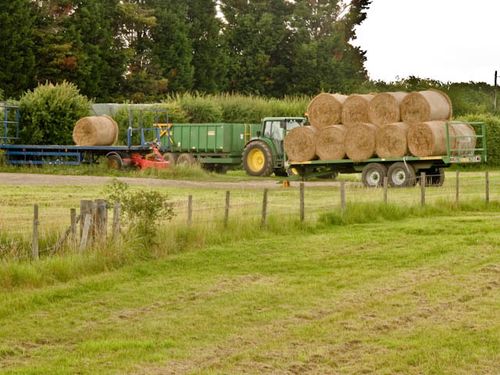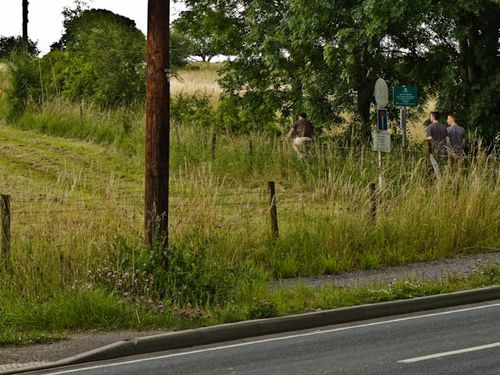 We found a gloriously muddy track through the woods that took us back to Woodmansterne Road. For a few minutes I felt like a proper off-road cyclist. It was fun. At this point we called it a day and caught a direct train from Carshalton Beeches to Streatham Hill, our home station. But we were only a few hundred yards from the (minor) source of the Wandle!