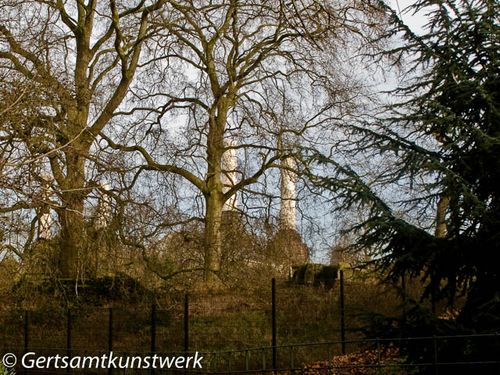 There had been a fair amount of snow in January, even to the extent of there being at least one 'Snow Day'. At the end of the month was an early - if false - hint of Spring. At the time this felt good. But March was harsh, and Spring seemed to be late. Actually, 'normal' not premature like many recent years. And this was good because it led to stronger and more plentiful produce.
We thought we would take a moderate stroll and, that, more or less was what we did. Simple bus journey to Battersea Park and a pleasant hour or so walking. I thought I knew Battersea Park fairly well, but everytime I visit I find something new. Partly because they have introduced new aspects but mainly because there is so much to explore.
We had the obligatory walk around the lake which was partly iced and partly thawed.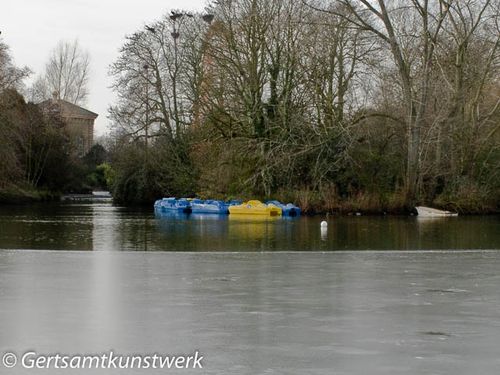 The rowing boats were beached for winter.
 The reflections in the lake didn't quite materialise into the photos I had hoped for
The Pumphouse, a Gallery and Venue-for-Hire loomed like an aristocrat's folly in the woods.
In the distance, a Barabara Hepworth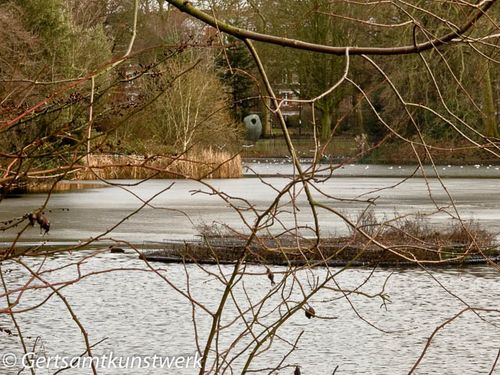 This is Single Form (Memorial), and is a replica or copy, by the artist of Single Form, her largest work, which stands in the United Nations Plaza in New York, in memory of Dag Hammarskjöld. See also Two Forms (Divided Circle), which I snapped in Dulwich Park, before it was stolen.
Closer at hand was Henry Moore's Three Standing Figures.
 Read more about Battersea Park Sculpture
More photos near the lake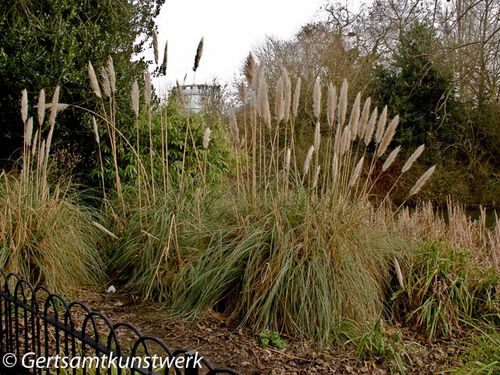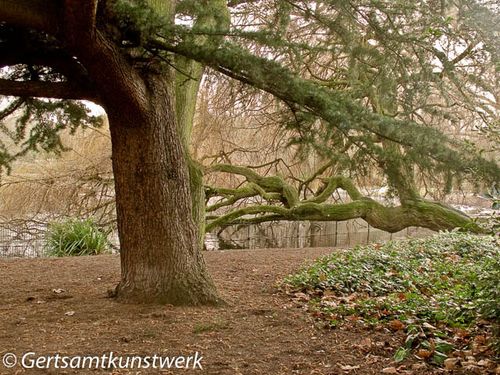 The Sub-Tropical Gardens in Battersea date from 1863, but were abandoned in World War II when many  gardeners went to war and the land was turned over for much needed food production. They were recreated and reopened in 2004. Winter is not the best time to see them.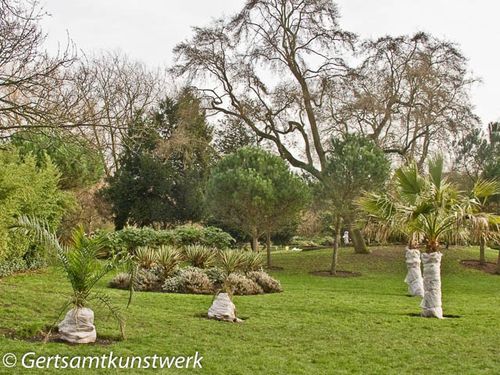 It was only when I got home that I learned that a Winter Garden was opened in 2011. Perhaps this should be on my To-Do List this winter! According to this map it's tucked away by the Sun Gate, on Albert Bridge Road, at the furthest end from the river.
A Guardian article: The winter's tale: It is the season too often neglected but a newly planted Winter Garden in Battersea will be a beacon in the dark.
BBC News: Battersea Park unveils £150,000 winter garden
We walked to the river where all was desolate and frozen. I had never seen these installations before but I believe they've been there some time.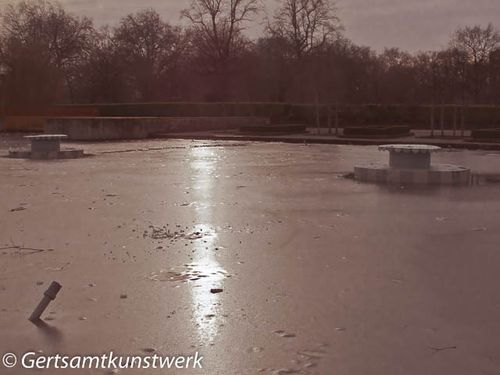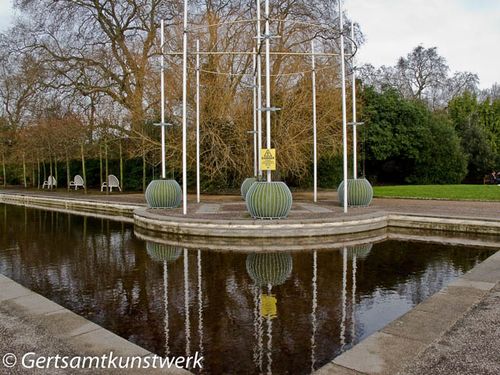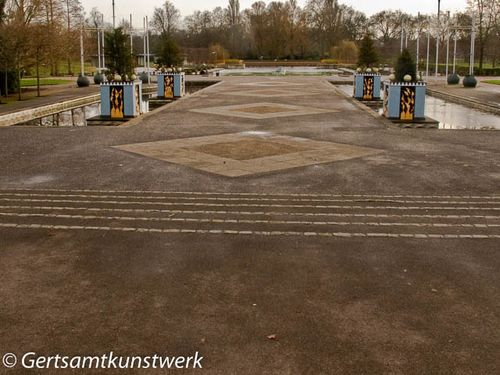 Unfortunately, I made the mistake of not going back the way we'd come, so I ended up having a long and increasingly painful walk down Albert Bridge Road and Battersea Park, neither exciting nor salubrious, in order to catch our bus back home.
Just because they're not worth a blogpost of themselves, here's a couple of shots of my garden, taken 6 days previously.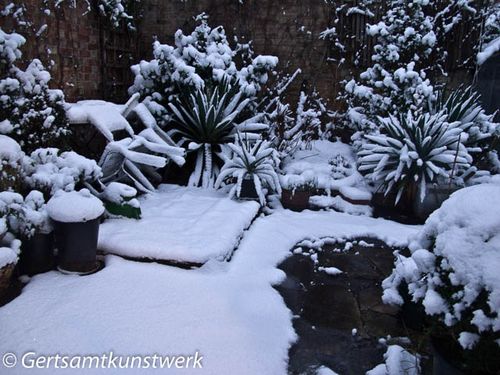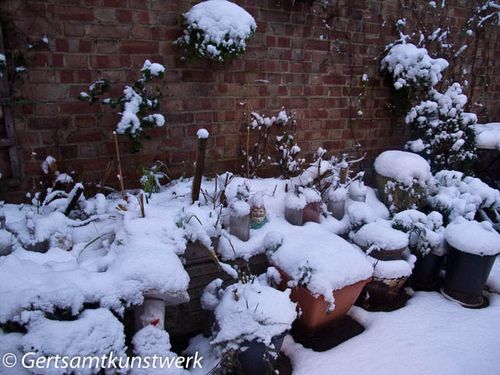 I have a small photo album dedictaed to Battersea Park
Blogposts from others
Battersea Park from Girl With a Dog and Good Shoes
Battersea Park, London from Sapphire City
Battersea Park, without a Boris Bike from Sunny in London
Battersea Park from Alisha Magic
Saturday in Battersea Park from Sas Petherick
Balade dans Battersea Park (In French but Google translates it)
Battersea Park  from Karen Pas Grand-Chose (in English!)
A Walk Through Battersea Park from Ham Life