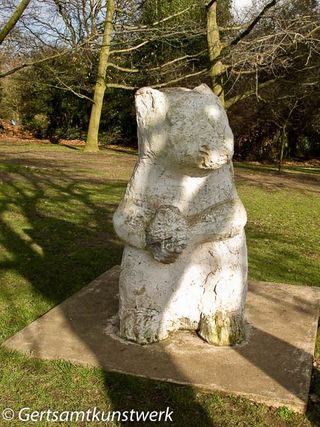 "I don't really intend to visit every park in South London. Nevertheless, when we have occasional access to a car, it's nice to discover the larger expanses of greenery that make up South London. The Green Chain Walk is a useful reference and, in theory, the entire chain can be walked in 11 easy chunks. But, like the Capital Ring, too much walking time is wasted walking between the parks and not enough time is devoted to exploring them.
We drove to Beckenham Place Park, the long way (and returned on a much shorter route). 
It's not an unpleasant park and potentially could be extremely pleasant.
Beckenham Manor dates back to mediaeval times. According to Wikipedia:
"...Manorial rights passed to the noted Quaker and MP John Cator in 1773.
Cator, reputed to be friends with Swedish botanist Carl Linnaeus, introduced many exotic tree species and a lake, which is now dry. Even today, there are reputed to be 60 species of tree on the estate."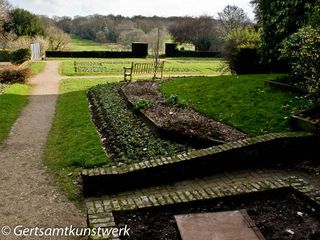 Unfortunately, when the London County Council acquired the park in 1927, the golf course already existed, and it reamins a blot on the landscape. I have read recently that there is more land in England used for golf courses than housing. Much of the supposedly sacred greenbelt is golf courses.
This golf course is council-owned and  pay-per-play and in theory less elitist than private golf courses. And yet, while we were there, the few people actually playing golf were exclusively white males of a narrow age range. "South London imaginary gangsters," I said. "Taxi drivers" said my South London white male of that age group. Snobbily. They stood on the verandah of their clubhouse in the surprising heat of a sunny February Sunday shouting their mouths off. Intimidating and off-putting to anyone else, and not good use of municipal green space. And, more to the point, the mown lawns, bunkers and flags spoil the natural landscape for the majority who are not golfers
It's definitely worth visiting, especially if you do your homework first. The Friends of Beckenham Place Park say
"The first time or occasional visitor to BPP may not appreciate its true extent" and their list of attractions include:
Sensory and Ornamental gardens 
Ancient Woodland. 
Picnic and Meadow areas,
Nature Trail and Riverside Walk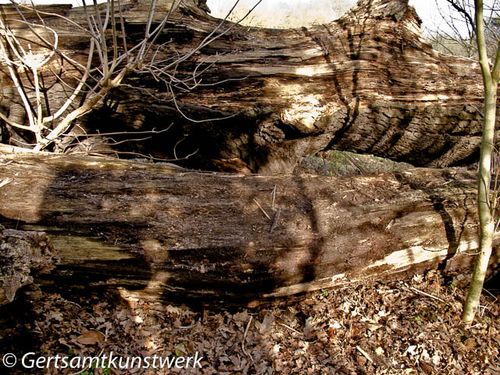 They provide a PDF  for the Nature Trail or you can follow it electronically. We had a lovely stroll through the woods - once there you can barely hear the sounds of the golfers. We didn't explore the Riverside Walk, on the far side of the Railway line, but when we go again I shall be following the Nature Trail, and would recommend it to other people, notwithstanding the ghastliness of the golf course. I enjoyed my walk and was in an overall good mood but for some reason wasn't inclined to take photographs.