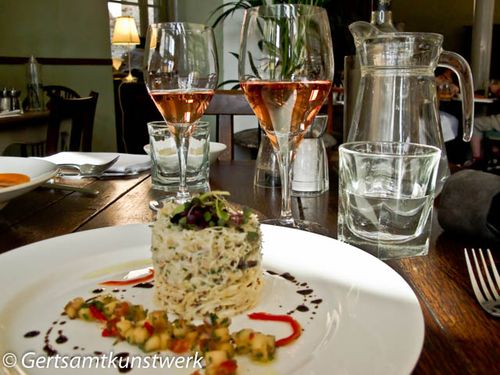 It was a sad occasion when we last visited the Exhibition Rooms in Crystal Palace. We have been there several times over several years and never had cause to complain about the food or the service. A while back, we had an unpleasant experience when some man followed me into the Ladies loos. I made a written complaint, the management explained that he was an ex-member of staff who had been barred from the premises, but on management's night off, another member of staff had invited him in (and lied to us that he was leaving the premises immediately). The response from management was polite, professional and serious, and thus I put the incident behind me.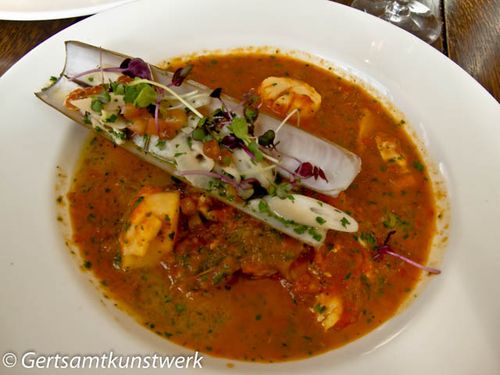 We have been a couple of times when there have been noisy children or out-of-control children running around. Sadly, if you avoided everywhere with ghastly brats, there would be almost nowhere in South London to eat. However, we have vowed that any Sunday lunch appointment would be closer to two pm than noon.
Throughout out meal we were subjected to noise and running about from a group across the dining room. It appeared to be two couples, an elderly relative and numerous children. Singularly unpleasant and utterly destructive of the relaxing atmosphere that we and, doubtless, all the other adult parties sought. I didn't particularly know why they went to a place that describes itself as 'Classic modern dining and drinking' when all they ordered was burgers and mass-produced lager. And then it became apparent that one of the party was a member of staff on his day off. We vowed never to go there again for Sunday lunch, although we were open to the possibility of evening dining. As it happens, we haven't been back.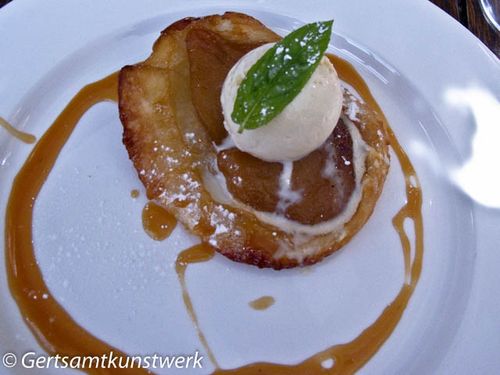 The restaurant gets a lot right with its food - seasonality, good quality ingredients, prepared well, and attractively presented, with generous portions and an absence of the 'ponciness' which Jimmy despises. But to have the dining atmosphere ruined not once but twice by the anti-social behaviour of staff is just too much. If I wanted kids running around, as the adults shout about the toilet needs of the kids, I'd go to Pizza Hut, not somewhere where the cost of food alone, before drinks and service, is likely to exceed £30 a head. 
I didn't note down precisely what I ate, but as you can see it was impressive. 
 See also Exhibition Rooms SE19