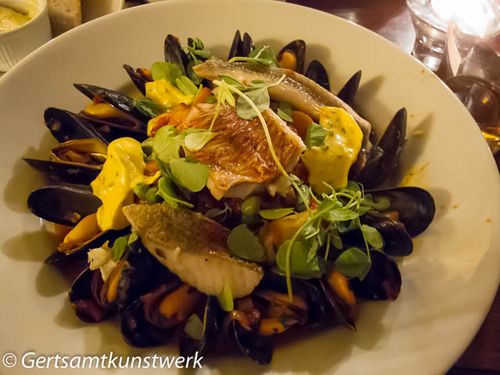 Once we had settled into our holiday let, including the obligatory dash to the supermarket we agreed we would go out and eat at somewhere local and unfussy. This was the King's Head, said to be the best pub in the village, and only a few strides from where we were staying. We had to wait half an hour for a table but it was worth the wait. I chose a something labelled as a  Bouillabaisse which was far from authentic but was so tasty and filling I was not complaining!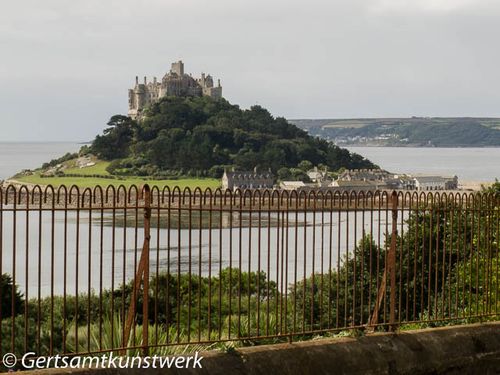 The next day we decided to go for a walk. I had seen this walk on the internet measured at 1.9 miles, along the south West Coastal Path. Easy walk, I thought, good way to break ourselves in. We walked through the town and I took a photo of St Michael's Mount. Important landmark, I thought, I must photograph this now in case it disappears. Suffice to say, by the middle of the first week I was bored of editing photos of St  Michael's Mount!
The coastal path takes you up hill along the road through town for at least half a mile. We got chatting to another couple who had just arrived, too, and were following the same route.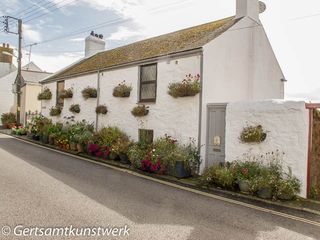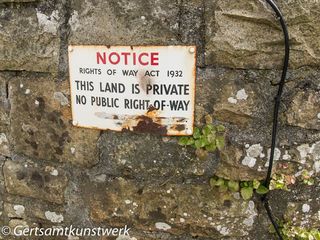 A slightly obscured sign pointed to the Coastal Path, and we followed the sign. Down down down along a narrow path through the undergrowth, brambles and nettles obstructing the way, an uneven surface treacherous enough when dry but heaven knows what it would have been like six months ago! We turned a corner and found ourselves on a beach. A whole beach entirely to ourselves. Smelly Beach we soon called it because of the pong. Jimmy said it was raw sewage. I said it was rotting seaweed, remember that beach we found in Spain. Lots of rock pools. I said, if only we had waders. Oh, and I hadn't left my childhood beachcombing books at home. And a view of St Michael's Mount.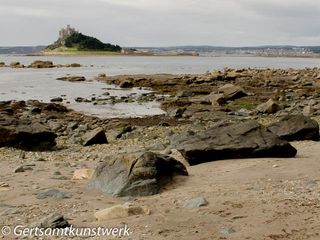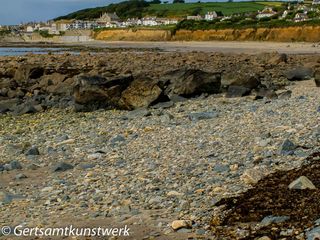 We were joined briefly by the other couple. I congratulated them on making it down the hill. She had been adamant she was not a serious walker, 'just a potterer', and her husband was spurred on only by the reward of a cream tea at the end. Still, their shoes were sensible and they had a sense of purpose. Furthermore, although they paused to chat they seemed instinctively to know the right length of time to stay chatting. We were passed by a serious walker - beard, khaki shorts and a map - and he served to confirm that the way off the beach was via an iron staircase. They followed at a suitable distance, and we gave them a chance to get away.
At the top of the stairs there was a choice of direction in which to travel. Ahead along what to me was clearly a path, and parallel to the coast, or to the left, away from the coast, on what was little more than a desire-line. Jimmy said the path we followed wasn't a path. There was the odd bramble branch sticking out. We've been together thirteen years and I have little sense of how much countryside he knew before then. I said that given the absence of walkers' corpses with their eyes being picked by vultures, this was the path! At one stage he suggested we headed inland across a farmer's field, then we'd get there. I said there was no there there. "It's a Coastal Path, let's follow the Coast!".
We walked past three coves, Trenow, Treveleyan and Temis. There were people on them, but very few, and we both enjoyed the thought that in this part of Cornwall, you could find a beach and have it largely to yourself. From the clifftop it was possible to take photos of St Michael's Mount.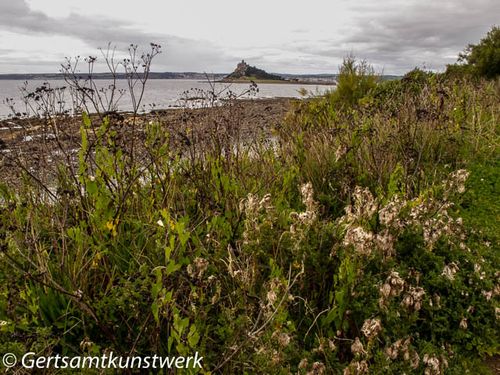 and of people clambering on the rocks. I decided I liked the word 'clambering'.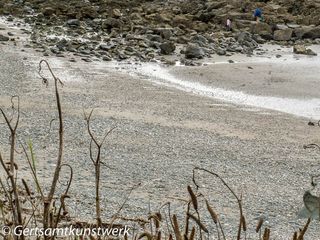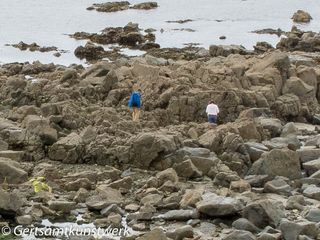 We seemed a long way from anywhere and there was drizzle in the air. I paused to look at the map and to put on my kagoule. We passed two walkers coming in the opposite direction and asked them how far. Twenty minutes they said, and there's a cream tea waiting for you at the end. We trudged through a field and rounded a corner, where two benches were placed back to back on an outcrop. From one you could take photos of St Michael's Mount, and visible from the other was the expanse of Perran Sands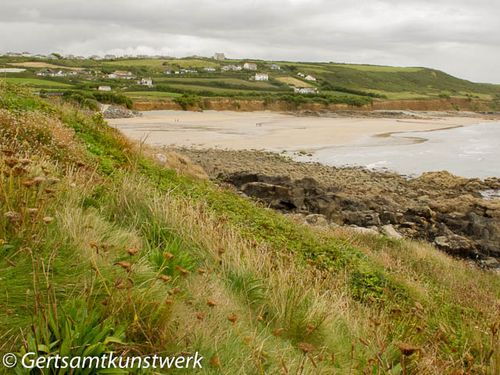 From now, St Michael's Mount and rocky beaches were firmly behind us. I was looking forward to my cream tea. The drizzle disappeared as quickly and stealthily as it had appeared. We admired the house with a bay window that looked down on a sandy beach.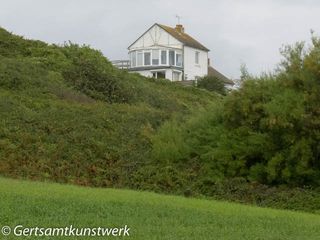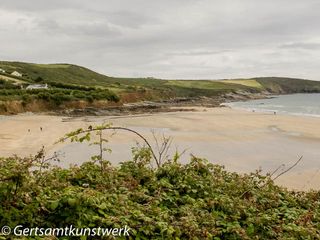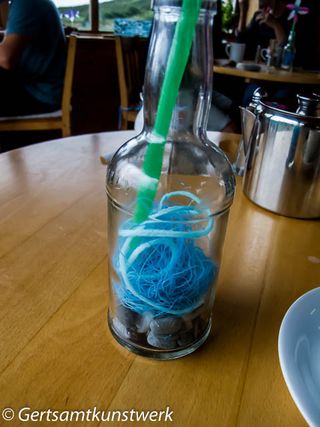 And before long we had arrived at The Cabin in Perranuthnoe. Finally, we were to get our cream tea. Big fresh scones, and lashings of clotted cream and strawberry jam. Reward for walking what the South West Coast Path describes as a "Challenging" (not Easy or Moderate) walk. It was certainly more than two miles. I cursed myself for not setting my 'My Traks' app on my phone, in fact, over the holiday I only set it once. It was a good hour and a half walking, albeit with several pauses. For some reason I didn't photograph my cream tea, but here's a picture of the table decoration.
Afterwards we went onto the beach, with all of three other parties. Wide wide sandy expanse on a warm enough weekend day, and to all intents and purposes we were alone. A horse had been there earlier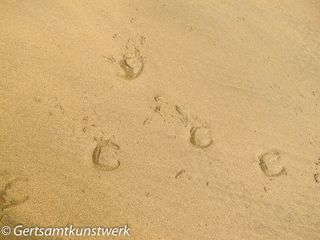 Later, we found that Marazion is a lovely town but it is affected by the smell of rotting seaweed and people hope for it to be washed away in the next storm. That made me happy, far preferable to untreated sewage, and part of the circle of life.