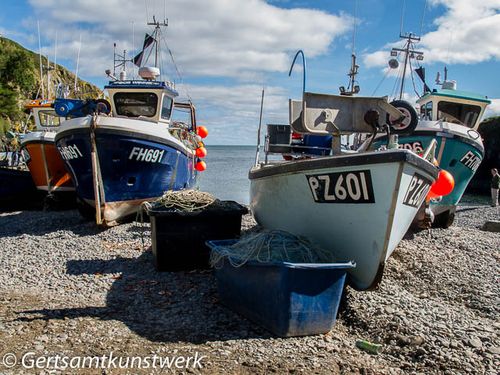 Described in both my guide books as 'idyllic', Cadgwith was our destination after Lizard Point.
We missed the main turn off and approached on very minor roads. Just outside the village was a sign saying that the slope was a 25% descent. Jimmy has very good clutch control!
We had to drive through the village and up another very steep road to reach the car park. Of course, if you drive up from a village to a car park, your next step is to walk down a steep hill to the village - and not think too much about the return walk!
He went to 'pay and display' and I took photographs of butterflies on flowers (or weeds!).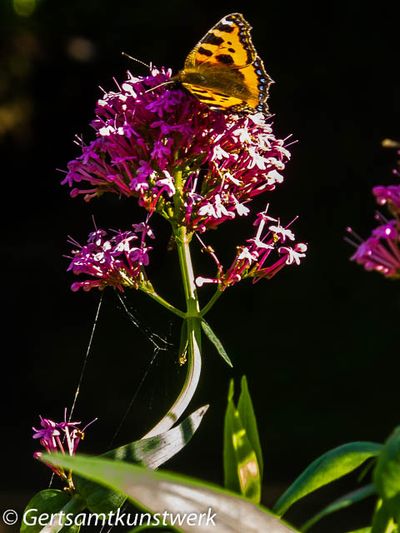 The footpath to the beach lay between picturesque Thatched Cottages, and past a small church that was, basically, a tin hut.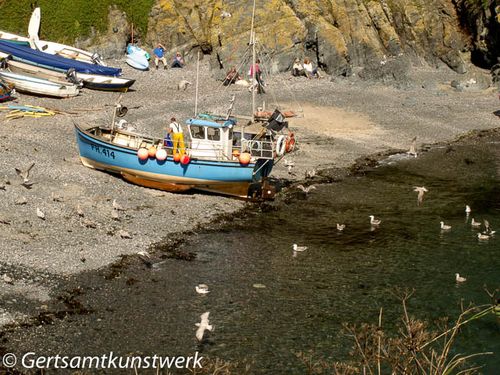 We sat on a bench on a headland overlooking the beach. A fishing boat had just landed and people on the beach and seagulls were watching.
One man went far too close to the fishing boat in order to get that one photo he thinks will be special. 'Too close' because I think it's quite rude to assume that someone going about their everyday job necessarily wants to be the subject of a tourist close snapshot. It can be quite annoying, too, for someone who's working to have some fool getting in the way.
I was amused by the seagulls, waiting to pick up scraps of fish left by the fisherman. I thought that. being seagulls, they were supposed to catch their own fish ("you had one job", and all that).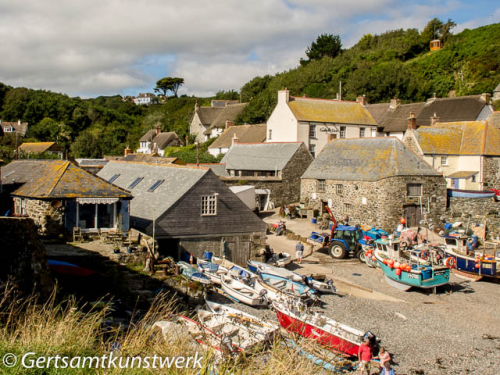 I was amused, too, by a woman who was struggling to walk in flip-flops on the shingle beach. She wasn't old - maybe in her 30s - and she had to cling to her partner not only to walk on the shingles but even to get up the steps to her (presumably holiday let) beachside cottage. Do men find that level of patheticness attractive?
We had a wander down to the beach. It is lovely village, although ruined, to some extent, by being geared towards and tourists and full of them, but who am I to complain!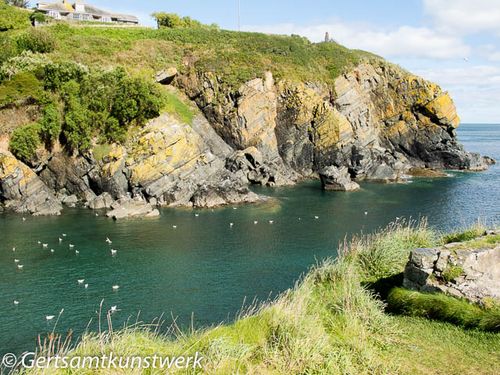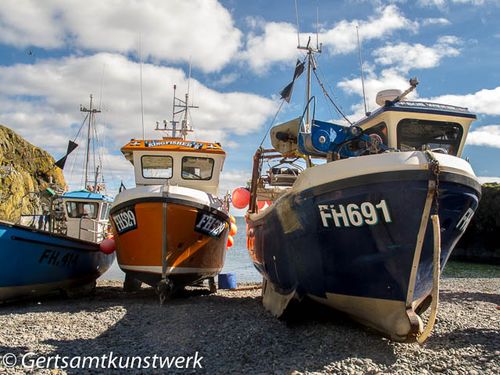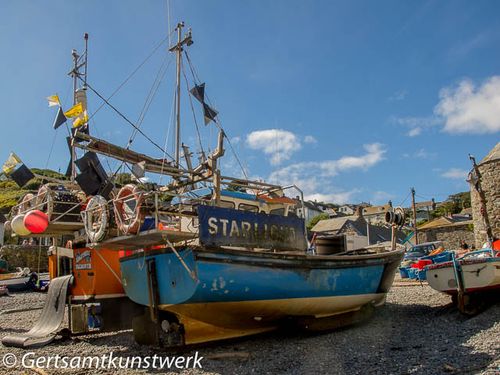 It was a day of glorious sunshine and quite some heat, but we had to depart earlier than I would have liked because we had another 6.30 dinner booking. I had rung up and asked for a 7.30 table but they said they couldn't fit us in. I assumed they would be full but it wasn't full even we left at about half eight, and, frankly, there was a distinct lack of atmosphere pretty much until we were onto the pudding. We were the only customers for the first half hour, nothing quite says 'pariah' like that
The restuarant was the Victoria Inn in Perranuthnoe, which we had visited the first week, too. In my diary I wrote "Can't fault it, except in tiny details". I wrote at length about the lack of atmosphere, and, I'm afraid, that's my abiding memory. The other faults were that they offer you bread before the meal but give the strong impression that you are strictly limited to one piece - and there is no butter knife separate from the starter knife.
I started with salmon gravadlax and smoked mackerel pate.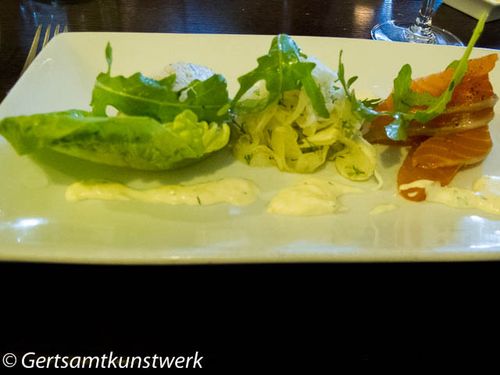 My main was Roast Plaice with minted peas and 'real' chips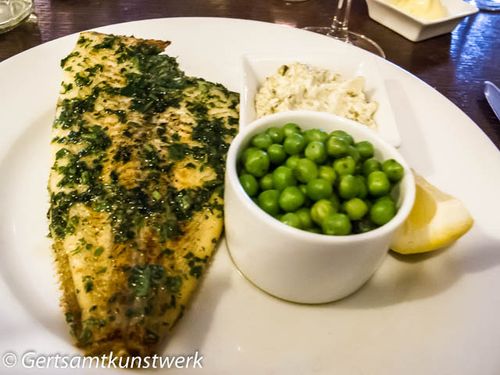 Both were very good, if rather straightforward and not overly-exciting.
The highlight was Ginger cake, with an oomph of a ginger hit, and malt ice-cream. I've never had that flavour before and particularly enjoyed the chips of malted 'starchy stuff' (according to my diary!). Wine was a French Rosé made by a Cornishman in Provence.