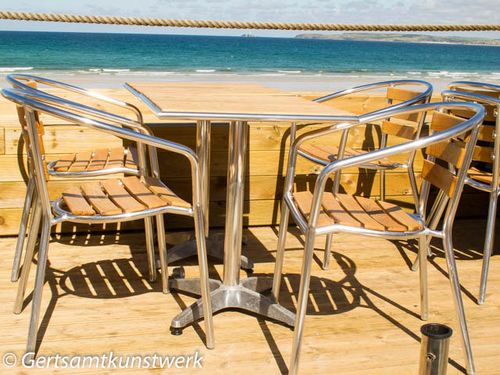 Under-impressed by St Ives we sought alternative places to enjoy Cornwall's North Coast - Atlantic Coast? Or is it the Celtic Sea? I saw no mention of the Celtic Sea in two weeks in West Cornwall. but I did see references to the Atlantic.
I perused our map and saw long stretches of golden sand and sandcastle icons for miles to the East of St Ives. Tom Tom helpfully took us on a back road, single track with occasional passing places - but unlike in Scotland, such roads aren't labelled as this. The speed limit was 20 mph, a growing trend, and one I approve of, although all the roads I've seen with a 20mph limit, only a fool would drive that fast anyway!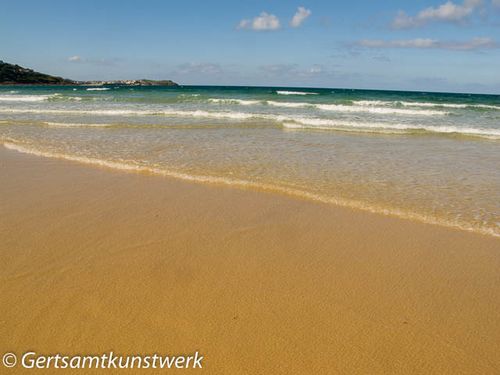 The road down to Carbis Bay seemed exceptionally steep, although I found steeper ones later. I was briefly in conversation with a man in the beach café, saying I didn't envy hm having to cycle back up there - although I did say I was envious he was out on the bike. Didn't want to give the impression of being anti-bike!
The beach café was chaotic and over-priced but the 'Awesome Pizzas' lived up their billing. And the view was excellent, too. We walked along the beach and back again. I had entertained thoughts of swimming in the sea and Jimmy had plans to sit on the beach and chill for a while. But neither was practical, there was a stiff Northerly coming off the sea, so delightful walking weather didn't translate into beach weather. There were some people in the water, but with one exception they were in wetsuits. And the family groups were well protected by windbreaks, the toddlers happily dug in the sand while wearing fleeces. The good old British summer holiday!
Next stop was Hayle, but we couldn't a find a way to the beach, despite following signs along the road. We ended up in a dead end, next to an electricity Transformer Station. This one proclaimed it was powered by waves, but we couldn't see any! Someone I know was in Hayle a couple of weeks later and said that it's difficult to find the beach.
We passed through the village of Phillack, notable for the pub with the name The Bucket of Blood and we again found the sea by driving through a holiday park. Lovely views of the Hayle Estuary but parking was strictly residential so we didn't linger. Very few people were on the beach, other than a solitary kite surfer and a council employee in a sand buggy removing the red flag. Presumably unsafe to swim because of currents from the river.
Our next target was Gwithian but we overshot the turning - cars coming at us from two directions on an otherwise quiet road. We needed somewhere to turn round, and, fortunately I spotted a sign saying "Hell's Mouth Cafe 400 yards". I immediately had visions of there being dozens of motorbikes meeting in a Hell's Angels convention; instead there were just a few cars. Unfortunately, it was past 5 pm and the café was closing, otherwise we would surely have taken a tea.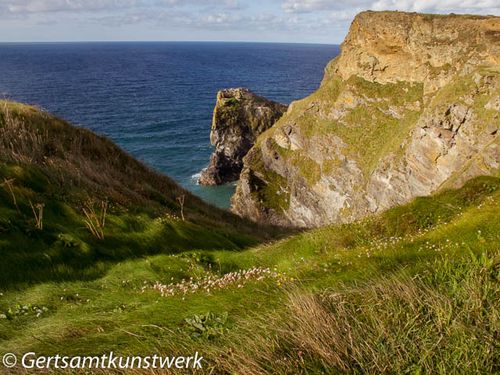 Instead we had a stroll along the Coastal Path, at this point managed by the National Trust. It was sad to see the tributes left to people who had taken their lives there. The next day we were talking to someone whose friend is involved with the café; one day a young man asked him to hold his dog while he went outside. He never returned. I find such tributes poignant. They use words such as 'Much missed', and you want to turn back the clock to let the troubled soul know how much they would be missed.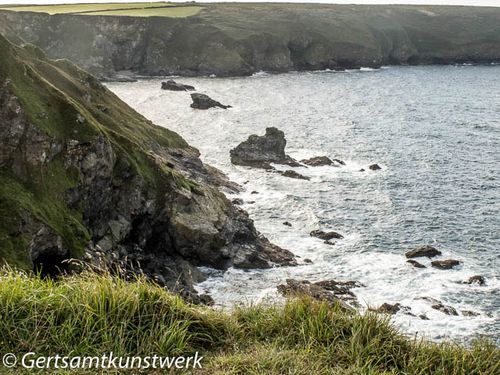 There were some lovely views away from the coast, too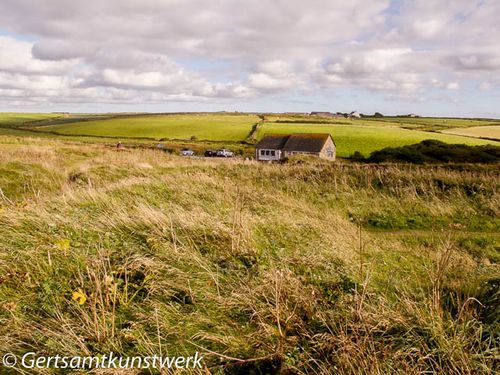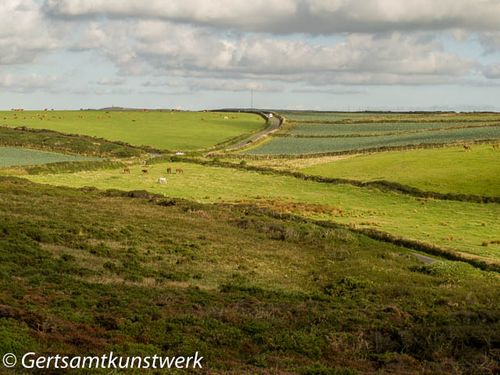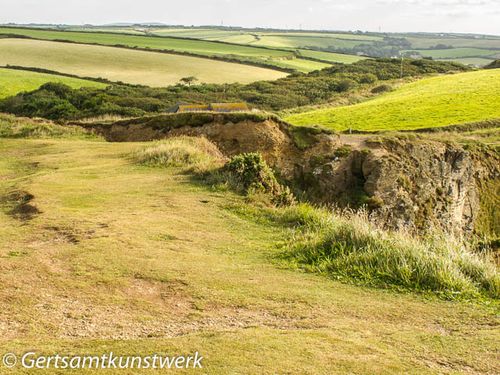 The flora was typical of heathland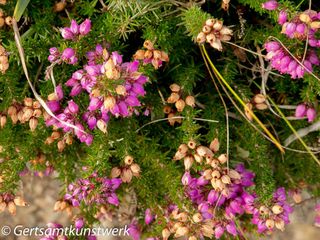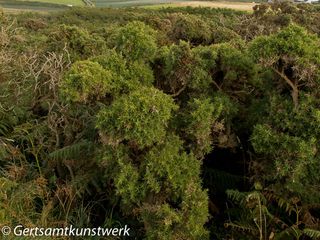 We found evidence of fairly recent erosion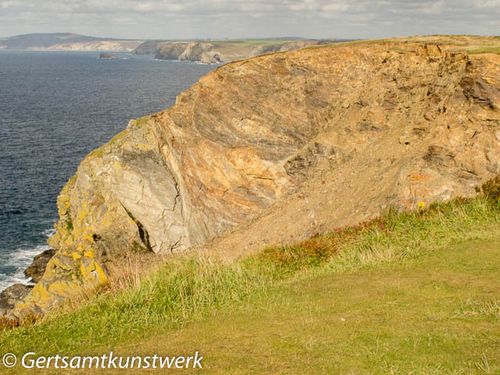 I Googled Hell's Mouth and found this video of an actual rockfall at this very spot. I find some of the comments rather depressing. These people filmed this, probably (subconsciously) with the likes of me in mind, and some bored, nasty childish people leave mean-spirited comments that add nothing to the user experience and probably reflect that they have never been anywhere like this, yet think they have an interesting life. (Rant over)
Despite the grim reminders of mortality, the stroll on the clifftop was a tranquil end to what had been a somewhat frustrating day. Nothing beats the sensuality of being out in the open, barely troubled by people, even less by cars, enjoying the light of the Golden Hour, and savouring the breeze.