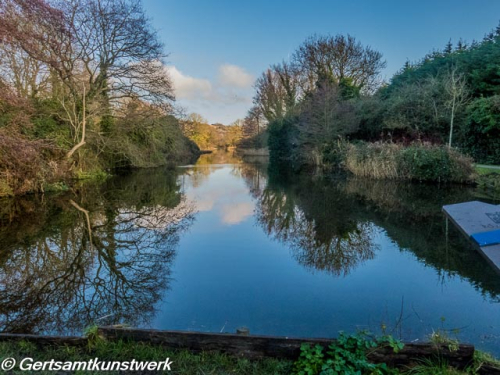 A gloriously sunny winter's day strongly suggested a walk. Not too strenuous and not too far away. So, the Royal Military Canal it was. Semi-officially, the 3rd part of the RMC walking trail, or "Out On a Lympne" according to the walking guide provided by the Romney Marsh Countryside Partnership.
The RMC was built to defend Kent, and thus England, from invasion by Napoleon. It never actually saw military service, and unusually, perhaps uniquely, also lacked any close connections with industry. This means that a walk along it can resemble that along a bucolic river in the heart of nature and no sign of warehouses that characterise canals built to support the dawning of the Industrial Revolution.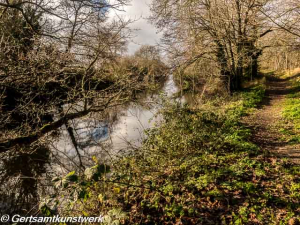 Free car parking at West Hythe, and we chose to walk along the North bank, a rough path through the undergrowth - there is another path a few feet away better maintained for cyclists, mobility impaired people and those with pushchairs. At times, though, it was difficult to see the canal from the bank.
Back in Roman times, the topography of the land was very different. Where we walked was part of the "Saxon Shore" long distance path, and this broadly marks the line of where the shore used to be, before Romney Marsh was drained and turned into usable land. The Romans fortified this shoreline against raids from attacks by marauding Saxons, I have read, which rather contradicts the common view of history, as stated by Bede, that the Saxons didn't arrive until after the Romans left, and, in any case it was the Jutes who settled Kent. If you're interested, I'm afraid you'll have to do your own research; this blogpost is not supposed to be a reliable source of early English history.
The Roman fort of Portus Lemanis is visible, in ruins, from the canal bank. It was constructed in the 3rd century, although there is also evidence of a naval base from the 2nd century. The site of the ruins is known locally as Stutfall Castle.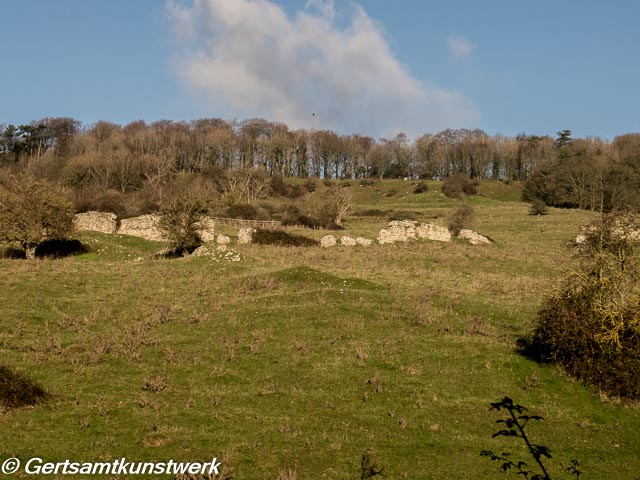 The second castle is Lympne Castle dating to the 14th C, on the site of a 10th C castle and possibly a Roman watch tower. Nowadays it is used for weddings and corporate events, with occasional public open days.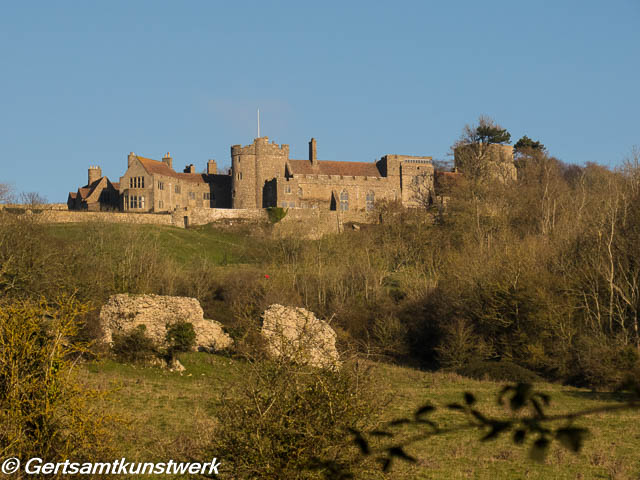 The next stretch of the walk is all about the animals. This didn't come as a complete surprise because I know of the existence of Port Lympne Wild Animal Park
We saw mainly animals of the antelope family:
The Saxon Shore way turned right, leaving the canal, and we were debating whether to tackle it. It looked muddy, it was steep, Himself was just recovering from hospitalisation with pneumonia, and we saw some women struggling to walk. But when one of them said "It's muddy but it's only impassable beyond the giraffe house", well, I just had to do it!
Admittedly, not the best ever photos of giraffes, but the best I have ever taken, especially while on a gentle stroll in the environs of my manor. The Wild Animal PArk is on The List of places to visit properly in due course. Incidentally, Vic Reeves, who lives locally, paid for the giraffe house from money he earned from TV celebrity game shows.
Also, a half decent view over The MArsh, although a better photo will happen from a better vantage point on a clearer day.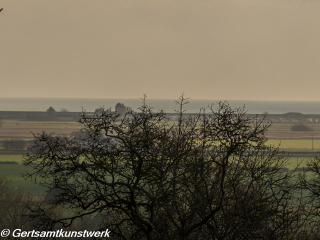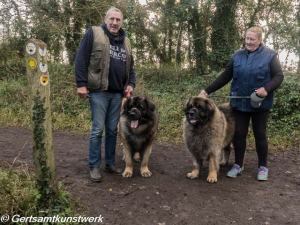 As I descended, I was simultaneously fiddling with something in my handbag, watching my feet on a slippy muddy path and holding my handbag. I looked up and saw that the Wild Animal Park were exercising their lions on the canal bank...no, that can't be right, they wouldn't take Big Cats onto a public footpath, not during school holidays. These are in fact Leonberger dogs! 
According to Wikipedia
The breed's name derives from the city of Leonberg in Baden-Württemberg, Germany. According to legend, the Leonberger was ostensibly bred as a "symbolic dog" that would mimic the lion in the town coat of arms.
We retraced our footsteps along the canal, taking time to admire the Civil Engineering, such as pillboxes built during World War II.
Lots of landscape, too!
Always nice to finish off with a photo from the car park of a neighbouring house, this one quite randomly Art Deco!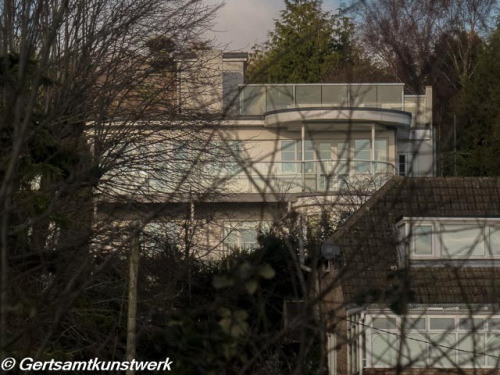 Afterwards, we went to a pub for fish and chips but weren't impressed. However, it generally gets decent reviews so I shall reserve judgement - and naming it - until I've given them a second chance!