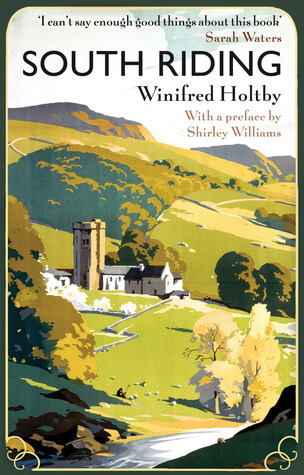 I remember seeing this book on my mother's bookshelves throughout my childhood. In my early teens I read Vera Brittain's Testament of Youth - Vera and Winifred shared a flat (and European travels and League of Nation advocacy) after University after the war. Yet I didn't read this until I was in my twenties. It's a curious thing, because I definitely remember the fact that I read it. I even remember talking about it with a colleague who - in hindsight - was a silly boy sneering that there was no such place as 'South Riding' (he had grown up in north Yorkshire and was a Bradford graduate). 
I've just finished reading it again, and it was like reading it for the first time. I can only surmise that when I read it it was mainly on train journeys with earphones and music dominating my brain. It's been done twice for TV, once before my time. But I don't understand why I didn't see the 2011 televising, especially considering the stellar cast.
About two years ago I decided to take a more strategic approach to reading and make a list of books 'To Be Read' (TBR). I then decided that life was too short to read (or re-read) 'classics' written in stilted Victoriana, and I would only read 'contemporary' fiction. It then dawned on me that even the 1990s isn't really 'contemporary'. Separately, a lifelong passing interest in the 1920s & 1930s has developed into something more profound. I decided that I must add inter-war authors, especially women, to my TBR, and not adolescently dismiss them as 'old fashioned' (or more damningly, as 'something my mother's into').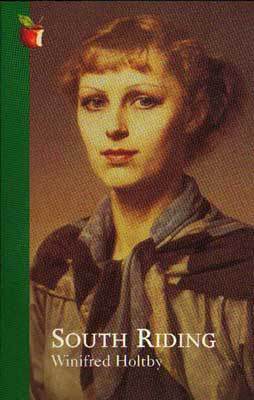 South Riding is almost the perfect book. Perhaps it's a bit long, and it could have been condensed into something shorter. But it would lose something if it were. It is a story, and it's told by conventional story-telling techniques: chronology, and the careful use of language to describe the people, the places and the time, without using language as a toy to be manipulated and inverted.
The place it tells about is the rural coastal hinterland of Hull in the 1930s. The characters are mixed, male and female, various ages (Alderman Mrs Beddowes in her 70s, Carne in his 50s, Sarah approaching 40, teenagers such as Lydia and Midge), and a great variety of classes. Class matters, partly because of economic factors, but mainly because of people's 'place'. Or perhaps I am wrong. Lydia's life is dictated by poverty, and Huggins's by being not as rich as he felt he ought to be. There is life and death, a lot of death to be honest, of various causes. 
Sarah is a wonderful character. A left wing feminist who develops an inexplicable crush on 'county set' Carne, despite him standing for everything she opposes. She's a dutiful, inspiring headteacher, yet she is subject to this to silliness. An idiot would call this a contradiction; it isn't. 
I highlighted two passages on my Kindle, one short:
When prayer becomes necessary, she thought ruefully, its futility is already proved.
and an utterly glorious oration from Sarah that I thought worth reproducing in these troubled times:
...that strangely moving hymn written by Cecil Spring Rice, 'I vow to thee, my country.' There's a couplet in it I've been thinking about this morning:

'The love that asks no questions, the love that stands the test, That lays upon the altar the dearest and the best… .'

Don't take that literally. Don't let me catch any of you at any time loving anything without asking questions. Question everything-even what I'm saying now. Especially, perhaps, what I say. Question every one in authority; and see that you get sensible answers to your questions. Then, if the answers are sensible, obey the orders without protest.

Question your government's policy, question the arms race, question the Kingsport slums, and the economies over feeding school children, and the rule that makes women have to renounce their jobs on marriage, and why the derelict areas still are derelict.

This is a great country, and we are proud of it, and it means much that is most lovable. But questioning does not mean the end of loving, and loving does not mean the abnegation of intelligence. Vow as much love to your country as you like; serve to the death if that is necessary… .But, I implore you, do not forget to question. Lead on, girls."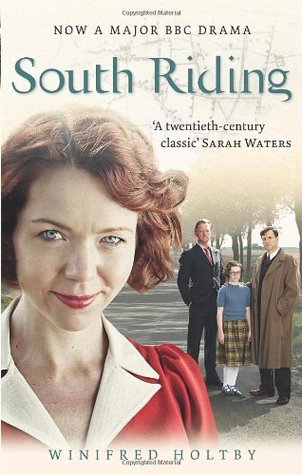 I have seen many articles and tweets in the past week where people are expressing genuine or hyped fears that the election of Trump, following the Brexit vote, is an echo of the 1930s and we should all be fearful. I have several different feelings about that. One is that, I'm tired, I can't change the big things in the world, I can't worry about them, because that worrying will make me ill. Another reaction is to say 'Oh get over yourself'. But that worries me, because I can't argue that the current times are wholly dissimilar to the rise of Hitler. Except that they're not, they're really not. Hitler gets a few mentions in this book, and the execution of a friend of Sarah's in Dachau - so even before her death in 1935 Winifred was under no illusions. And her Silver Jubilee speech above has to be read in that context.
Above all, this is a fascinating book about local government, about people - virtuous or self-serving - can change the small part of their own world. I actually used to believe that about Local Government, and still do, to some extent, at the margins. But back then, local councillors had far more scope to use their initiative, and now so much of that is in the purview of central government. Which doesn't currently feel right to me, although I know the big difference a good government such as 1945-51, 1964-1970 or 1997-2010 can bring about (all flawed, of course, but with great achievements).
I think everyone who calls themself a feminist should read this, and I defy anyone to read it and not understand why feminism is vital.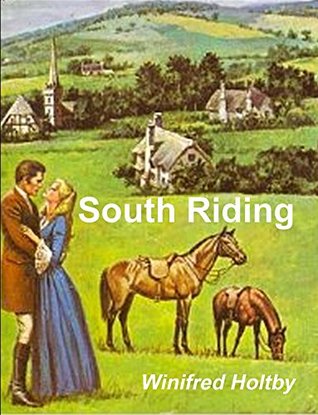 This book has never been out of print in 80 years, and has been published in many formats. But the cover that came with my Kindle version was chosen by somebody who had obviously never read it - some young blonde Victorian maiden swooning into the arms of a dashing youth - utterly irrelevant to the plot of the main protagonists!