I got up really rather late on Saturday. So late that breakfast doubled as lunch.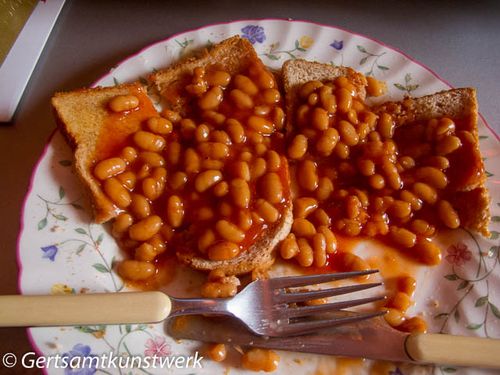 We had a table booked in the evening so there was no point in having a mid-afternoon snack. 
Dinner was at The Lido Café on the edge of Brockwell Park, Herne Hill. It got off to a slightly dodgy start when we had to send the tap water back - 'Can we have some that hasn't been lying around all day' 'It was only poured this evening' and left to lie around for a good hour if not more in quite a toasty room. Plus the two white English male waiters kept calling us 'you guys'. I did tremendously well in resiting my urge to call them 'Lassie' or 'Little Girl'. I'm sure they would have disliked that as much as I dislike being called 'Guy'. Halfwits.
Very good wine. And tasty olives, if somewhat out of focus!
I started with Severn & Wye smoked salmon, Dorset crab, avocado puree and fennel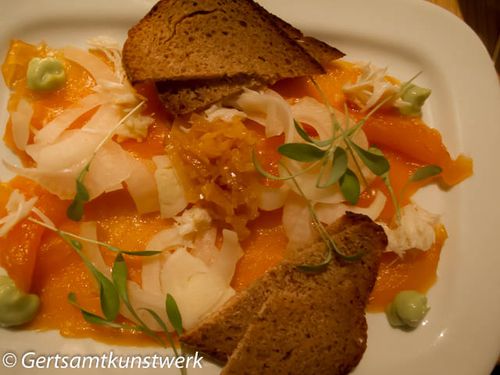 My main course of winter squash stuffed with wild mushrooms, chestnuts, mozzarella, wild rice and caramelised onions was tasty but actually just too much, so I had to leave some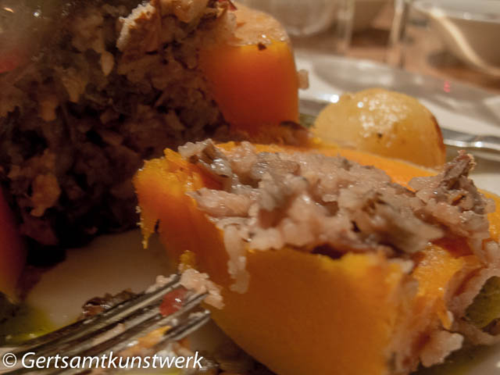 I finished with Christmas pudding and salt caramel ice cream and a glass of Pedro Ximenez sweet sherry.
Jimmy had an Ardbeg 10 year single malt, a whiskey not only of good repute but revered around the world. He found it horrible. I smelt it, it smelt of the overbridge at Clapham Junction station, which in turn reminds me of hospital disinfectant.
Pleasant evening out. I got quite drunk on half a bottle of wine and a sherry. Worrying!