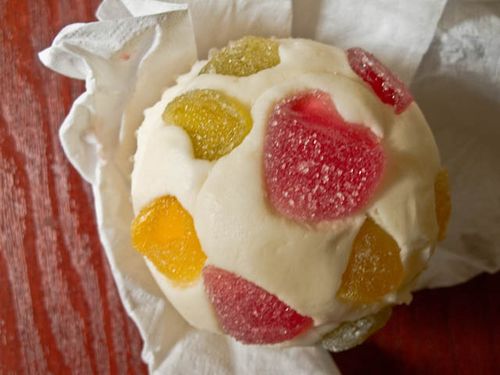 When I was little, one of the first things any good Brownie - or, indeed, a bad Brownie like me - learnt to cook were Fairy Cakes. Bake some buns, dollop some icing on (icing sugar and water, mix to the right consistency) and sprinkle with sugar strands. This recipe says hundreds and thousands but the illustration is of sugar strands. In my opinion, hundreds and thousands are smething different - tiny metallic balls.
Paul Simon sings 
Hide it in a hiding place
Where no one ever goes.
Put it in you pantry with your cupcakes.
It's a little secret,
Just the Robinsons' affair.
Cupcakes are the American for Fairy cakes
I don't know why but, just a few years back, Cupcakes exploded in the UK. People wrote tracts about why Cupcakes are anti-feminist. Or why it's okay to be a feminist and bake cupcakes. Every you went, cafés were selling 'cup cakes'. I can see an attraction. When done well, the decorations can be a work of art. Have enough cupcakes, with sufficient variation in decorations, and you have an eye-catching mouth-watering display, tempting to the customer who only came in for a coffee. Coffee and cupcakes, living the dream.
It might just be me, but the tide seems to have turned. On the last three occasions I have been up for a sweet snack while out I have drunk good quality strong tea, and eaten on two occasions a slice of good old-fashioned cake - Victoria Sandwich at Lullingstone and Seville Orange Marmalade cake at Sezincote, and an old fashioned toasted tea cake in Chipping Campden. And what can match a scone with clotted cream and proper jam, with tea?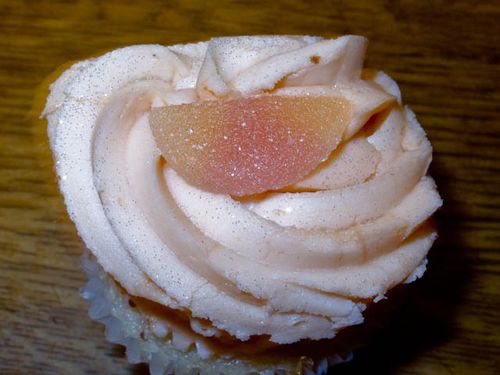 I have to confess that I have tried cupcakes from several places on several occasions and have been disappointed. The visual treat is matched by a let down in the taste. Often the sponge is stale, or tastes of cheap margarine. The topping is over-sweet, sickly, and verging on the unpleasant. The topping helps to keep the bun fresher, but only up to a point.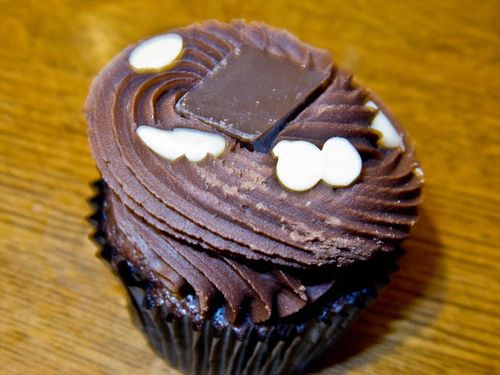 There is one noble exception to the Cupcake disappointment - Ms Cupcake in Brixton. Vegan and gluten free, but nevertheless packed full of flavour. Jimmy got into a habit of buying me cupcakes from there, and I got into the habit of taking photos of them - with my phone. These are not good photos, so on a few occasions I actually took photos with my real camera.
Eventually, I came to the conclusion that these cupcakes, tasty though they are, were giving me such a sugar rush, followed by a sugar low, that I should indulge only on occasion. I have since rediscovered the delights of the slice of traditional English cakes, but I would still recommend Ms Cupcake as outstanding. And she has a cookbook recently published.
We even pretend that cakes aren't for us, but we buy them just for my Ladies' Maid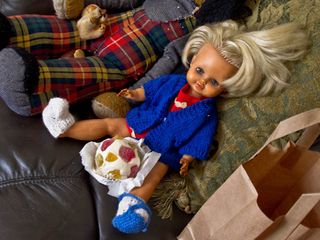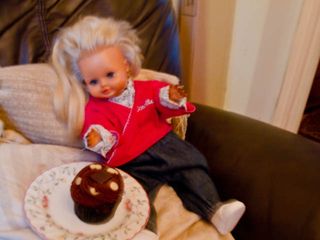 There again, she just likes cake! (from La Parisienne on Streatham Hill)