It seems a long time ago. The sun was shining. It seemed like summer.
I was on Sick Leave. Officially signed off  by the doctor. And my Carer decreed that I needed a trip to the seaside. So, bus to Brixton, and then a mad dash up the thousands of stairs to the platform at Brixton station, needless because my watch was two minutes fast. And, anyway, the next train would have got us to Whitstable just as quickly - we changed at Bromley South.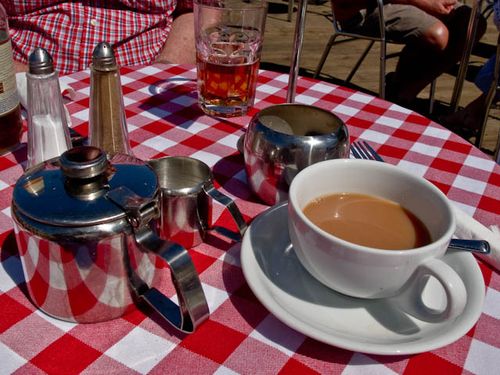 The first thing I wanted on arrival at the seaside was a cup of tea. Drawn to an al fresco place, we were soon tempted into ordering no-fuss hot meals. It was an odd place. Clearly unprepared for the burst of hot weather and understaffed, it was almost painfully slow and disorganised. A few tricks missing, such as bringing drinks straight away, irrespective of how long the wait for food. The tables weren't numbered but the orders were, by numbered blocks of wood - so we were number 5, but the people on the next table who ordered just before us were number 36. However, despite the obvious chaos I would highly recommend it. The staff were, without exception, the nicest bunch of youngsters I have ever encountered in their positions, and the food was worthwhile. I had a large bowl of delicious mussels and a generous bowl of chips, and Jimmy was happy with his 'catch of the day'. I'm sorry I didn't photograph them, but I did shoot my tea, such a pleasure after having been served too many poor quality cardboard cups of tea. Other than a couple of doughnuts later in the afternoon I didn't eat again all day.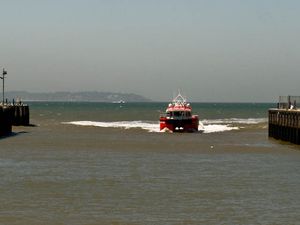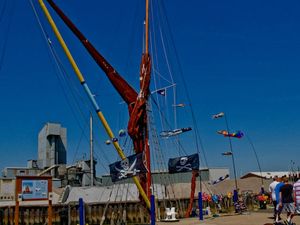 After eating we walked around the harbour, enjoying the heat and sun (looks outside at pouring rain, sobs uncontrollably). I've been to Whitstable once before, the first serious outing with my previous camera, a Canon G3. There's something about the town I like. Although I don't like that it's a disproportionatelt long train ride for its distance from home - it's easier and quicker to Brighton. But it's a working port and thus more photogenic than Brighton Marina.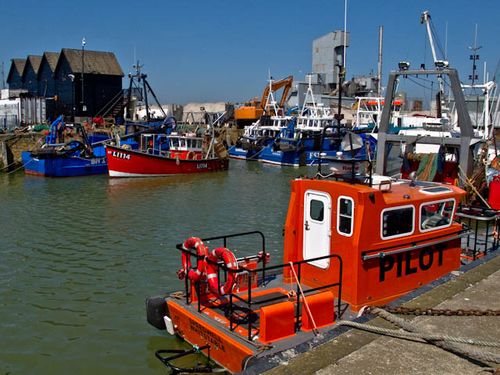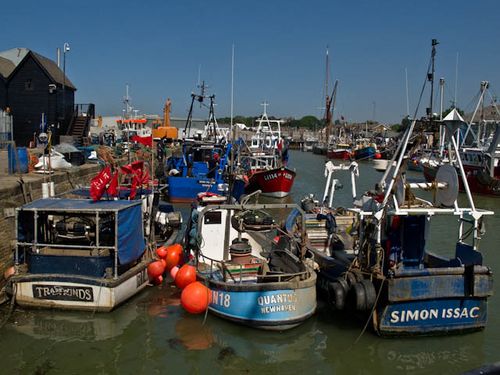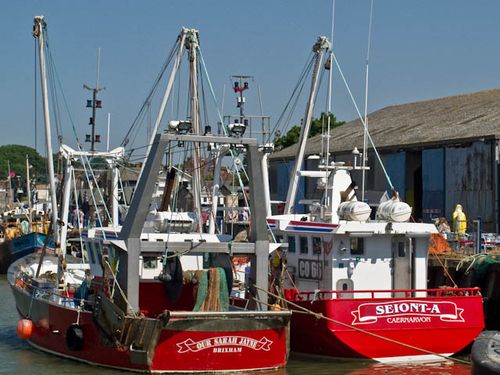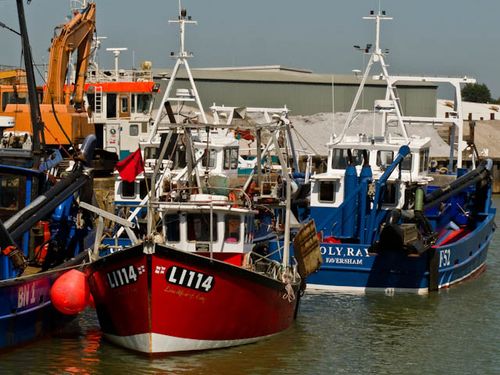 At this point, I realised that somebody was watching me take photographs and then take the 'same' photo himself. I thought it a bit silly. He didn't really know what I was focusing on or why I was photographing it. It's like cooking when unhappy - if you don't feel even a mild personal inspiration, it doesn't taste very nice. But at least an unhappy will be nutritious. 
But I can feel very competitive so I had a short burst of shooting at quirky objects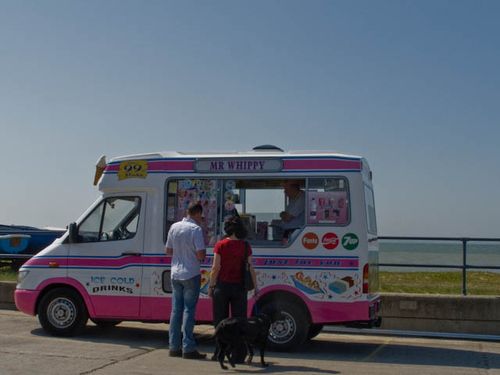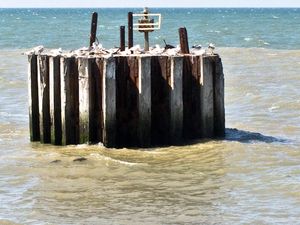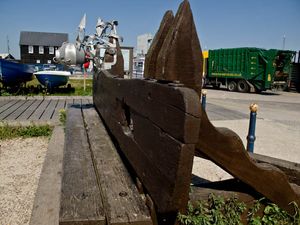 We walked a short distance along the sea front. I noticed from signs that the beach is privately owned - by the Whitstable Oyster Fishery Company. They seem to be quite dominant in the town...I know I need to be careful because I'm sure I'll be corrected if I get this wrong! They won restaurants, pubs, a hotel, and ex-fishermen's huts to let. I feel uncomfortable at the thought of one company dominating in this way, but my thoughts when writing now are influenced by my subsequent visit to Bournemouth. For now, I'll say that the Whitstable's way of doing it is better for the visitor!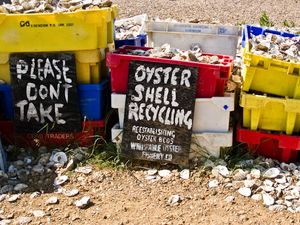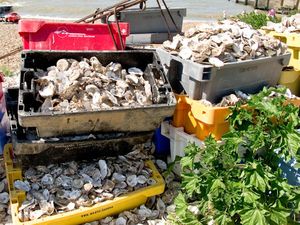 We sat on the beach in just about the same position as we had on our previous visit. It was at this point that I realised that sitting on a pebbly beach is not that comfortable. And most beaches in the south of England are pebbly. (We have subsequently bought a couple of cheap roll-up foam mats, which we hope to use some time this summer!).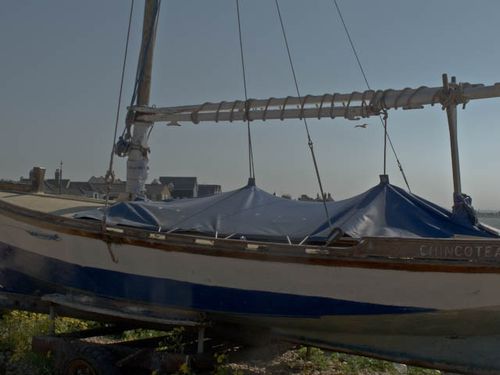 It was pleasant to people-watch on the beach. It was  gratifying to see how many small children were brought for some fresh air and exercise after school; but a bit saddening to see how few were, too. Here and elsewhere. Frantically jealous of the kids who have this in their life.
Unfortunately, I wasn't feeling too well, although more tea, and doughnuts, helped. But then the breeze began to blow and we decided it was time to head home. A long round trip for just a few hours by the sea!
I've added these photos to my previous set from 2003. I hope they reflect the fondness in which I hold this town.