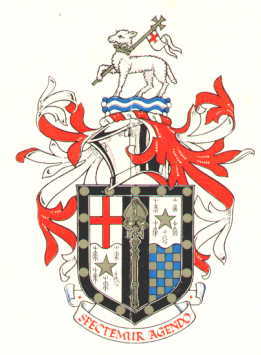 London is full of interesting walks; you can make your own way, or you can rely on the research of others. If you  make your own way, you can discover some gems, if you follow a guide, you will find out more about the history that lies behind the sights.

Lambeth Council has several walks on its website. They use the term 'Lambeth Walks' somewhat hesitantly, with a knowing air that they'll be damned if they do and damned if they don't. In any case, one shouldn't confuse Lambeth Walk, in the old area of Lambeth, roughly Waterloo and Kennington, with the London Borough established in 1965, expanding from the 1900 Metropolitan Borough, which even then included Brixton, West Norwood etc
I have been to many places in England and beyond and taken a great many photographs - close to 20,000 - and very few of the place where I live, Brixton. so, one amazingly sunny and warm day in mid-March, technically still in winter, we set out on our epic journey.


We got off the bus outside the Town Hall and crossed over to inspect the Tate Library. What we mainly noticed was the shocking waste of having ground-lights on full beam in glorious sunshine. Frustrating when you know that Lambeth, like all authorities, is having to cut back vital services.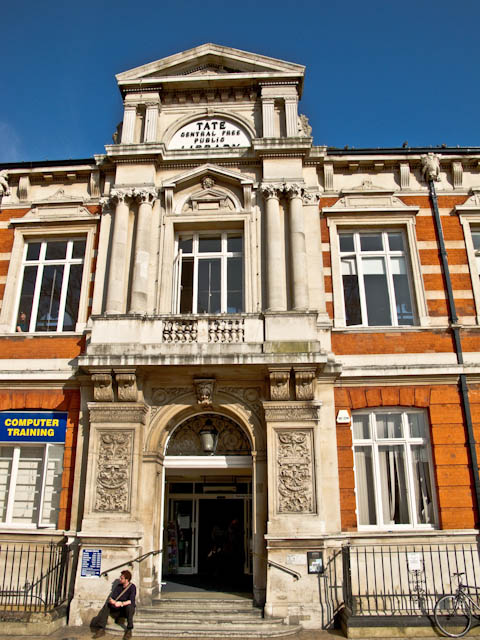 The walk starts at Tate Library, named after Henry Tate, who philanthropically donated towards the founding of this of and several other libraries, and an Art Gallery. The Lambeth leaflet describes him as Tate of Tate & Lyle, who invented the Sugar Cube. But Wikipedia says Henry Tate & sons only merged with Abram Lyle & Sons two decades after his death, and he only bought the patent for sugar cubes from a German concern. 
He lived in Park Hill, in the more rural part of Streatham. His house was a Convent until the late 90s, and is now a Gated Residential Community, providing some enviable Property Porn on Google Images.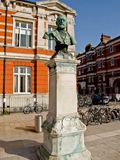 I have heard accusations that he made his fortune from Slavery, which Tate & Lyle deny, somewhat disingenuously. I think it's probably fair to say that the business prospered on the back of ex-slaves and their descendants labouring for low pay and in questionable conditions. But the same could be said for much of Britain's Industrial Heritage. In his defence was his philanthropy; on the other hand, he made a major donation to the fraudulent quackery known as Homeopathy, which I had no idea dated back to 1796. His bust stands outside the library.
A major recent change to Brixton town centre was the landscaping of Windrush Square, which was formally opened in 2010. Previously, much of it had been Brixton Oval and Tate Gardens. An otherwise vacant piece of once derelict land was renamed Windrush Square in 1998, because its cleaning-up happened to coincide with the 50th anniversary of the arrival of the MV Empire Windrush. This brought the first large group of West Indian Immigrants to the UK. They were initially housed in the deep shelter at Clapham South, and some went to Brixton's Labour Exchange; this is why Brixton became the capital of Black Britain.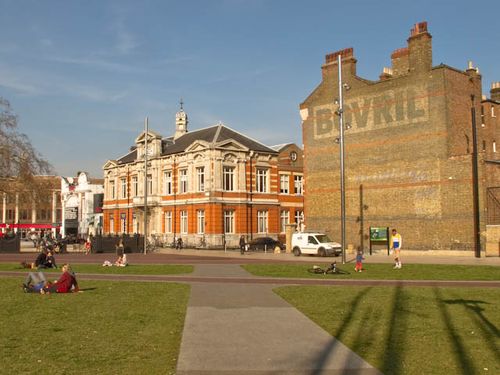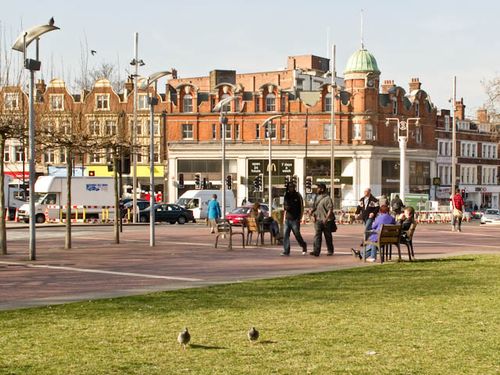 We walked into the gardens of St Matthew's Church. A large church with a capacity of 2,000 people
It was one of four new Lambeth parish churches commissioned under the Church Building Act of 1818, in which Parliament granted one million pounds for the building of new churches...to ensure that the masses were kept well instructed by the church and attention diverted from revolutionary ideas filtering over from France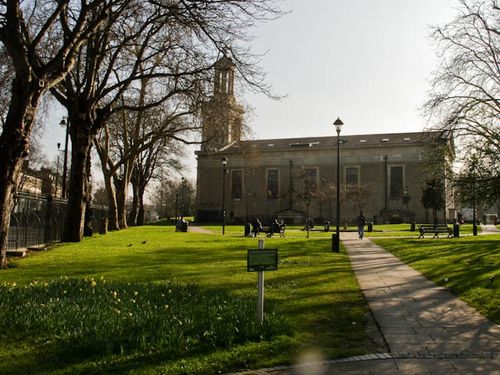 The architect was called Porden; he is remembered in a pokey little road that goes round the back of the Town Hall and acts as a handy shortcut to Tescos.
I have read that many of the churches in Brixton, and, I daresay, elsewhere, were built by local industrialists and property developers. Their purpose wasn't particularly to meet the needs and wished of the local population but as an ostentatious sign that they were full of Christian virtue and not seeking to make a vast profit, oh no. I don't know whether this includes St Matthew's, given the history quoted above. In any case, it is under-utilised and various parts have long been used for more worldly pursuits, the rent for restaurants and nightclubs funding upkeep of the building. I miss the wonderful Bah Humbug restaurant which in the late 90s was probably my favourite; two nightclubs have recently defaulted. The rents seem prohibitively high, but are presumably what is needed to maintain the building. I wonder how much public and private money is going to keep old churches preserved in aspic for fear of destroying our 'Heritage'.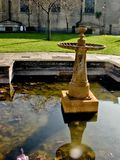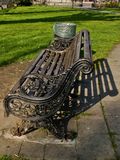 For a long time, the so-called Peace Garden was dominated by drinkers, druggies and other down-and-outs. It seemed almost bereft when we wandered through. It's nice to have an open space so close to a town centre; it's not something you often see in towns, whether they're part of big cities or stand-alone in rural surrounds. My eye was caught by an appealing park-bench, and the strong shadow it cast.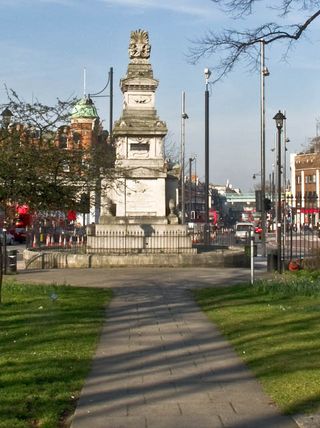 At the northern end of the park stands what I firmly believe to be the worst statue in London, the Richard Budd Memorial Mausoleum. It also commemorates his son Henry and his wife Charlotte. They lived in Russell Square.
We looked to the left to capture Lambeth Town Hall, venue of perhaps far too many evenings of my life. Four figures represent  Justice, Science, Art, and Literature. Your guess will be as good as mine as to which we can see in this photo.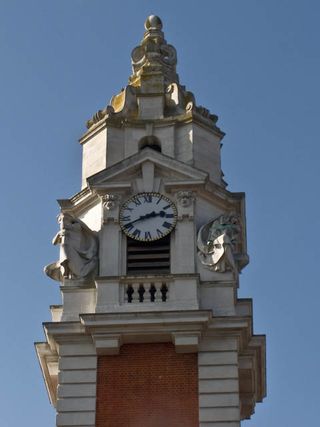 We then walked to the right, past the Ritzy Cinema, where, nowadays, the Trendies & Yummies congregate for coffee. I suppose if you're walking through the market, this is probably as safe a place as any to park your bike. I don't suppose many are taken from here.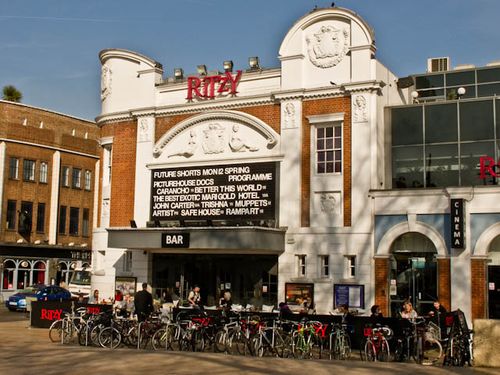 We carried on into Coldharbour Lane, but that will form another blogpost on another day.