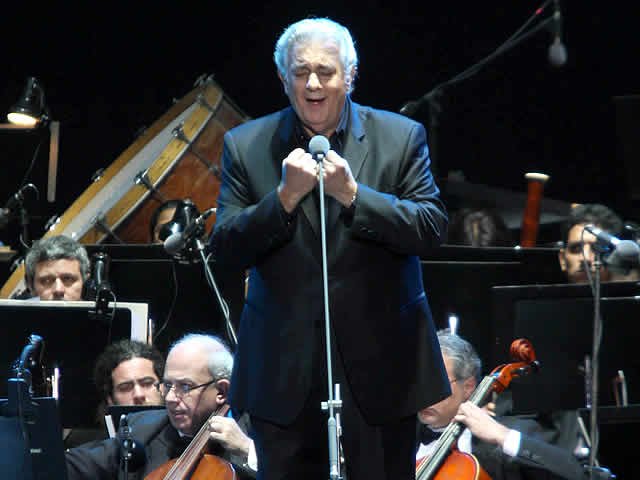 Presidente García recibió a Plácido Domingo en Palacio de Gobierno
The President promised Plácido that he would be the first guest of honour at the Gran Teatro de Lima (was that the building site?)

Plácido Domingo dispuesto a participar en reapertura el Teatro Municipal  - interview
Video interview, five minutes, in Spanish (so I don't understand...)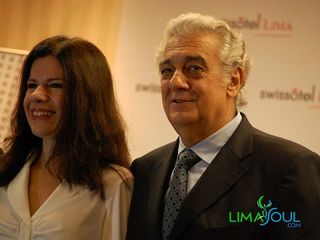 Lima Soul - The Spirit of Peru has photo galleries from the Press Conference and concert, but, unfortunately no permalinks (at present, the galleries are easily accessed from the front page) Also a video of Plácido singing O Souverain. Although recorded from the audience on a handheld camera, with the inevitable shortcomings, it is definitely worth a look.

Plácido Domingo delighted opera lovers in Lima - brief report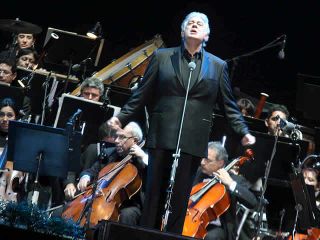 Apoteósico concierto de Plácido Domingo en Lima Reading this through Google translator this seems full of gushing praise. During the concert he was awarded the Grand cross of the Order of the Sun by Peru's Foreign minister. Includes a 3½ minute video-clip of excerpts.
A most excellent photo-gallery
Plácido Domingo entregó fascinante concierto a miles de fans peruanos - another glowing report
Así concluyó uno de los mejores conciertos que el país ha tenido en mucho tiempo en lo que a música clásica se refiere, con un público satisfecho a pesar del inclemente frío limeño, y un tenor con ganas de volver a pisar nuevamente suelo peruano.

Resumir en palabras lo vivido ayer en el concierto de Plácido Domingo sería un intento frívolo y algo presumido ante la singularidad y belleza de la velada. El recital ofrecido en la explanada del estadio Monumental de Ate hizo que las más de 15 mil personas que asistieron entendieran por qué el tenor de 68 años es considerado el mejor cantante de ópera del siglo XX.
My great thanks to Peruvian media for this cornucopia of coverage, and especially to RPP.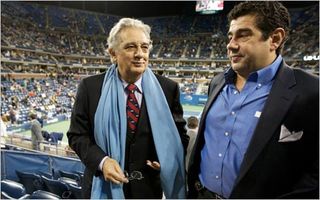 A detour from Lima to Los Angeles via New York: For Nadal, Placido Domingo Goes Out of His Way

"I love to watch Rafa play," he said of Nadal. "I think right now we have a golden age in tennis, with Rafa and Roger, and Djokovic and Del Potro. But especially with Rafa and Roger, they are special."
(no mention of the surly scowling over-rated Scot!)
The match was heavily interrupted by rain - they really should get a roof on their showcase court, y'know ;-)
Also, looking forward to 30 September concert in Tampico, Mexico