Jonas Kaufmann kindly posing for a photo with the Brixton Village Idiot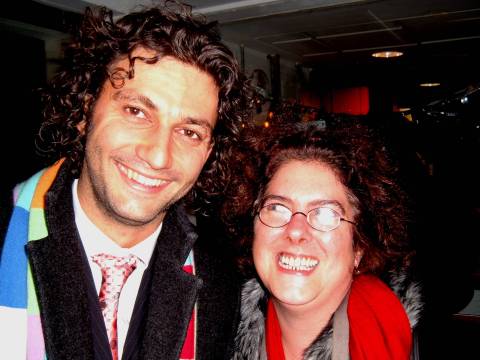 It makes me look as if I'm smitten...post-performance I sidled up to him and said apropos of the Carmen I had just thoroughly enjoyed, "That was...steaming...!" He clearly got my drift!
Please understand, if I fall for a singer, it's voice first, interpretation second, acting third, stage presence fourth, personality fifth, and then only looks/sex appeal.
He confirmed he would be back at Covent Garden for Traviata in January 2008. when he said "with Anna Netrebko" everyone went 'ooooh'!
Just found this feature on him: This sexy singer is sticking to opera Jonas Kaufmann: why he won't be jumping on the crossover wagon