Last summer we went to Chez Bruce to celebrate Jimmy's birthday. So long afterwards, there's not anything meaningful I can say, especially as the food was superb and the service was faultless. Also, I drank quite a lot for lunchtime, and it was the hottest day of the year. We sat on Wandsworth Common for a while afterwards; back home, it was stifling indoors even with a through draft with both front and back doors kept open (and hotter outside).
I enjoy the photographs I took:
I started with a Gazpacho with marcona almonds and basil oil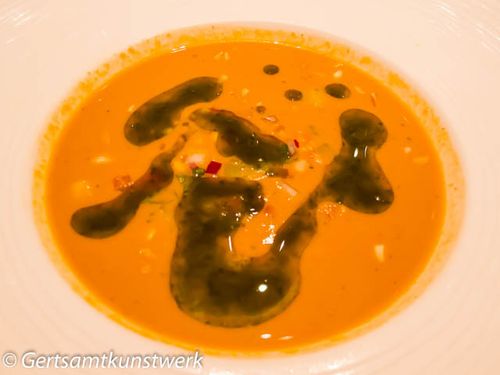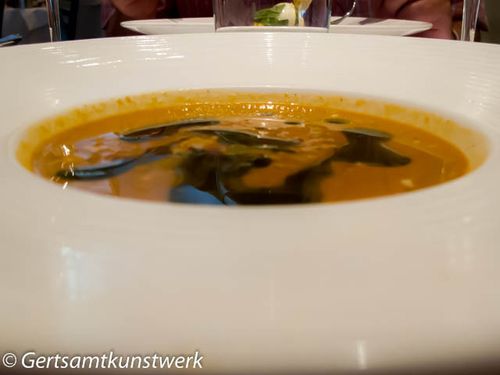 My main course was Cornish hake with grilled squid, sautéed black rice, bisque vinaigrette and fennel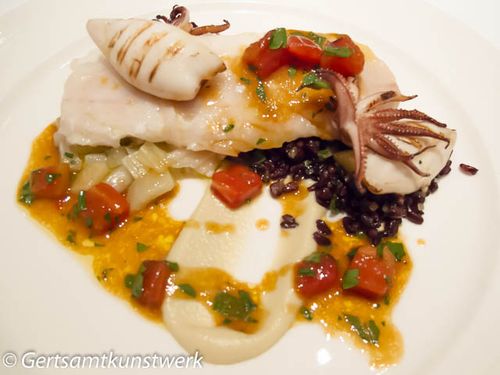 I'm really rather pleased of that photo of an obviously photogenic dish.
Cherry and pistachio tart with clotted cream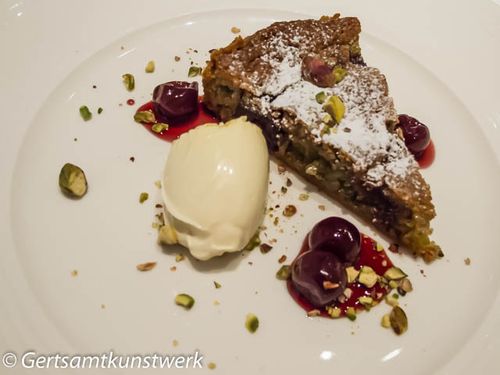 And, because I was quite squiffy, I took a couple more photos.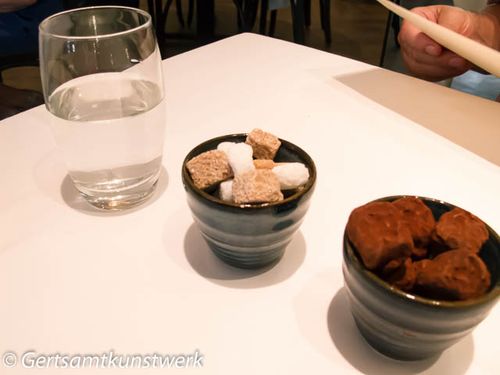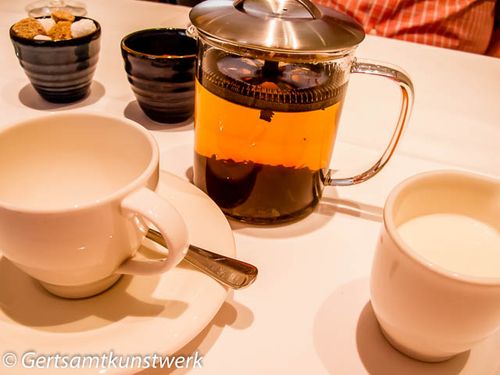 Very nice; I would highly recommend it. I must go back again soon!