Not really worth a blogpost in their own right but I thought I'd post them!
Last year's Christmas cake. This year's is already made but not iced. The decorations will be different this year because a mouse got into our miscellaneous kitchen drawer, and nibbled various things, included Christmas cake decorations. We binned the lot. Some champagne candles remain, in the candle bag.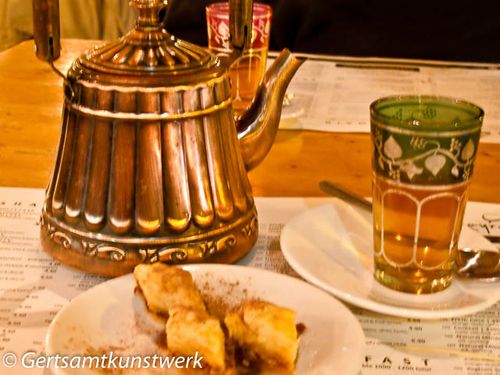 We went for a casual dinner in Beyrouths in Streatham. It was nice and quite inexpensive. We went a second time with the nephew and we agreed that, although it was okay as far as it went, the chips were too salty. I wouldn't rush back but if I was in Streatham and looking for a cheap and cheerful place at an awkward time of day I'd go again. I liked their way of serving tea.
I had my birthday dinner at Chez Bruce. I remember it being absolutely lovely; we went back for Jimmy's birthday, and we're going again just after Christmas. However, I did have slightly too much to drink, so can't remember the details, and the light was low and I was too tiddly properly to compensate.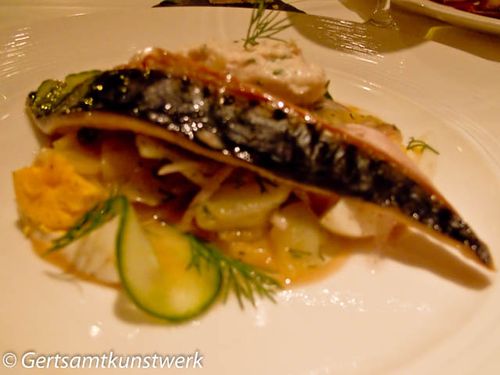 Mackerel rillettes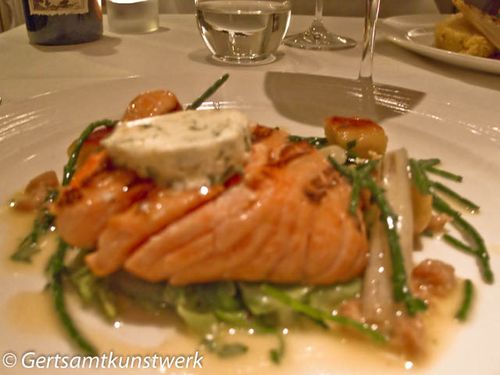 Trout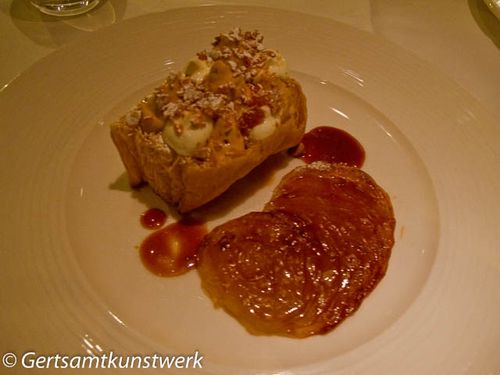 Mille Feuille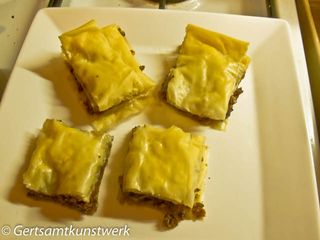 I made some Baklava at home. I don't think the filling was moist enough, and I'm not sure I put enough butter between the layers of filo pastry. but it tasted bloody good, if I say so myself.