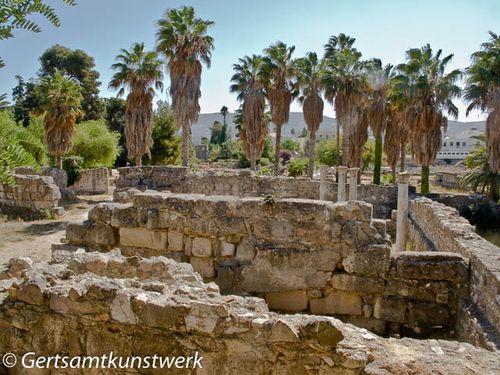 I feel I ought to be more interested in Greek Classical ruins than I am. It would certainly seem wrong to visit the island of Kos, and not visit its main town, which has history dating back to the 11th century BC, and became a free Roman city. Kos was owned by Crusaders, became part of the Ottoman Empire, and was occupied by Italians and Germans in World War II, and was briefly a British Protectorate.
We caught the bus from our hotel to Kos Town and wandered round for a couple of hours. I would have enjoyed it more if it hadn't been so hot - above average for September, and English fools that we are, we went out in the late morning/ early afternoon.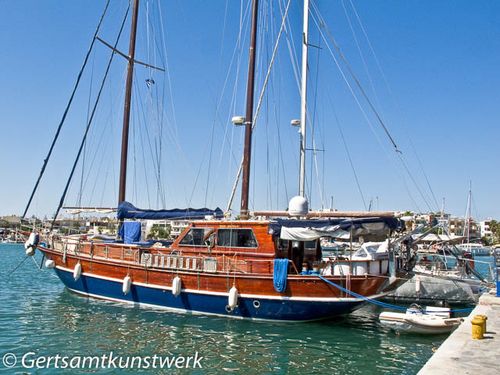 Kos is major port, with regular sailings to Bodrum in Turkey, just a couple of miles away, and is frequently visited by cruise ships. It seemed that one had docked that afternoon. I think prices are inflated to make the most of cruise ship visitors, and it's a bit odd to see groups of overdressed people walking around even more aimlessly and uninformed than me, and slightly irritating to eavesdrop their overloud English conversations. We also overheard a conversation from distinctly non-cruise ship people planning a group outing to Bodrum which would largely consist of getting very very drunk and buying enormous quantities of cheap cigarettes (from outside the EU!). Funny, because the package holiday rep gave the impression that Bodrum exists to sell 'cheap designer handbags'. Nevertheless, we did contemplate going, for the history/sights, and to say we've been to Turkey without actually committing. But the weather was unrelentingly hot, and we concluded that we're just not interested enough in Ancient History to fork out. Looking at Wikipedia, I've just learnt that one of the Seven Wonders of the Ancient World is in Bodrum - Mausoleum at Halicarnassus - is in Bodrum, but in ruins! I've seen the Great Pyramid at Giza and don't need to see any other, although, if possible, the Hanging Gardens of Babylon would attract!
Kos is a pretty town and I am sure that I would have appreciated it more if I wasn't so hot.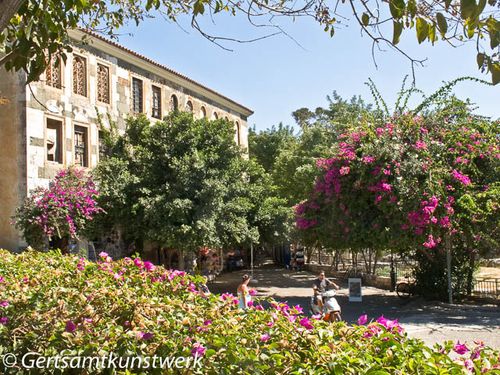 The influence of the Ottoman Empire is evident, and reportedly there is still a significant Moslem population around the town.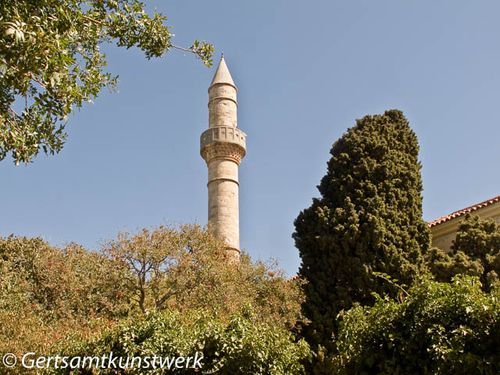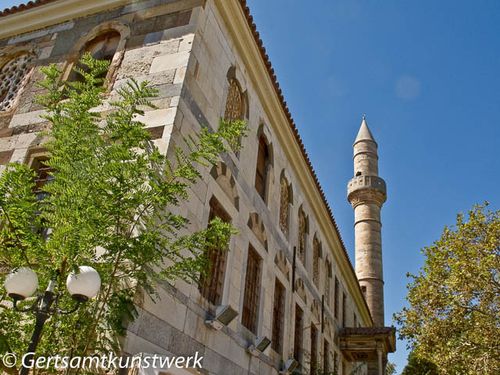 Hippocrates, considered the father of Western Medicine, was born in Kos in about 460 BC. Everyone who goes to Kos is obliged by law* to photograph the tree of Hippocrates. The much photographed plane tree is only about 500 years old, but may be descended from the tree under which Hippocrates taught and Paul of Tarsus preached.
I also liked the local graffiti!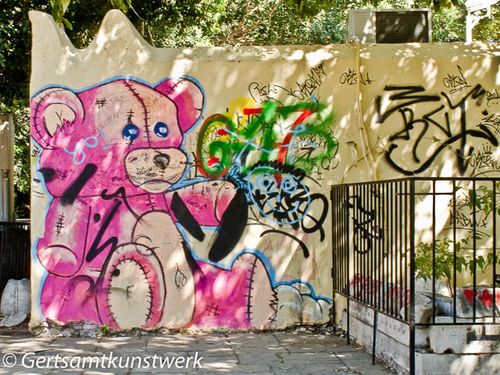 There are several sights of classical ruins around Kos Town, and now, more than a year later, I'm confused as to which date from the Hellenic period and which from Roman times, and, to be honest, which are which! Still, it was nice to pause for a few moments to look at them.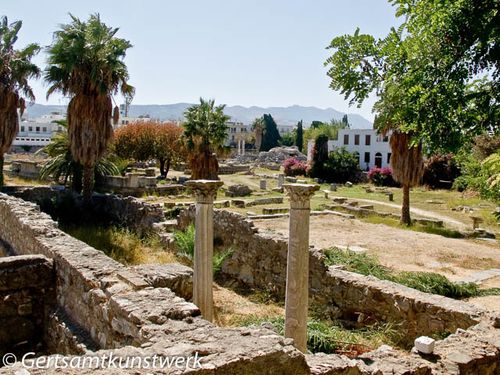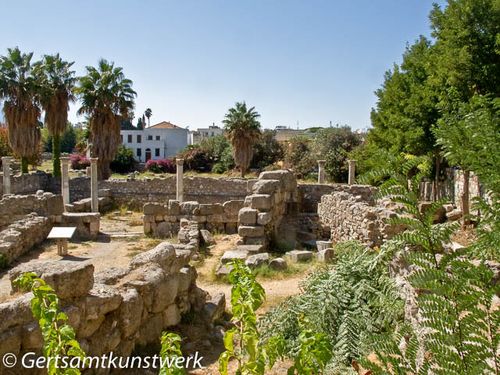 I particularly enjoyed the Bath house, which, if I read the internet correctly dates from 2-3 century BC.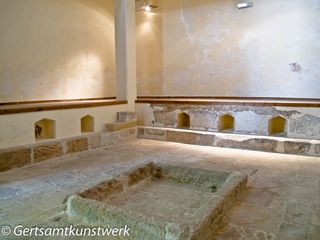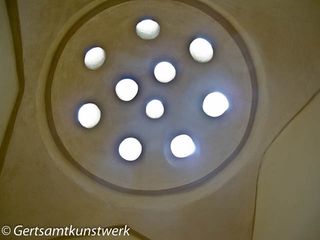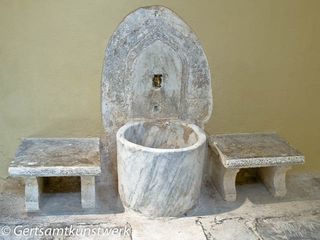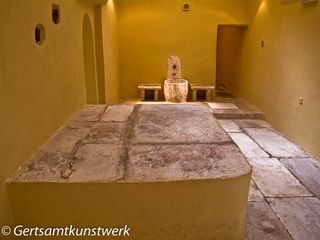 There is a castle on the seafront , the Castle of St John, which was built by the Crusaders. We didn't go in, and by the time I took this photo I was so hot and bothered I didn't even notice this couple inadvertently photo-bombing!
I would have preferred to have visited in milder temperatures and a better physical state. I'm sure if the opportunity were to arise again, I'd appreciate it better. But I don't see myself returning any time soon!
*possibly