This post is more than a year out of date but I still think it's worth capturing what was a very memorable day out.
We didn't book tickets for the Olympics. A whole host of reasons and I don't particularly regret not doing so. I watched so much on TV, and bitten by curiosity, we did book tickets to the Paralympics. We left it late, so there was limited availability for our chosen day. We booked tickets for the semi-final of the Seven Aside football, at the Riverbank Arena, which hosted the hockey during the Olympics. This gave us access to Olympic Park for the day, and, if we had wished, we could have chosen to queue for admission to some of the other venues. 
Our match was in the afternoon so we arrived mid-morning. Transport to the site was uncomplicated - we travelled in comfort on the 'Jubilympic' line. There were two people in my carriage in wheelchairs, a novel and welcome sight on London Underground.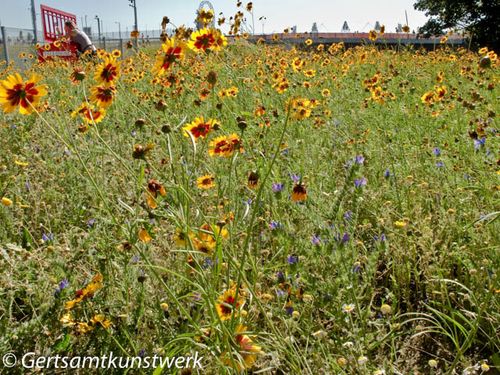 Access to the stadium was straightforward, pleasantly handled by a chap from the RAF. We were made to throw away the water in our (Olympic branded) water bottles, but even that wasn't a problem - plenty of places to get free drinking water and short or non-existent queues. It was a hot day and we did a lot of walking; water was much needed!
I could write in painstaking detail of all the different sights we saw, but I'm not sure that would add anything to human knowledge above the copious amounts that have already been written about London's Olympic Park.
What struck me most was the amount of space. I had visions of shuffling uncomfortably in crowds all day but that didn't happen. It was very quiet when we first arrived, most people being in events, especially in the 80,000-capacity Athletics stadium and the 17,500-capacity Aquatics Centre. We wandered freely around the park, going up to almost the Northern reaches, looking at the various venues, and spending some time in the wetlands. I was impressed by how the land was managed, not just sports venues amidst concrete, but lots of gardens. The park had been planted with wildflowers. Up until then I hadn't given much thought to wildflowers, but since then I have noticed more and more areas being planted or left for wildflowers to flourish. (I know there is a question about whether 'wild' flowers can be 'planted' but I think we all know what we mean by 'wildflowers').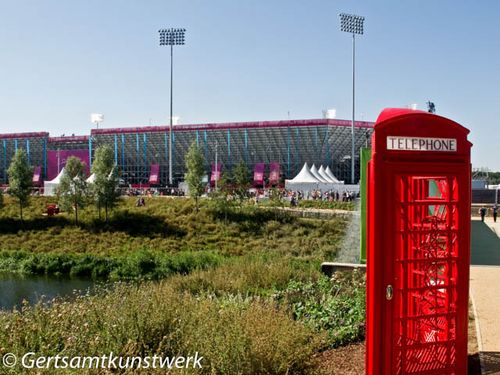 We watched the 7-a-side football match between Russia and Brazil. Seven-a-side is for players with cerebral palsy. Unfortunately, the Paralympics included football as a sport for men only; indeed, there seemed to be more gender imbalance in the Paralympics than the Olympics, but I realise that achieving gender equality in addition to fighting for Paralympic rights, especially in non-developed countries, is a significant challenge. Russia won convincingly, it was a little bit like men versus boys, and I was not surprised when they went on to win the Gold Medal. It was a moderately entertaining football match, and I didn't really notice that the players were disabled. But, to be honest, apart from being in the arena, it was the least memorable part of the day. And just for good measure I was sat next to a very annoying brat who honestly thought he knew everything about football, and he kicked me several times.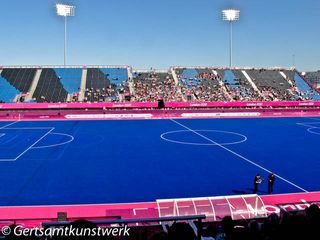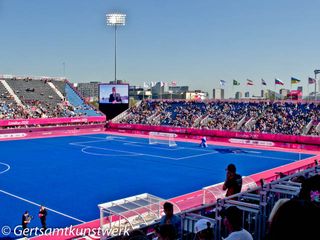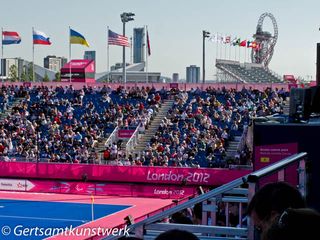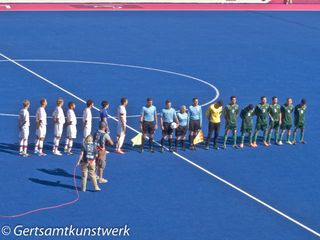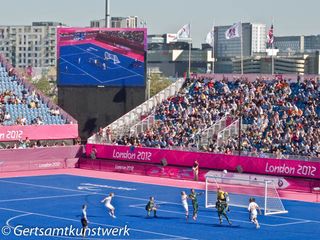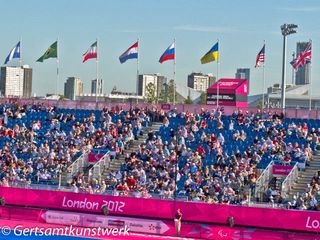 The Park was a lot more crowded when we emerged from the match. People who had been to morning events stayed on, afternoon events were finishing, and tens of thousands were arriving for evening events. We queued quite a while for fish and chips, but they were worth the wait. We did try to find somewhere to sit in the Park Live area, but that was just full up, so we found a place down by the river, ate our fish-and-chips, and watched the world go by.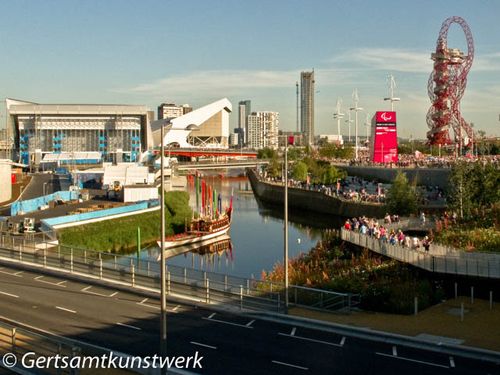 We spent the early evening strolling through the southern end of the park. I was just finishing a period of sick leave and was really intensely shattered and utterly footsore. I don't think I could have walked any more. Walking into Stratford Station, a member of staff approached the man behind me to tell him not to carry his child on his shoulders in case he fell down the steps. Now, I would have thought that the man was quite capable of knowing how to carry what was presumably his own child, and was quite emotionally invested in not falling. I thought it quite rude of the LU man to shout at this man over my head, as if I didn't exist, and, also, it was really painful for me to detour and walk round him. It was also extremely painful changing trains at London Bridge. But all the pain was worth it, and I got home, and I recovered soon enough.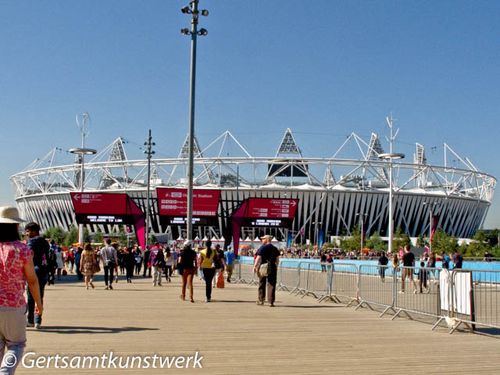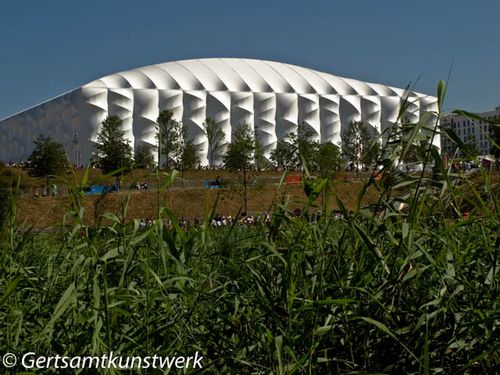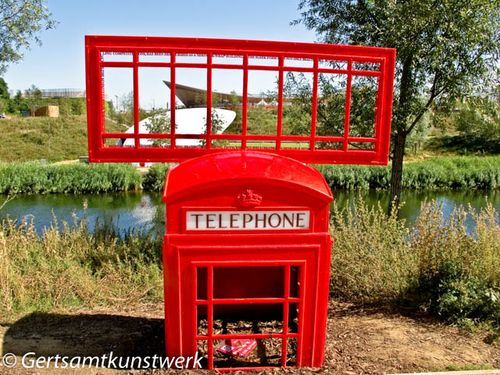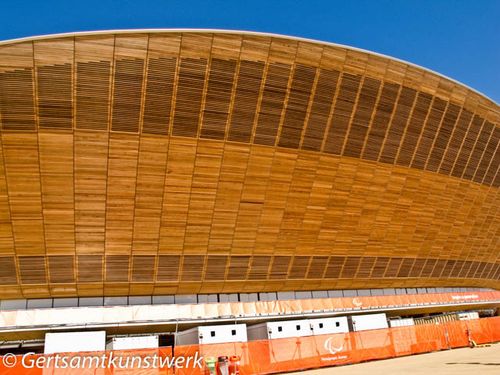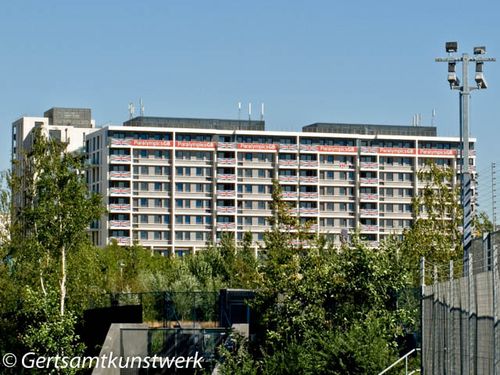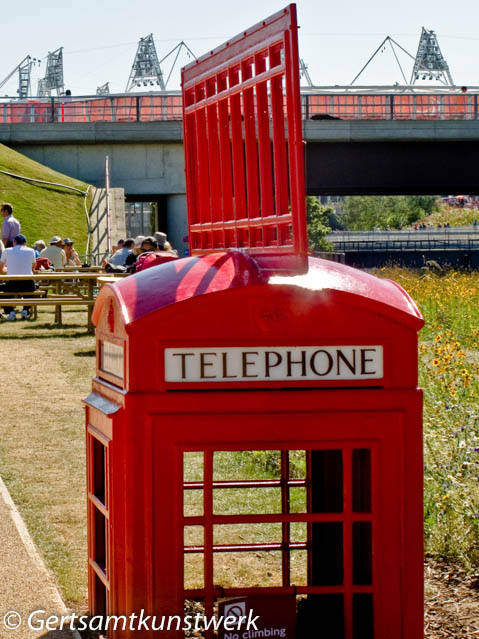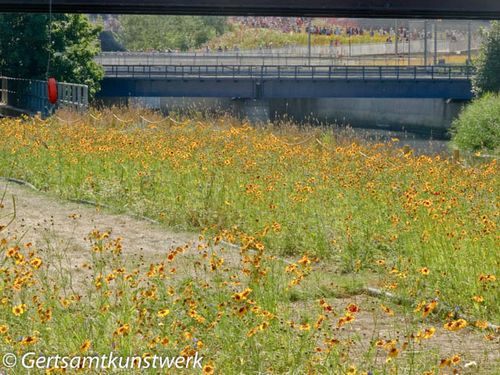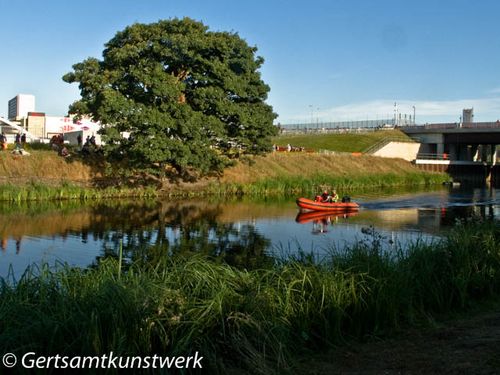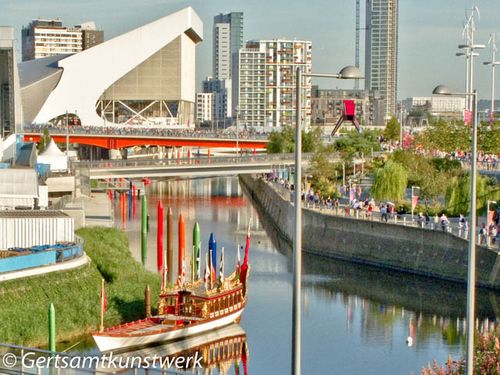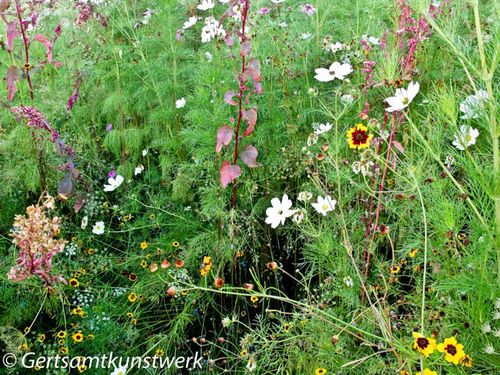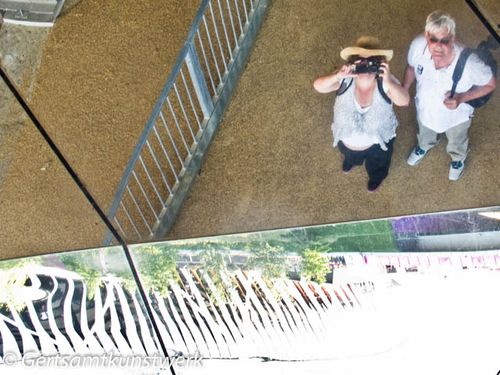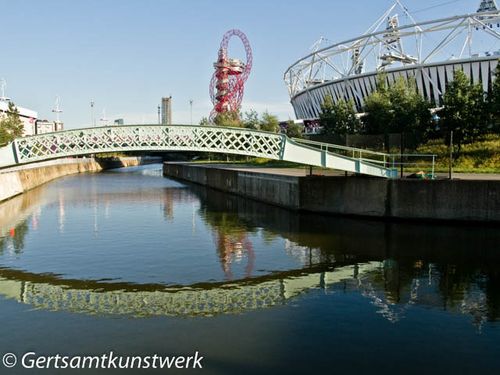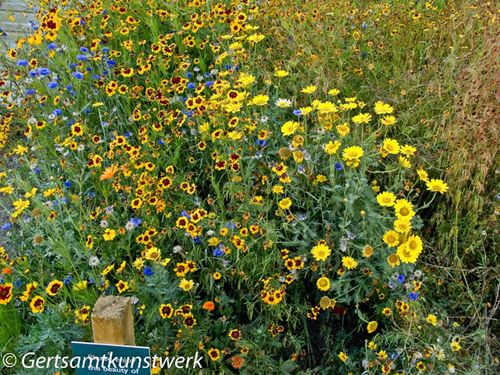 More photos of this walk, and the day the Olympic Torch came to Brixton can be seen in the photo album London 2012