But please don't tell my employer or my professional institute because both are inherently opposed to fraud.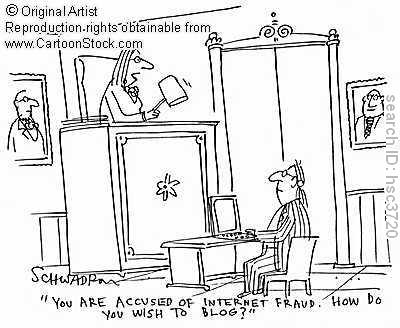 Yesterday evening, I indulged in a bit of online shopping. My logic being, that as I have to stay in potentially all day tomorrow to receive a delivery, I might has well as line up various others - one stone, several birds.
Amazon, no problem. Except that they didn't have a particular DVD I want, so I decided to order it from HMV. But they told me that my card had been declined, and asked me to enter my three-digit security code. I did. Same message. Tried again. Same message. Gave up.
I tried another retailer. Told that my card had been rejected. Tried again. Same result. Used my Solo card instead. Success.
I wondered if it was anything to do with having got a replacement card a couple of weeks ago.
Remembered I hadn't go round to booking Lulu and Tosca from ROH. Booked seats. Tried to pay. Card rejected. Tried again. Card rejected. Recalling that my card worked last week for booking Un ballo in maschera.  Tried Solo card. Success.
Having just spotted a matinée of Agrippina at Royal Festival Hall (the same day but not, I think, overlapping, as the Arianna in Creta I have already booked at the Barbican), I decided to book that. Tried to pay. Card rejected. Tried again. Card rejected. Tried Solo card. Success.
I'm beginning to notice a pattern here (you have to get up early to catch me out, I don't miss a trick!). I looked for contact details only to discover that the non-emergency help lines close at 8pm.
So, this morning, I phone up my branch, who tell me that a stop has been put on my card as a result of "recent unusual activity" on my account, and suggest that I contact the card services department. They confirm that my card has been stopped, irrespective of the healthy balance of surplus funds in my account, despite me not having reported it lost or stolen. The unusual activity is at Amazon. To which I can say 'WTF'. There is nothing unusual about me splurging at Amazon. Why reject me spending at the Royal Opera House, which is a frequent entry on my account, probably about once a month? And frankly, what fraudster, realistically, is going to book medium price tickets for Lulu?  I mean, seriously? Tosca, possibly, but Lulu?
I was extremely pissed off, because it turned out they had put a total stop on my account. I could have gone to the supermarket and attempted to pay for a trolley-load of goods, or a restaurant and be faced with a bill I could not pay, or maybe be travelling, possibly abroad. It could have been embarrassing, it could have been extremely inconvenient. It could, conceivably, have stranded or endangered me. But they didn't even bother contacting me, despite having my phone number and my email address.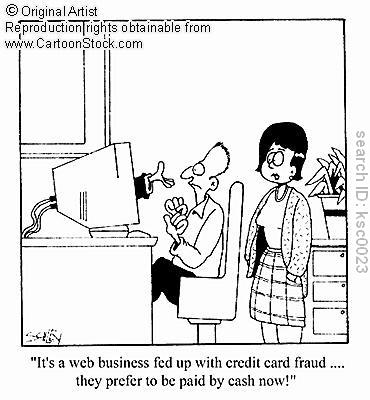 What is so pathetic is that of the four rejected transactions, I was able to complete three with my Solo card. My Maestro card is for main bank account, into which my salary goes and from where my Direct Debits come out. My Solo card is for the linked First Reserve Account, which is held at the same branch, with the same sort code. The statements arrive together (FR only once a quarter, enveloped with my monthly main statement). I can transfer freely between the accounts online. I can walk into a branch with my Maestro card and use it to withdraw money from the FR account.
And NatWest Bank has decided that there is fraudulent activity on my main account, so take steps to prevent it. Yet they allow exactly the same allegedly fraudulent transactions to go through on that same account's twin sister.
Utter crap controls. Anti-fraud FAIL.
Verging on defamation of character. Customer service FAIL.
I would just like to remind the NatWest bank that you are owned by the taxpayer, who bailed you out,  and accountable to the taxpayer. Stop doing that private sector piss-on-your-customer thing and start being a responsive customer-focused public service.