Now we get down to the proper Aquarius month. No offence to the January boys and girls, but proper Aquarians are born in February...(hmm, how many of my heroes have I just dissed?)
Today is the birthday of Chris who was in my class at University. I'm sure he won't mind if I reveal that he is 37 today. Rookmin at work celebrates her birthday today (update - I got that wrong, it's actually tomorrow...) (is that chocolates I smell in the air?). It's fair to say that a disproportionate number of auditors are Aquarians. Why, I don't know, but it has been statistically proven in my current job, and in my previous job, and there is sufficient, relevant and reliable evidence from my first audit job.
Now, the celebs...
1874 Hugo von Hofmannsthal, the librettist for Richard Strauss. He wrote, inter alia, Der Rosenkavalier.
1901 Clark Gable. Frankly my dear, I don't give a damn.
1915 Sir Stanley Matthews
1918 Muriel Spark. I read a lot of her books in my teens. I haven't read any for years.
1922 Renata Tebaldi, soprano. She died just before Christmas.
1931 Boris Yeltsin. I think it would be fair to say he was a major catalyst in a seismic historic change. Whether that is a change for the better or worse may emerge sometime during my lifetime*
1937 Don Everly. Famous for being a brother
1964 Linus Roache. I've seen him in a few things, including on the live stage, and have rather enjoyed him. Hard to imagine he's his father's son.
1968 Lisa Marie Presley. Famous for being a daughter. And a wife...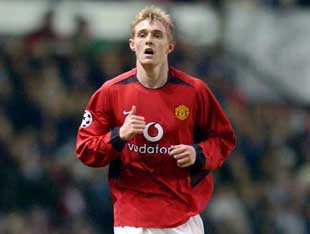 1984 Darren Fletcher. Now he's twenty one it's time to prove that he's more than just a (very) promising youngster. I think he will.
* or am I sounding too much like Mao Tse-chung?