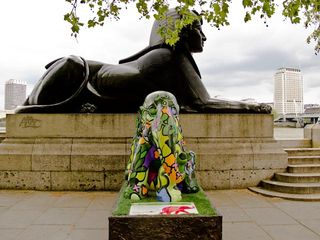 I have added two new photo albums, both of which represent thwarted ambitions.
I set out to photograph a lot of the elephants that were distributed across London for the Elephant Parade, but failed, because life got in the way. We spent two weeks if June in Spain.
 For some of the time, the weather was exceptionally hot. On the penultimate Monday in May we went out to Virginia Water in Surrey - train to Sunningdale Station and cab from there. We had a really good walk round the lake, which made me feel more confident I would be able to do some walking on holiday.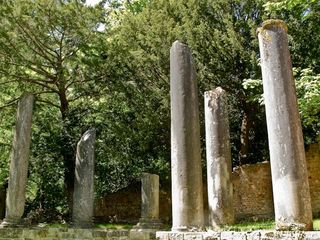 It was hot and bright and I still wasn't really comfortable with the camera I'd bought three months earlier. So, I can't say I am particularly happy with any of the photos, but after some reflection, I have decided to publish them. I think that it isn't always necessary for photos to be visually stunning, if you want to tell a story.
And the story I want to tell, I suppose it's the leitmotif of this blog, is get out there, seize the opportunities to see the world on your doorstep, wherever your doorstep happens to be.
 I didn't tweet very much when I was there
13:46 Walking round Virginia Water
15:10 Seem to have bitten off slightly more than I can chew walk-wise
15:58 That walked was signed as 4.5 miles but suspect after hesitation, deviation & repitition more like 6. Now relaxing with pint of Adnams.
We finished off with an above-average meal in the Wheatsheaf which is the obvious drop-off place for the cab on the way in and close to the carpark.