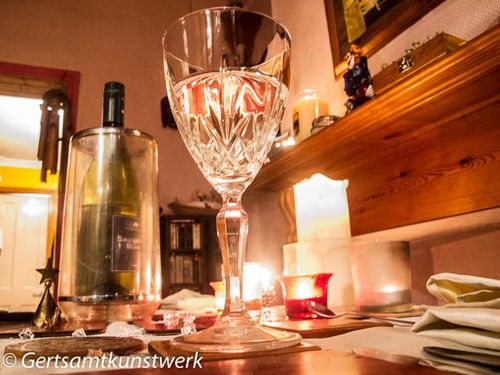 This isn't turning out exactly how I planned. But that's the fun in starting a 'project'. The whole Christmas break isn't exactly turning out how I imagined, to be honest.
Thoughts of early rising and brisk walks. In this weather? Ugh. Cold I can manage, but wet and windy? Not really. 
I also had vague notions of swanning in and out of the kitchen and taking time to conjure up gastronomic treats, whilst also partaking in numerous Christmas delicacies. This hasn't exactly happened, indeed the past few days have largely been about eating stuff we would eat on ordinary days anyway. 
Saturday: fish and scampi and chips. Sunday: salmon en croute. Both a bit too beige for photography, although both tasty in their own right.
The (shop bought) Stollen is endless and stodgy. We've not even attempted the Christmas cake yet.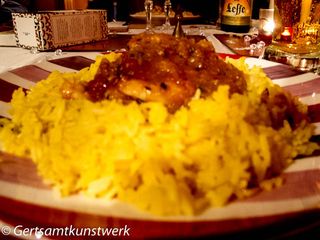 Simple prawn curry yesterday. A couple of months ago I made a batch of curry base paste for freezing but, annotingly, I now can't find the recipe. Nevertheless, having a curry base paste or a basic curry sauce in the freezer is a great idea - you can make your own fast food without all the rubbish you risk from supermarkets or takeaways. 
In this photo you can play 'spot the cider glass'.
This evening I'm out for dinner, and the menu looks amazing. However, the restaurant in question has dim light, and a polite but firm message asking people who must use camera flash (or mobile phone) to do so in consideration of other diners, so we shall see!