I say 'mythical' because people keep telling me that there is a third act of Die Walküre but for some reason I rarely get round to playing it at home.
I meant to write a long review last night, but Real Life got in the way, in a pleasant way.
So, Act III Bloody Good. I cried. Magic Fire Music beautiful. Pyrotechnics worked. I cooed.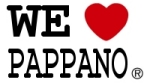 Tonight is Siegfried (I'm taking a book,and some ear-plugs), but, hopefully by the end of the weekend I shall have edited and uploaded some of the photos from the Die Walküre Curtain Call