Last summer, we booked a short spa break at Lythe Hill near Haslemere. We set off fairly early to enjoy the local area before checking in.
It was a pleasant journey, pretty much A3 all the way, with just one bottle neck on the outskirts of London. A ride of sheer pleasure through the Hindhead tunnel, and then doubled back to visit Devil's Punch Bowl.
According to Wikipedia
The Hindhead Tunnel, opened in 2011, is part of the 4 mile  dual-carriageway Hindhead bypass that replaced the last remaining stretch of single-carriageway on the 68-mile  A3, the London to Portsmouth road. At 1.14 miles in length the tunnel is the longest non-estuarial road tunnel in the United Kingdom, and takes the road beneath the Devil's Punch Bowl, a Site of Special Scientific Interest...

...Tree felling was scheduled to minimise disruption to nesting birds and to other wild-life and in certain instances, animals such as dormice were removed to similar habitats elsewhere. After the works were completed, 200,000 trees were planted on the route of the old road.The restoration of the old road to nature removed a barrier that prevented the migration of ground-nesting birds, such as woodlarks and nightjars from one part of the nature reserve to the other.
We stopped for coffee at the National Trust coffee shop and were obliged to endure the bragging of the women at the next table, all showy off about things they were spending their money on and nothing about actually doing anything. Pretty ghastly.
We walked to the edge and gazed out over the Punch Bowl, a natural amphitheatre. It's not difficult to see how it got its name. Wikipedia summarises some Local Legends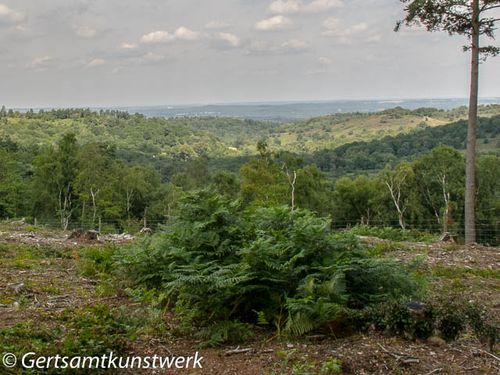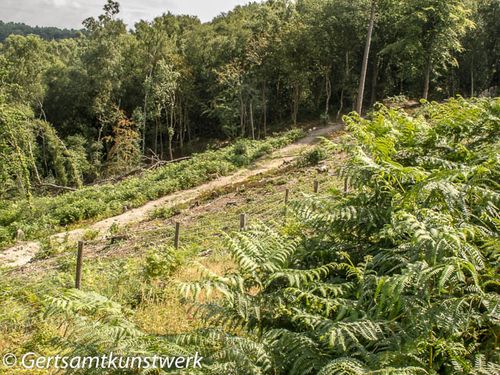 The National Trust have done their best to make this visitor friendly, clearly signing several walks of varying length and degrees of difficulty. We set out along one. And didn't get very far.
We had the misfortune to be unable to escape the most ghastly party imaginable. Two self-absorbed mothers, one pushing a buggy, and several out-of-control children on bikes, trikes and scooters ignored by their miserable inadequate sub-human mothers. Lots of incidents, but perhaps the worst was the toddler on the trike deliberately driving it between us, then turning round to try and drive the trike through my legs. I haven't kicked a child since I was one myself but I was on the verge. Or the child on a bike, about seven, who overtook us on the path and turned round to ride at speed directly at us, slamming his brakes on just inches from our feet. The revolting specimens posing as 'parents' did nothing. Absolutely nothing. Carried on walking, heads down talking loudly about shopping for materialistic status symbols. Nasty crud. I don't know what you're supposed to do when physically harassed and assaulted by pre-school and KS1 children.
We turned back and managed to salvage the morning by walking off the path and onto the Common. That was enormously rewarding, not least because of the butterflies. Something magical happened last summer, and that weekend was its zenith. Later, at Lythe Hill, I stood by the tennis court and watched flocks of butterflies dancing in the sunlight. Such joy, and such a variety I have never encountered before. And many pollinators, too.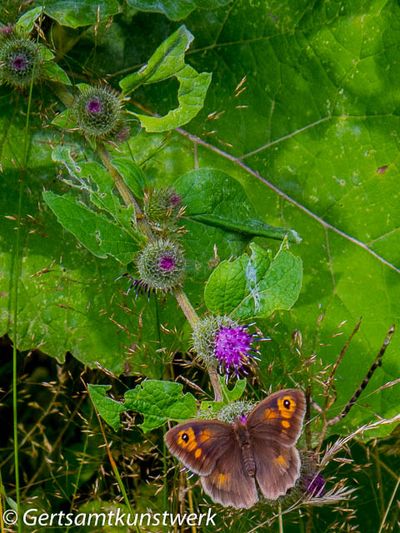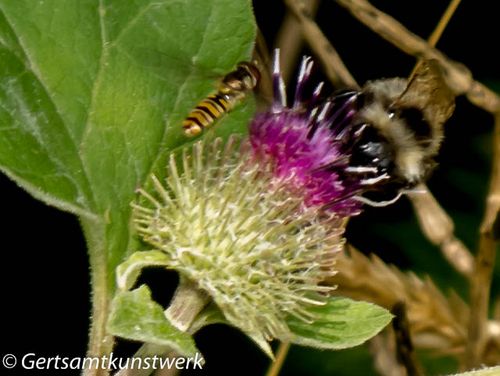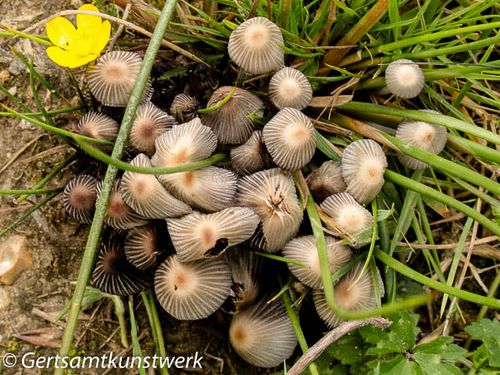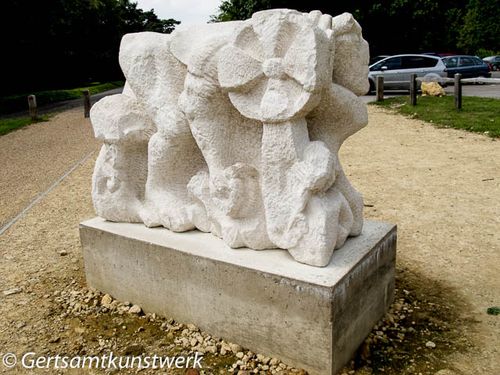 What made this special was that we saw so many butterflies, wild flowers and bees on a piece of land that was only actually two years old, that had previously been the main London-Portsmouth Road. Very encouraging to see how quickly nature can reclaim itself.
We returned to the car park and had to endure further minutes of the vacuous bored housewives of Surrey doing their attention seeking shouty thing around the enormous fuel-inefficient cars they struggle to park, let alone drive. Pathetic little parasites.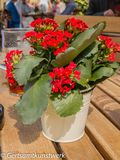 Onto Haslemere town centre and the outstanding White Horse for lunch. This was the fourth time we've eaten here, and it's a lovely addition to any break at nearby Lythe Hill. Really good food - I had asparagus and pea gnocchi, perfect for lunch on a day when you've already booked dinner! The staff at the pub are lovely, too. Unfortunately, its clientele is also infested by the Smug Surreyness of the area.
Particularly hilarious was the loud over-sharing conspicuous consumers at the next table. Once they had finished shouting about their expensive holidays of conspicuous consumption and intellectual vacuity, they moved on to discuss a visit to some friends to who had recently moved to 'it has a Manchester postcode but it's really Cheshire' and how marvellous that place is. They could only be talking of Sale, my home town.
I'm not going to go all pedantic about the Local Government Act of 1974, merely observe that Cheshire's reputation (notwithstanding industrial towns and its fair share of rural poverty) is green fields, cattle grazing, market gardening, picturesque villages, National Trust estates, and spacious villas with paddocks and orchards. Sale, on the other hand, is an unremarkable commuter suburb, congested with traffic, dense housing, including 'rough' council estates, and a pre-dominance of two/three bedroomed semis and terraced houses, with a few patches of larger urban villas.
She also boasted about how good the schools are. Surely if her friends were any good as parents, their kids wouldn't need good schools - an intelligent child with engaged parents can do well academically from a mediocre school. Good schools are great for the dim or for those who parents don't really care. Ultimately, I couldn't quite work out what she was boasting about or why, it was just boasting for its own sake. No mention of how the friends are settling into their new home, no mention of them actually doing anything. Just boasting about material status. No amusing anecdotes, no yearning to relocate or delight to remain. Just shouty boasting.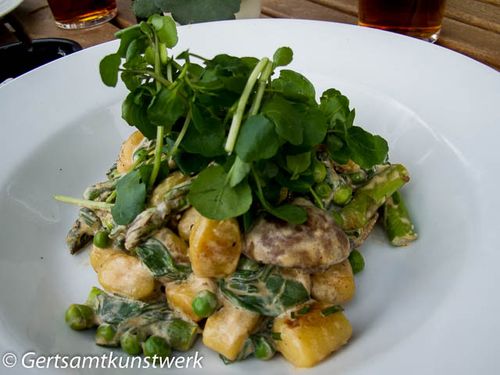 Surrey has some beautiful scenery, and the staff I have met at places like Lythe Hill and the White Horse, as well as elsewhere, are as nice as you'll find anywhere. But it's difficult to love Surrey when so many of its residents seem to be loud shallow bragging no-marks. I have friends that live in Surrey, and they're not like that, and I'm sure that plenty more Surrey residents - the ones you don't notice - aren't, either, but I've never been anywhere with such a dominant pattern of behaviour. It's the last place I'd like to live.
And, just because there's nowhere else obvious to post it, here's a moth I spotted in my garden a few days earlier.