Taken last Autumn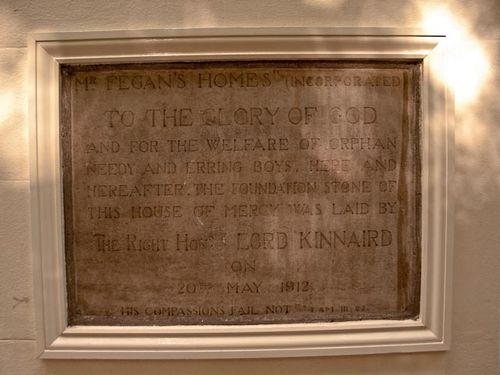 A sign on a building on Horseferry Road, not far from where I work:
Mr Fegan's Homes (Incorporated)
To the Glory of God
And for the welfare of orphan needy and erring boys, here and hereafter. The Foundation Stone of this house of mercy was laid by
The Right Hon. Lord Kinnaird
on
20th May 1912
His Compassions Fail Not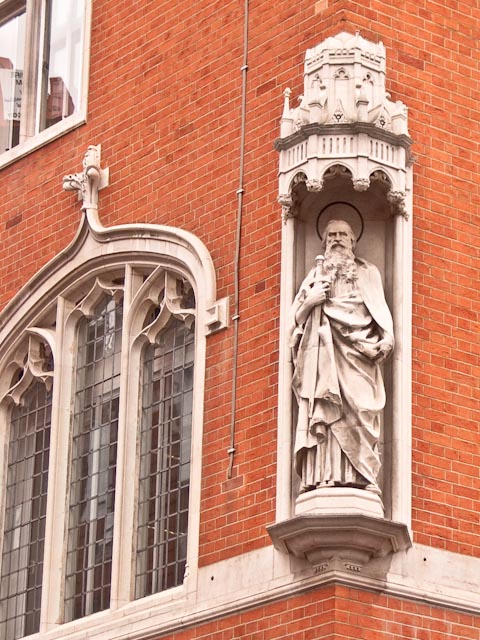 This building houses the Arts Council of England on Great Peter Street, but considering its proximity to Church House and hence to Westminster Abbey, I assume its origin is Ecclesiastical.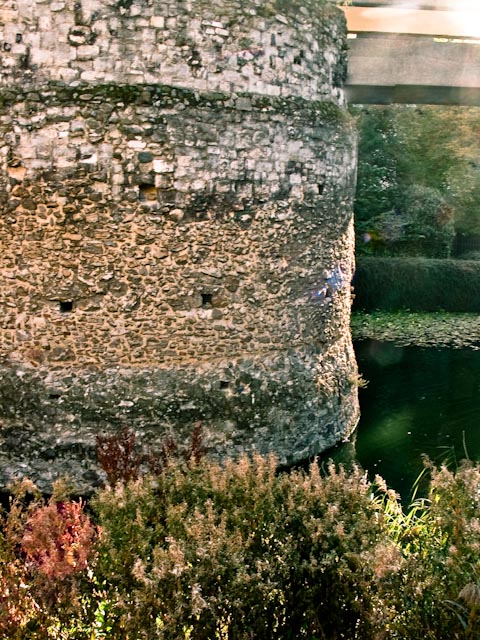 London Wall, slightly surprisingly just a short distance from the Barbican Centre and in the heart of the City of London. I suppose this is the moat!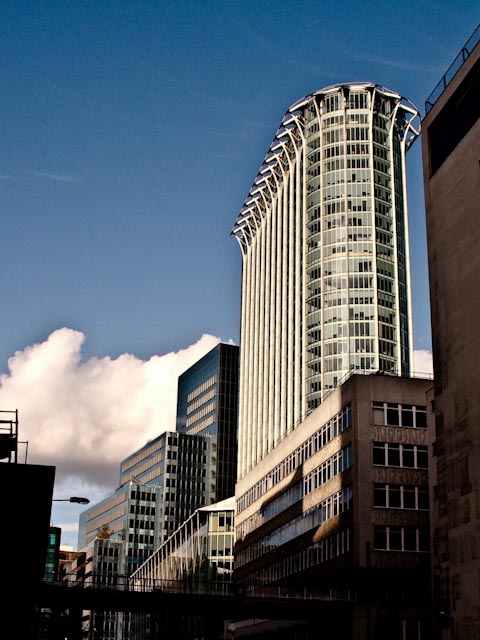 I quite like this, especially the way it fans out at the top, and especially in contrast to the spalling concrete down below. I like a lot of 90s/00s architecture but worry that it might look dated by about 2030.