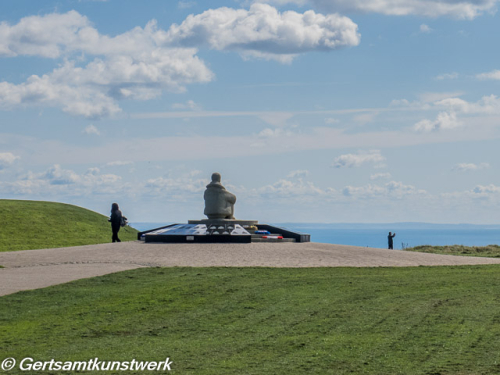 We had to be out of one holiday let by ten in the morning but couldn't access our next one until 4pm. We didn't want to do anything too strenuous, because the packing and unpacking is quite strenuous - we were carting around a bit more than the standard holiday packing. We were moving from a place in Hythe to a place in the countryside in Dover District. So I picked a destination between Folkestone and Dover. 
The Battle of Britain Memorial is at Capel-le-Ferne, high on a hillside overlooking the English Channel; indeed on a clear day, you can see France. And it was an amazingly clear day. Fabulous views, that a camera simply can't do justice to.
We paid to park but admission was free. You have to pay something called the Scramble Experience, but we didn't - we did buy unnecessary objects in the souvenir shop! Because it was such a lovely day, it made sense to wander round the site. 
I always like to look at site-specific safety warnings. "The undergrowth on this site has become habitat for adders, which are venous snakes"
I didn't - couldn't - photograph every panel on the memorial, which lists all those who flew in the Battle of Britain. What struck me was the high number of names obviously from Eastern Europe - mainly (to my eyes) Polish and Czechoslovakia.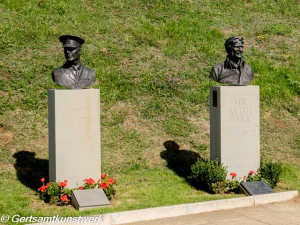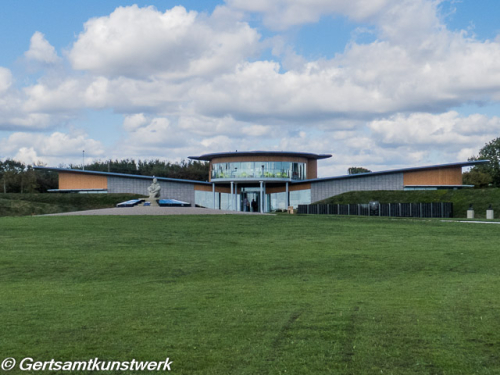 This is what they call The Wing - this is the building that hosts the cafe, shop and facilities. No prizes for guessing the architectural inspiration.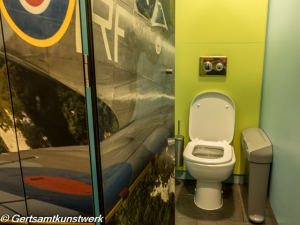 I took this inside the Ladies loos. Themed, obviously.
It was, as I said above, a beautiful day. The light and temperature tell us it's still summer and the berries tell us that autumn is on its way.