Plácido Domingo: Ein Doge mit viel Autorität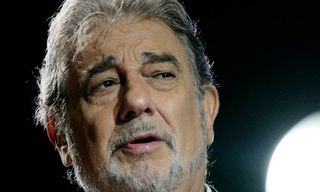 Points out, not unreasonably, that he doesn't sound like a tenor. But it likes the performance.
Zweite Saison Welser-Möst/Meyer beginnt
 Domingo, der heuer seinen 70. Geburtstag feierte, überzeugte in der nicht wenig anstrengenden Titelpartie mit noch immer unglaublich frischer Stimme, einer einfach perfekten Phrasierung, und das alles zu Gunsten einer überragenden Interpretation, die nicht bloß musikalisch, sondern auch schauspielerisch berührt und fesselt.
Altersloses Psychogramm eines Alternden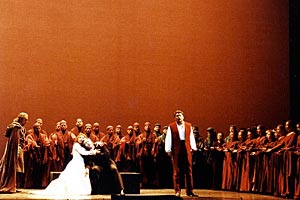 Alle Ohren und Augen waren freilich auf den Star aus Madrid gerichtet, dessen Macht über seine Stimme ist schlicht ein Wunder, ebenso wie seine Bühnenpräsenz: Domingo schuf ein altersloses Psychogramm dieses Alternden - und erschien dann nach Ende der Aufführung geradezu jugendlich: Glück und Ruhm wollten beim Schlussapplaus denn auch gar kein Ende nehmen.
Furioses Duell zweier Operngiganten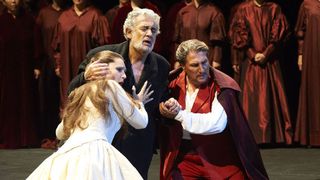 The performance being reviewed took place on 6 3 September and was relayed onto a giant screen outside; another performance takes place on Tuesday 9 6 September.