Previews
Susan Graham: Interpretar a Ifigenia es como hacer dos meses de psicoterapia
Grandes de la ópera mundial al servicio de Gluck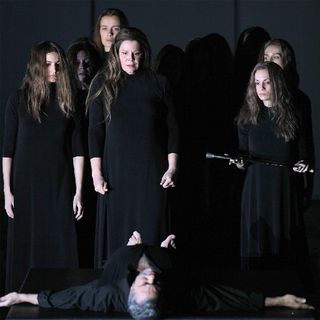 First-night reviews
You know when I wrote 'I hope for everyone's sake that Plácido doesn't attempt Keenlysidesque acrobatics' (eg walking up wallls horizontally)
Well,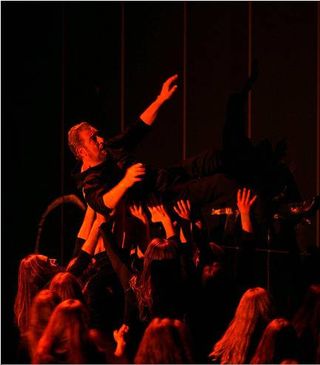 it seems that:
Y que cumpla los 70 años de edad no sólo haciendo un Orestes convincente sino subiéndose por las paredes, tendiéndose y levantándose raudo en el escenario, ágil y radiante, recuperado de un cáncer de colon, tras medio siglo de carrera y más de 3.500 funciones representadas.
Google translates that as 'climbing the walls'.
El caballero Plácido entre los Tauros
Some people have commented recently that he is looking old. To that, I can only reply: Not when it matters!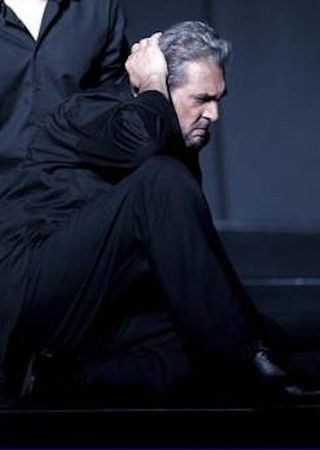 Plácido Domingo vence a los virus y lo borda de nuevo en Madrid
Basically, says that he sang despite having a cold that's going round.
Plácido puede hasta con la gripe: El tenor logra siete minutos de aplausos en el estreno de «Ifigenia en Táuride» en el Teatro Real
The reviewer didn't like the production
Plácido Domingo regala un brillante Orestes al público de Madrid
De modo que, mientras cantaba, el tenor madrileño, que el próximo día 21 cumple 70 años, tenía que revolcarse por el suelo, dejarse mantear y vapulear por el grupo de las siniestras ayudantes de Ifigenia, la traumatizada sacerdotisa de Diana, y correr descalzo por el mojado escenario en busca de la muerte, la única capaz de terminar con el terrible remordimiento que destruye a su personaje, Orestes. Hasta trepa por las paredes.
(Google Translates this as:
*** PORN ALERT ***: roll on the floor, tossing and thrashing ... and run barefoot by the wet stage ... To climb the walls. *** END PORN ALERT ***
Se mueve por todo el escenario, como he dicho antes, como un hombre de cuarenta.