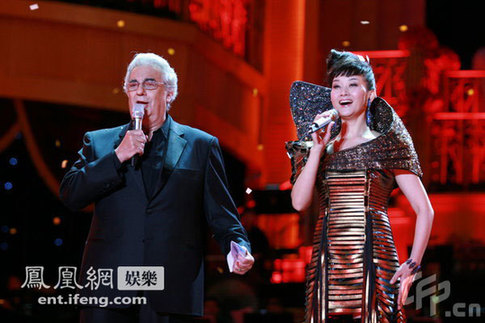 source
and two from the concert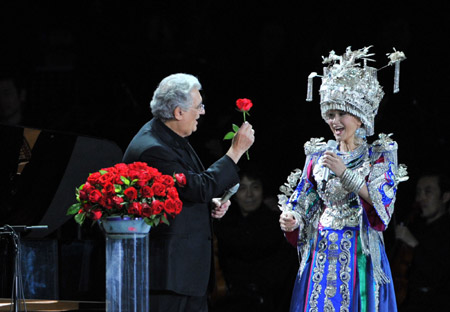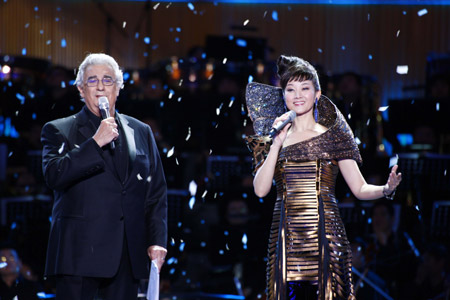 source
Crossover concert electrifies Bird's Nest
and
video
(he gets about three seconds!)
Also, he's going to be awarded an
Echo Klassik
award for lifetime achievement. To be presented in October in Dresden
He'll be doing a
concert in Cancun
at the end of August, as part of the Mexican bid to bring back tourists who are staying away because of swine flu (and maybe drug gang gun battles, too).
More details
And on Sunday, a concert in Astana, sadly in the Palace of Independence
rather than the Opera House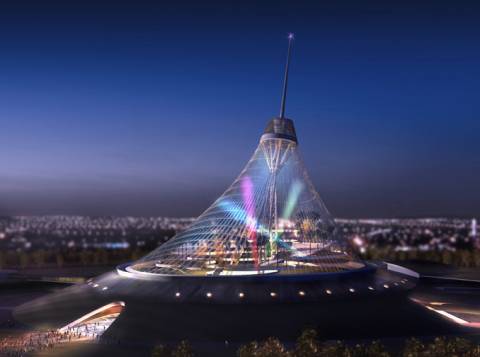 The concert will be for the Day of the Capital, celebrating Astana's 11th Anniversary. Whether the Kazakhstan National Anthem will be performed remains to be seen ;-)
I was sorely tempted - by pictures of
Astana's architecture
- to go, but the cost and length of flight, plus my inability to find any info about actual concert tickets rather deterred me!