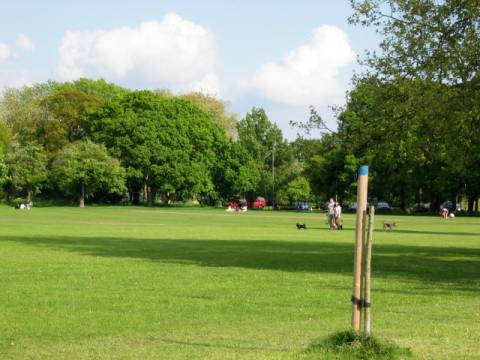 I think I owe this couple an apology. There I was on Tooting Common yesterday afternoon, relearning how to use my camera. I thought I would have an attempt at hi-speed continuous shooting. To test this out one needs something that moves. Just their luck that they happened to walk into shot just at the "right" moment. I took fifteen shots of them. I think they had noticed by shot ten.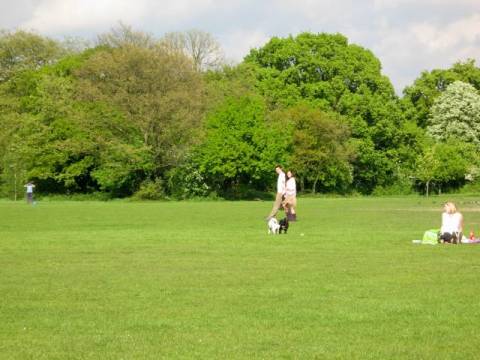 Sorry, it wasn't anything personal. I wasn't attempting to do good photos or even use you in any sort of documentary or
commentary way. You were just there, at that time! And I certainly didn't do close-ups, although I could have done.