OCRegister blog: Classical life - post: Segerstrom Concert Hall: First Impressions
Very little about the music, though.
A bit more about the music
Renee & Henry Segerstrom Concert Hall Inaugural Concert
New concert venue 'a beautiful beacon'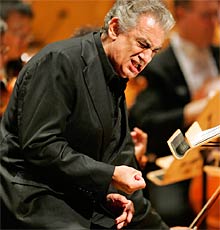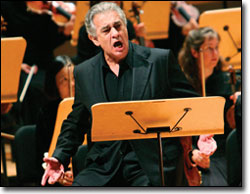 And then on Saturday, Washington:
Unfortunately for the bleary-eyed, dessert didn't get served until midnight, just as Mr. Domingo was winding up his always charming but ever-more-lengthy (a record half-hour this time) thank-yous to cast, crew, orchestra, directors, producers, management, benefactors, etc. "Next time," one wag noted, "I'm sure he won't forget the valet parkers."
And earlier in the week, Los Angeles