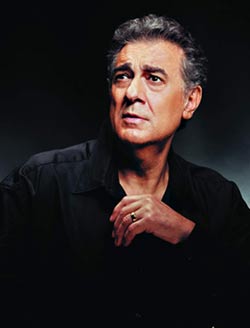 Featured birthday boy today is my number one celebrity pin up hero. Plácido Domingo is 64 today.
Another of my 'thinking woman's crumpet' celebrates his birthday today. Martin Shaw is 60. I never much went for him in The Professionals, but I rather fell for him in For the Greater Good in 1991, and liked him as Rhodes, although I gave up watching because the actual serious was boring. But as Judge John Deed! Oh my! He presses all the right buttons for me. Bizarrely, I have missed him as Adam Dalgliesh, so I think that needs to go on my to-do list.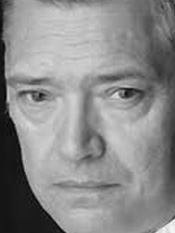 Phil Neville is 28 today, and I rather admire him as a footballer, but I'm afraid he's too pug-ugly to merit a picture. Besides, I might inadvertently publish one of Wilfred 'Steptoe' Bramble. So, instead I'll publish a picture of England's most famous netballer, Tracey Neville, who, by bizarre coincidence, is also 28 today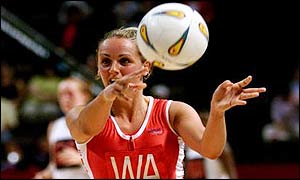 Nicky Butt, 30 today, sacrificed the honour of a photograph when he defected to Newcastle. But worthy, as a member of that great Manchester United team.
I would dearly love to publish a photo of another hunk, sort of for nostalgia really. My schoolfriend Clare was an Aston Villa fan, and really really fancied Gary Shaw, along with certain other celebrities already mentioned in this post. Living in the Manchester area this put her at a somewhat, shall we say, disadvantage, so I wrote to him and explained Clare's dilemma, and he sent back almost by return of post a signed photo. Besides, I happen to think he was one of the most talented footballers ever to have his career cruelly cut short by injury. Unfortunately, I can't find any on the whole worldwideweb. Which is sad.
Other, less interesting, people include:
1905 Christian Dior, fashion designer
1922 Paul Scofield, actor (Man for All Seasons)
1924 Benny Hill, comedian (comedian?)
1924 Telly Savalas, Kojak
1940 Jack Nicklaus, golfer
1941 Edwin Starr (war - what is it good for - absolutely nothing)
1950 Billy Ocean, singer (Caribbean Queen)
1952 Peter Tatchell A fearless and iconoclastic campaigner
1955 Peter Fleming, tennis player (the unfamous half of Fleming and McEnroe)
1976 Emma 'Baby Spice' Bunton (where is she now...?)
And just to be self-indulgent, some more photos of my fave celeb, who, I have to say, is not really particularly photogenic. Telegenic, though..! Oh, and I quite like his voice, too!