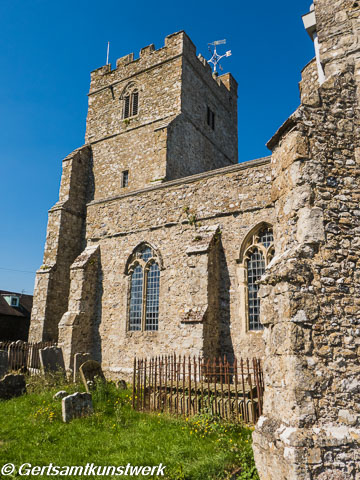 Drive randomly around Romney Marsh, and randomly pick a village. You can pretty much guarantee it has a church, and most also have a pub. 
The churches are mediaeval, and there's a lot of them. 14, plus 4 (or more) ruined churches.
St George's was built in the 13th century, with 14C & 15C additions. It is a large church, serving a huge parish. Huge in size, that is, with the population of the civil parish being 253 in the 2011 census. The church's size reflects that it was built under the patronage of the Archbishops of Canterbury.
One sunny Saturday, we called into The Bell Inn for a pint and stayed for lunch. I had a brie, broccoli and courgette crumble, which came with chips and decent (ie fresh, crisp) salad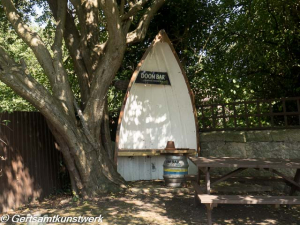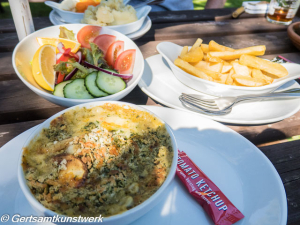 After lunch we went for a look round the church. At the time of my visit I knew very little about church architecture, and, anyway was more interested in the display of agricultural machinery, mainly from the early 2oth C, just prior to mechanisation, which is housed in the North Aisle, former Lady Chapel, the rather grandly named Museum of Rural Life.
Whenever possible, I like to photograph War Memorials whenever I see them. It's become my little rite of memorial.
7 deaths, from a 1911 population of 234.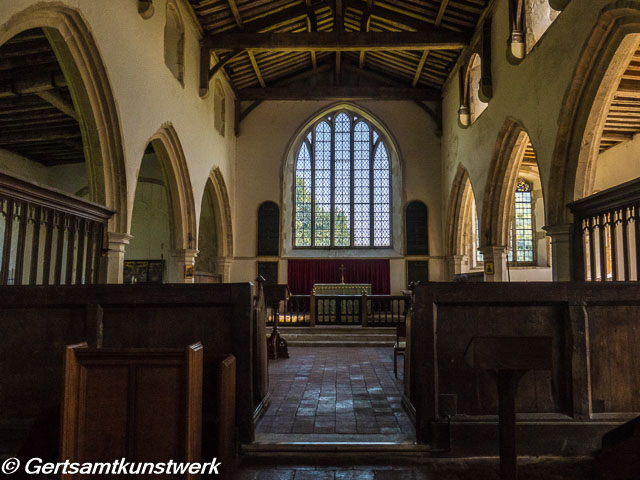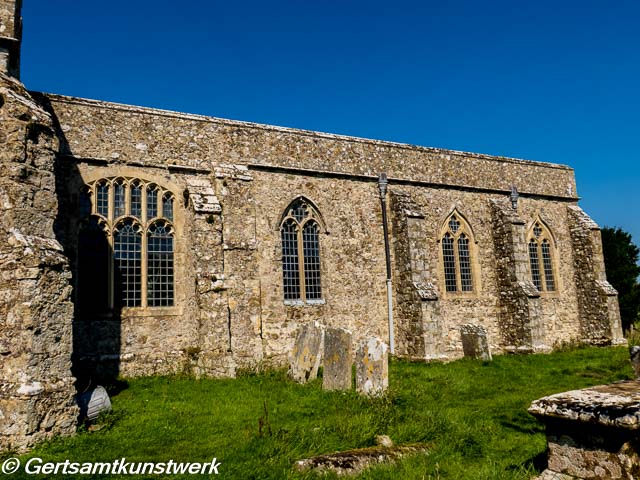 One of my reference sources calls St George's The Cathedral of the Marsh, but I've also seen that used to describe All Saints Lydd, which is sixty foot longer and has one of the highest towers in Kent. However, that was locked when I went to Lydd!