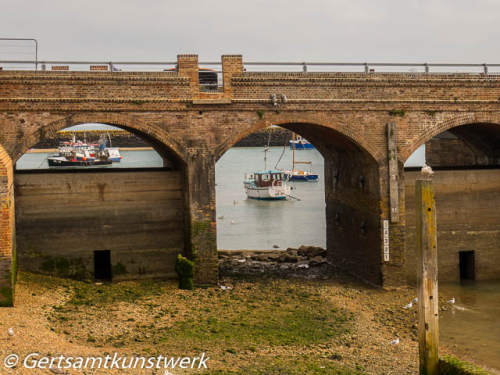 It was supposed to be a relaxing day. Just a walk down the seafront, turn left into town, do a couple of errands, and take it from there. 
Hmm. What, exactly, is a relaxing day?
Even going into the Tourist Information Office to pick up a few local leaflets turned into half an hour looking round the Museum,which was more interesting than I had expected.
Although this isn't a holiday,nevertheless I behaved as if it was, snapping away left right and centre, almost as if I'll never visit Folkestone again!
I'd been a couple of times before. Once, I'd completely forgotten about, was in 1998, but only to catch a ferry to Boulogne, and I only know this because I read it in my diary - I don't really remember anything before arriving in France.
I also went for a few hours last year, but my camera had half broken the day before, and I carried on using it, but didn't realise until I uploaded my photos that they were all out of focus.
The thing is, there is a complete disconnect between the two eras. Back in 1998 it was still an active and busy ferry port for Ro-Ro ferries. Looking at it now it's very difficult even to picture where they went from, It's no longer a ferry port (that's pretty much concentrated in Dover; the Channel Tunnel starts in Folkestone's suburbs).
If you're interested, quite a lot has been written about the fall and rise of Folkestone, the challenge of regenration, and so on - for example Guardian and  Kent Online
But as I was looking at Folkestone as a newbie, through the eyes of a visitor. And taking snaps.
Firstly, in the Old Town:
Round the Fish Market and Inner Harbour
And onto the Harbour Arm. Once upon a time, the boat trains from Victoria and/or Charing Cross would draw right onto the pier, into the Folkestone Harbour station, which closed to regular passengers in 2001, and Venice-Simplon Orient Express in 2009. For me, the word 'boat train' is evocative, whether of the glamour and grace of the Agatha Christie class and era, or the pathos of the young men and women steaming across the Channel to the Western Front.
As part of the Regeneration, the Harbour Arm is now home to various pop-up food shops. It was sadly quiet and deserted on a sunny August Wednesday afternoon, so I have to assume it's mainly a weekend thing (weather permitting!)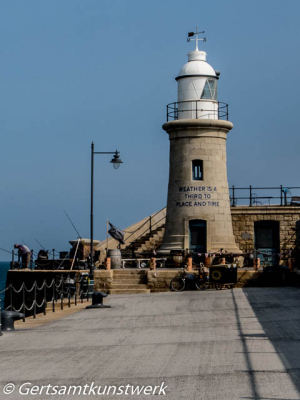 Drank at The Ship; ate and drank at the Pullman. I would happily return to - and recommend - either.