This entry has been a long time time coming. But today we celebrate the birthday of not one, but two three, Bloggers.
Everyone's favourite Slinky Sleazy Sexy Saffir commentor Adrian 'Dot' Sevitz is of an uncertain age - let's just say it starts with 3 and ends in a BIG ZERO. Happy 300th birthday Adrain!! I'm a maybe for the Big Bash!
And occasional lurker Cat Brownie Hut is an undisclosed age today.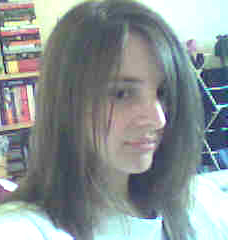 After hours update My favourite New Zealander Daisy is about 29 today.
1942 Michael Bloomberg, Mayor of New York. No Rudy Giuliani
1944 Carl Bernstein of Watergate - they reckon nowadays that Deep Throat was a mixture of Donald Rumsfeld and George Bush sr
1951 Kevin 'Keggy' Keegan. He would have just loved it, yesterday, but ha! United won 2-0 at City...
1956 Tom Watt Football commentator, or, as we all know him Eastender's Lofty
1959 Renee Fleming, soprano. I saw her in concert last year, and I have a ticket to see her as Desdemona in the summer.
1969 Helen Baxendale, or as we all know her, Cold Feet's Rachel
1970 Simon Pegg, cult favourite actor